Chinese New Year
27 Jan 2023
Our week started off with the celebration of the Chinese New Year.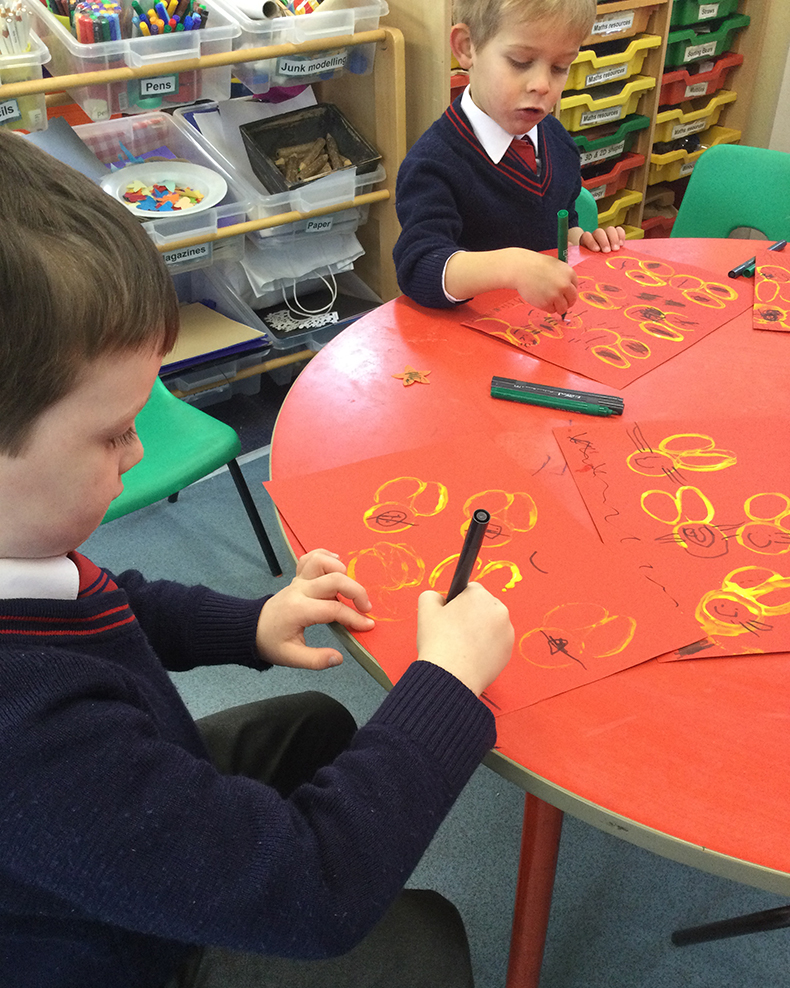 Whilst watching a video about how people celebrate the new year, we were given lots of facts about the special celebration. We listened to the story of The Great Race and learnt about the animals and the order they came in. We worked out that within Transition, we have a mixture of children born in the year of the pig and dog. This year it is the year of the rabbit. We made rabbit print pictures and lots of us were able to draw on a face for our rabbits. We recognised the importance of the colour red and decided to make our own Chinese fans using red. Once the paint had dried, we attached lollipop sticks as a handle and created our own patterns using black pens. We also listened to some traditional Chinese music and we explored different ways to move. The children recognised the slow, relaxing pace of the sounds and matched their movements with this.
On Tuesday, we worked particularly hard to practise our perfect p sound. We came up with lots of different suggestions for the p sound. Some of the best things begin with p such as pizza, puppies, pudding and playdough. As one of our special p activities, we made p p p pizza! This consisted of spreading tomato purée onto a bun and adding our favourite toppings. What a bunch of super chefs we have in our class. Later on in the week whilst exploring numbers, we used frozen peas and ten frames to help us to count. During this activity we remembered a story about an evil pea! We found and read Supertato, and the children listened for any words which started with the p sound.
On to our topic of Arctic animals, we have been exploring various story books which include lots of facts about the North and South Poles. Our favourites have been Poles Apart by Jeanne Willis and The Way Home for Wolf By Rachel Bright. The children have explored the different types of animals which live in the arctic and special characteristics which they have. When using the scissors to cut out the arctic animals, everybody showed great perseverance and was able to create super arctic pictures. We even embarked on a mission to rescue the frozen animals.
We have also been using our imaginations to get creative with our toys. Some of us made a fort under the table and others created magnificent marble run constructions.