A 'fantastick' week
24 Feb 2023
There has been a lot of sticky fun this week as the children have been listening to the adventures of a little boy in the story of Stanley's Stick.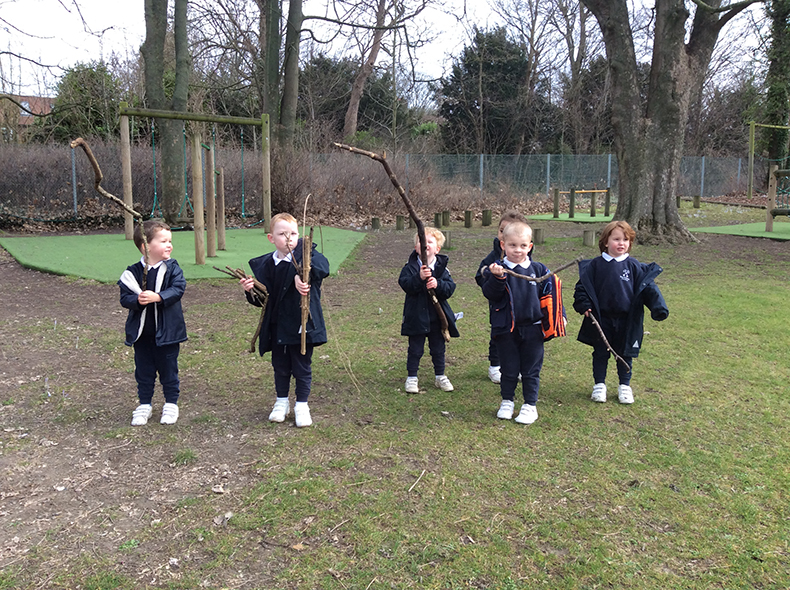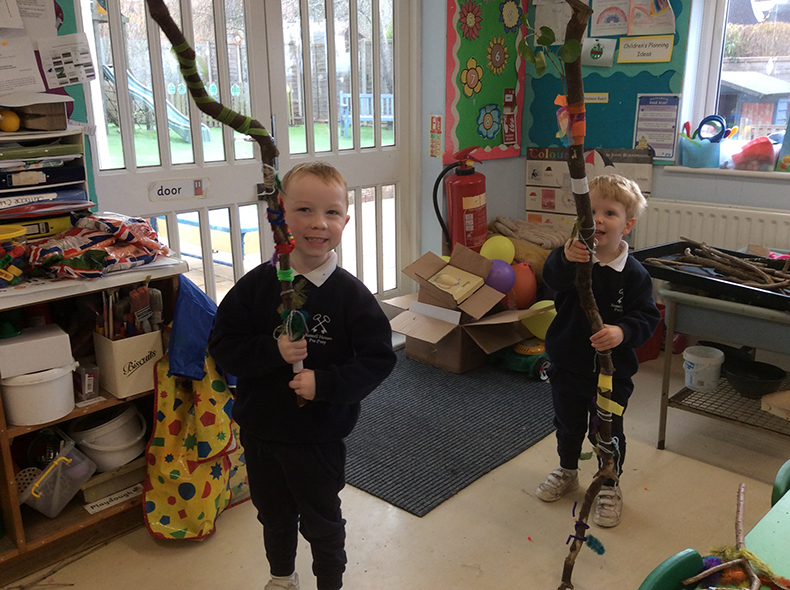 Firstly we went on a stick hunt on the paddock to find some sticks to decorate and we found many. We looked at the different sizes and shapes of the sticks. One had a hook on the end and another one was so big we thought it was actually a branch.
Back in Nursery, the children really focussed on choosing different media to wind around their sticks, creating some beautiful sticks which we hope you have enjoyed at home. We all agreed the sticks were fantastick!
The children have drawn some amazing pictures in their Special Books using some fabulous imagination and drawing skills to make a stick castle and a stick boat. More imagination was used when the children chose natural objects to stick onto their stick pictures, creating boats, a robot, stick people and a stick monster.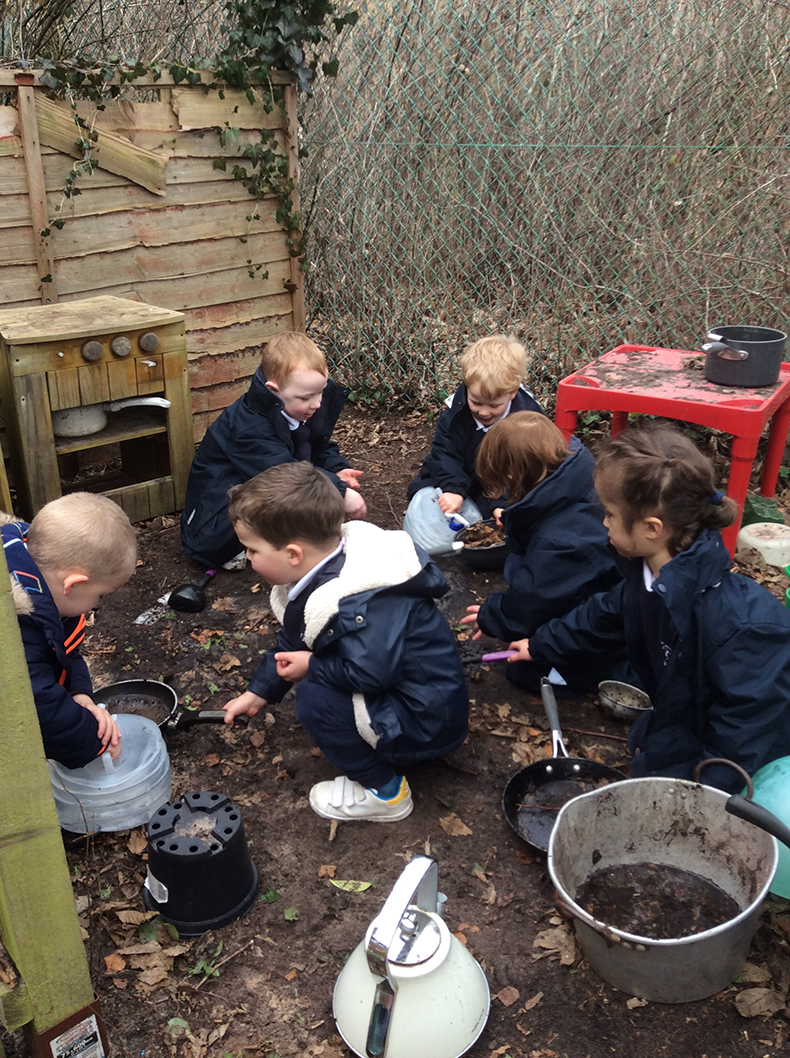 In the garden the children loved getting mud and water to mix together and painting messy mud pictures. They decided to add paint to the mud to see what happened to the colour of the mud and were greatly excited to make green and red mud and mud-coloured mud too.
The sticks have also been used to make initials. All the children were amazing at thinking about their name and they were very creative making an O using mostly straight sticks. They even worked out that after making a V they added one more stick to make an A - what brilliant thinking! The sticks and small brushes were used in the salt to make patterns and shapes and again the children were using them to write their initials and names.
There was a lot of excitement when we tasted pancakes with golden syrup and lemon and sugar, which were absolutely delicious. We hope you enjoyed some at home too.
We explored different objects made from different materials to create transient art. There were some super conversations going on about what the children were making, from birthday cakes to castles in the sky.
We hope some of you enjoyed the peeled carrots which came home this week. The children were very busy using the peelers this week to get the afternoon snack ready. There was lots of tasting of the crunchy carrots and we can highly recommend the Nursery chefs to help you prepare your dinners this week.
We are all looking forward to Book Week next week and we would love the children to bring in one of their favourite stories to share with us.