Facts and figures
17 Mar 2023
This week the children have been writing some factual writing about penguins. We looked at a PowerPoint then the children discussed additional information that they knew and wrote some very interesting sentences.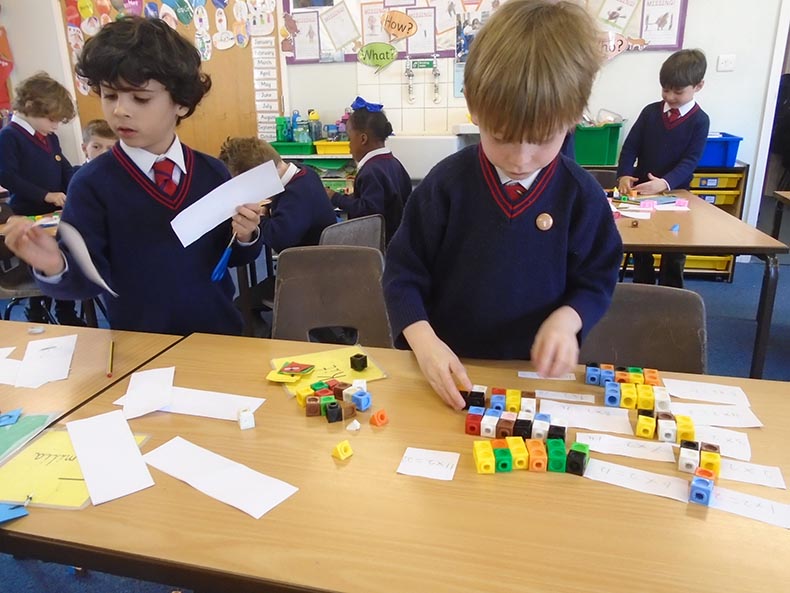 Form 2 have also designed their own Google Slides about animals. They have changed the text size and colour and written some information about their animals. The children have also inserted many pictures onto their slides.
In science, the children continued their investigation to identify different materials that are most suitable to be waterproof. They had to test different materials using a pipette to drop a certain quantity of water on them. The groups had to decide the best material for their teddy to wear to keep dry.
The children have been working on column addition and subtraction as mixed sums in maths. They enjoyed playing games on the interactive board, using a 100-square and whiteboards. They also had a huge challenge to construct the 2 times tables out of multi-link. Many children completed the challenge. Well done, Form 2.
Form 2 enjoyed learning about Thailand this week in preparation for our assembly next week. We learnt many facts about the food, the language and the culture. It was great fun and the children learnt a lot. They are so excited to perform our assembly Around the World to Main school next week.