Scientific investigations
17 Mar 2023
This week has been all about experimenting, exploring and investigating. To celebrate science week, Transition have been engrossed in all things science.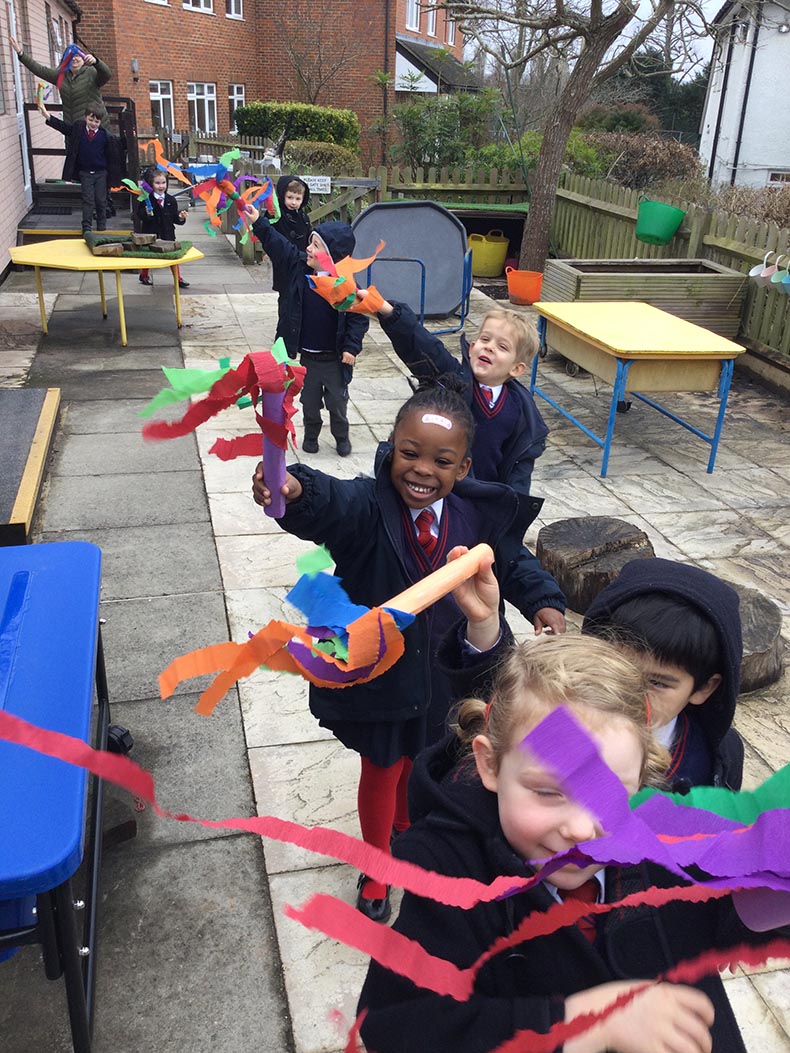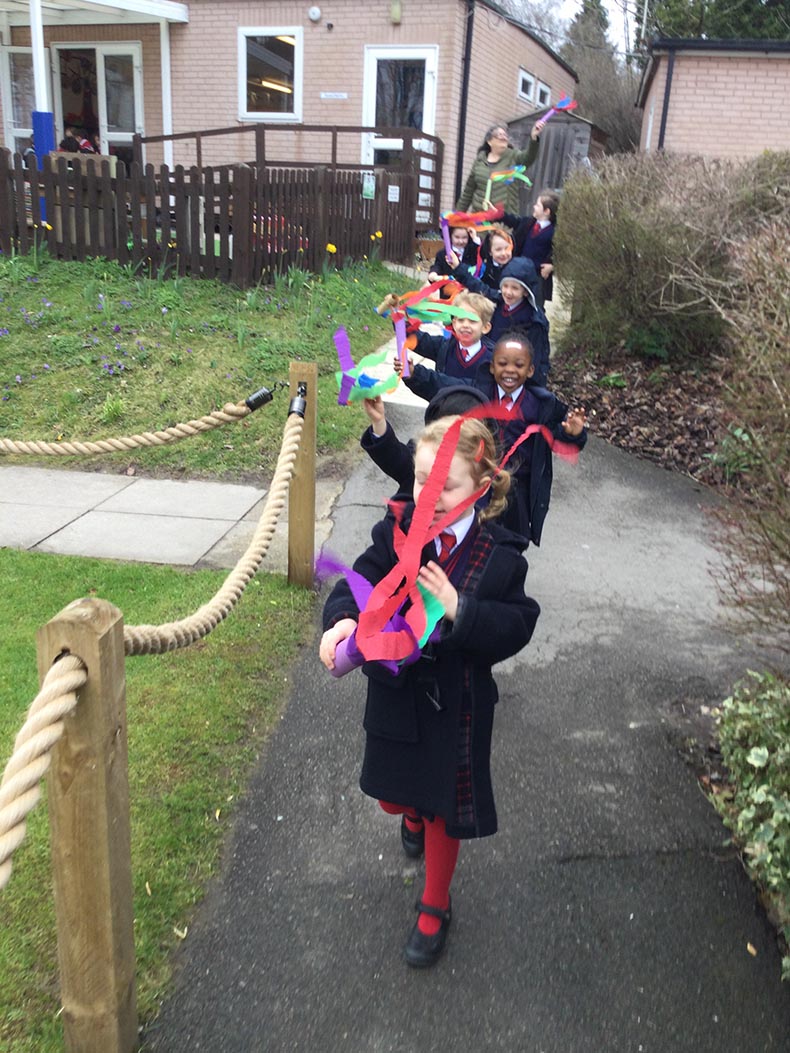 To start off science week, we had an extremely windy day. Using crepe paper strips we created windy sticks. We had a fantastic time walking around the school grounds and watching the effects of the wind. We spent 20 seconds with our eyes closed and described what we could hear and feel. Transition explored the paddock and we noticed the difference in the wind force depending on where we stood. We thoroughly enjoyed running around the court with our sticks held high.
We have had lots of experiment opportunities this week. I think we have a bunch of budding scientists in the making. We used pipettes and coloured water to explore how we can change colour and make new colours too. On Monday, we popped some water into the freezer and made some predictions about what may happen. The following day, we realised all our predictions were correct and the water had frozen. We used watercolour paints and the ice shapes as a canvas for our creativity.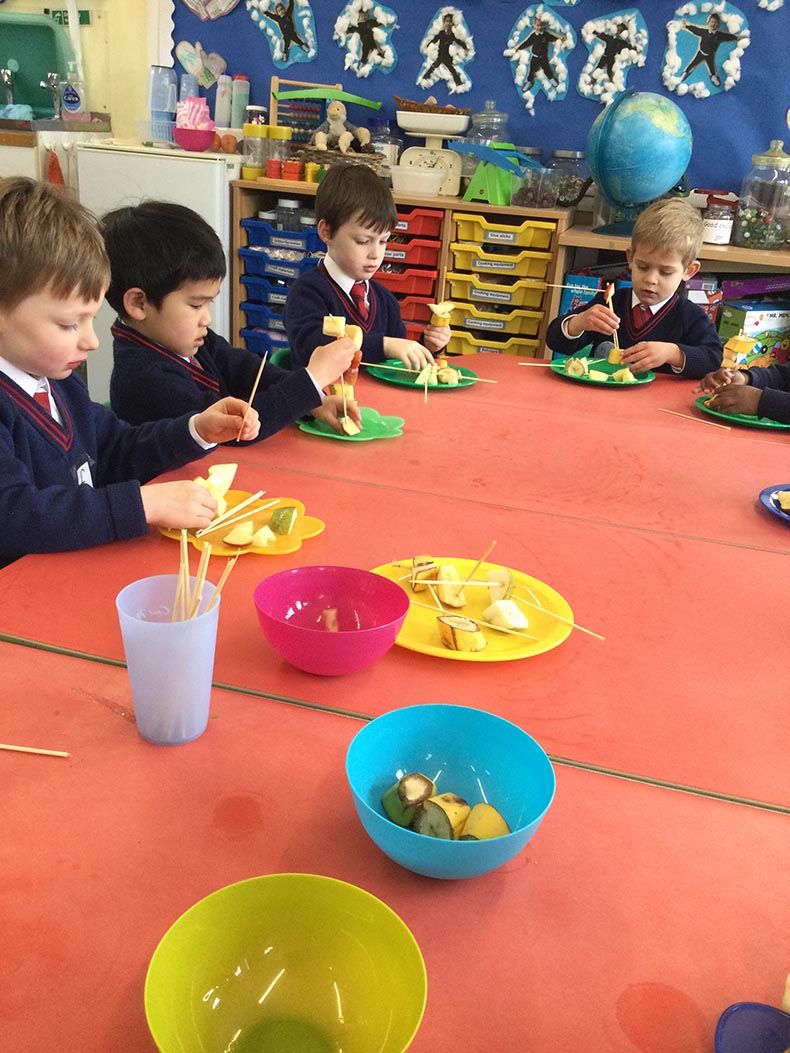 One of the themes for this year's science week is making connections. We combined this idea with food as our cooking activity for the week. We explored different ways to make edible structures! Using a variety of fruits (and some marshmallows too) we had to find ways to attach the fruit chunks using wooden skewers. We used a range of mathematical language to describe where we were placing the fruit and how we could ensure it would be stable.
We also had a visit to the Mother's Day stall on Wednesday, where we had the opportunity to pick out a gift for the special women in our lives. We hope you all have a lovely Mother's Day.
During our visit to The Hub we explored a new counting game. Everyone did a fantastic job at using the mousepad to select the correct numbers. On sunny days we have loved playing outside. Some of the other activities we have enjoyed this week have been; washing cars in the water tray, forming the m letter in sand, circle-time dominos and finishing repeating patterns to make our octopus legs. Another busy week in the Transition classroom with lots of super activities and new skills learnt.