Union Jack patterns
05 May 2023
What a fabulous busy time we have all had in Nursery this week. From caterpillars to the coronation, we have had so much fun.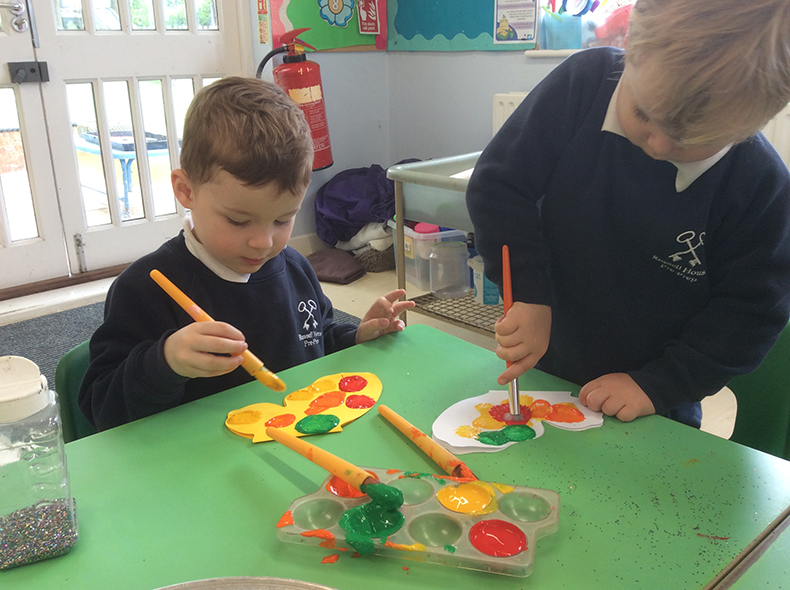 We started the week by looking at how much our caterpillars are growing - they are certainly like the Very Hungry Caterpillar! The children are amazing at retelling the story, from counting the fruit to naming all the food and were super thinkers when they sequenced the pictures of the life cycle of a butterfly by cutting out the pictures.
We looked at symmetrical patterns on butterflies and then the children used big splodges of paint to make patterns on one wing and folding the other wing on top to make our own symmetrical patterns. Lots of glitter finished the beautiful butterflies perfectly.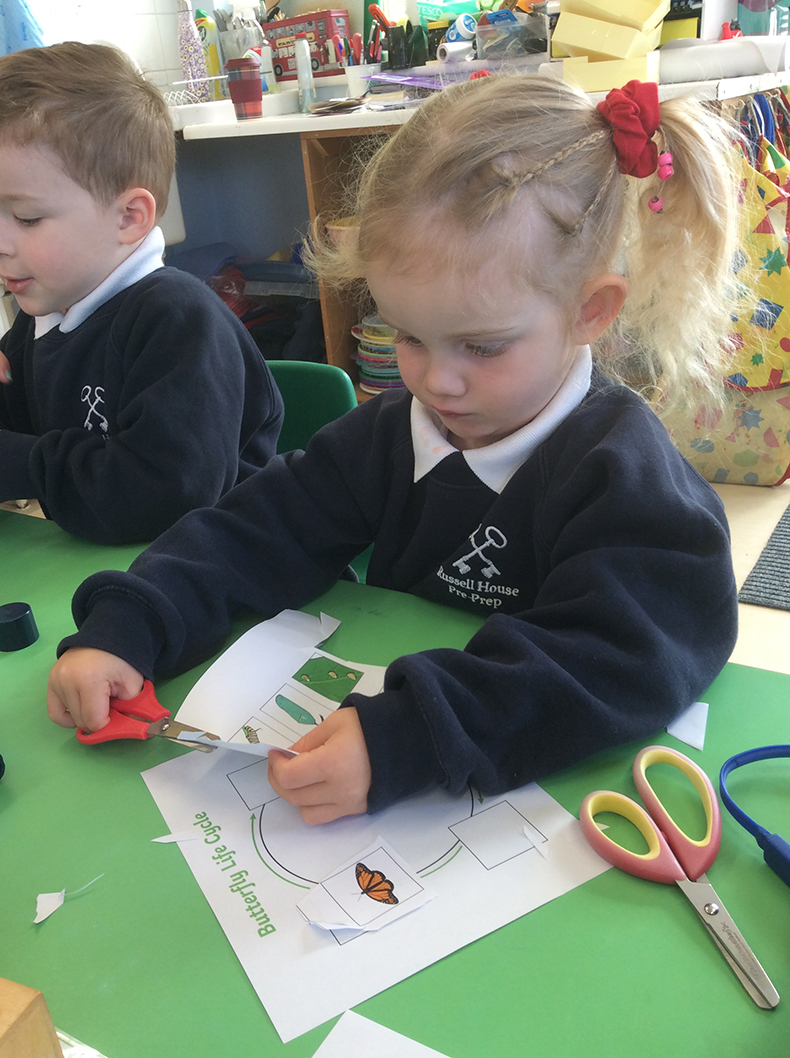 It was our turn to do Pre-Prep assembly this week and it was all about caterpillars and butterflies. The children were so confident at showing their work and pictures - even though one of the butterflies had changed into a unicorn picture!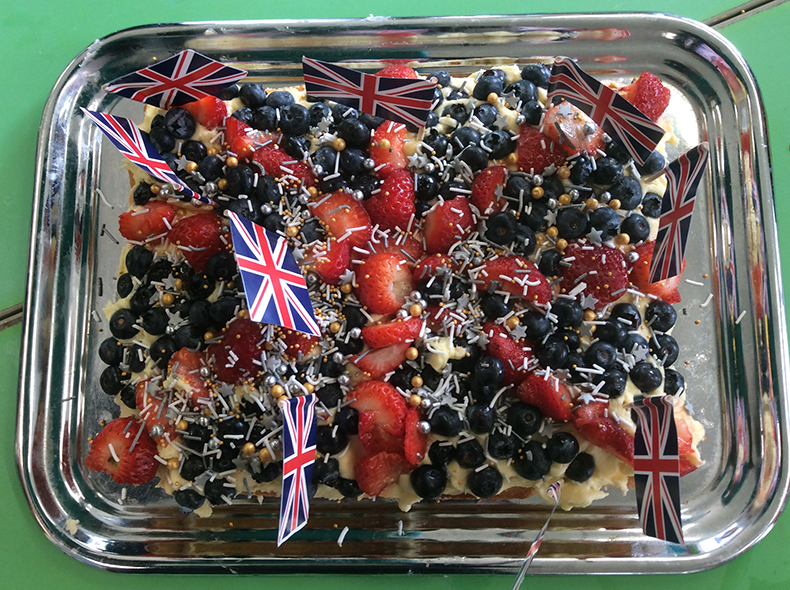 Our celebrations have certainly begun for the King's Coronation by making crowns fit for kings and queens and creating streamers to shake too. The very best time was making a cake with a Union Jack pattern, formed by putting strawberries and blueberries in lines on top of delicious butter icing. The final touch was to add little Union Jack flags. We hope you all enjoyed a taste at home. Other activities have been making play-dough
king's cupcakes
with gemstones, making
gold carriages
for the King and Queen to travel in and playing with the red white and blue rice with gems and Union Jacks.
We hope you all have a wonderful weekend celebrating, whatever you are planning to do.
We are looking forward to our trip to Otford library next Tuesday for storytelling and to borrow some books.