Imaginative play
12 May 2023
It has been another fun filled week in Form 1 with the children returning on Tuesday from their busy weekends celebrating the King's Coronation.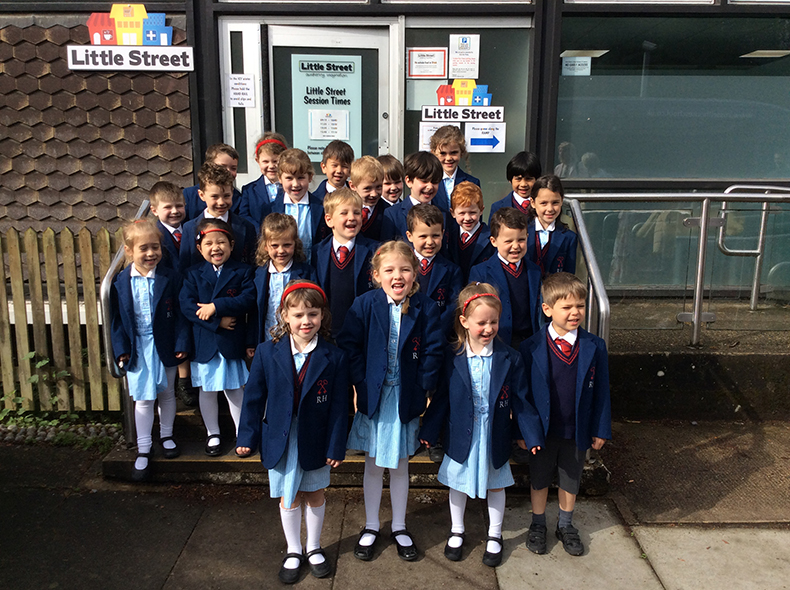 We had a very exciting start to the week as we visited Little Street for a lovely morning of imaginative play. The children enjoyed having the whole venue to themselves and everyone got into character, role-playing in all sorts of various roles from firefighters, veterinarians, hairdressers and chefs! All the children behaved beautifully and represented the school wonderfully.
We returned to school just in time for a lovely tea party to celebrate the Coronation and enjoyed a delicious spread of sandwiches and cakes. All the children wore their crowns and it was a great way to mark the occasion.
Later that day in literacy the children all wrote thank you letters to Little Street to say thank you for our trip and drew their favourite memory of the morning. We will be sending them off in the post very soon.
As Form 1 are now always on the lookout for opportunities to reduce, reuse and recycle, we spotted the paper bags left over from the Coronation Picnic and decided to find a way to put them to good use. The children made some beautiful trees using the bags and added tissue paper to create blossom. By cutting and twisting the bags we created trunks and branches which then had all sorts of colourful blossoms added.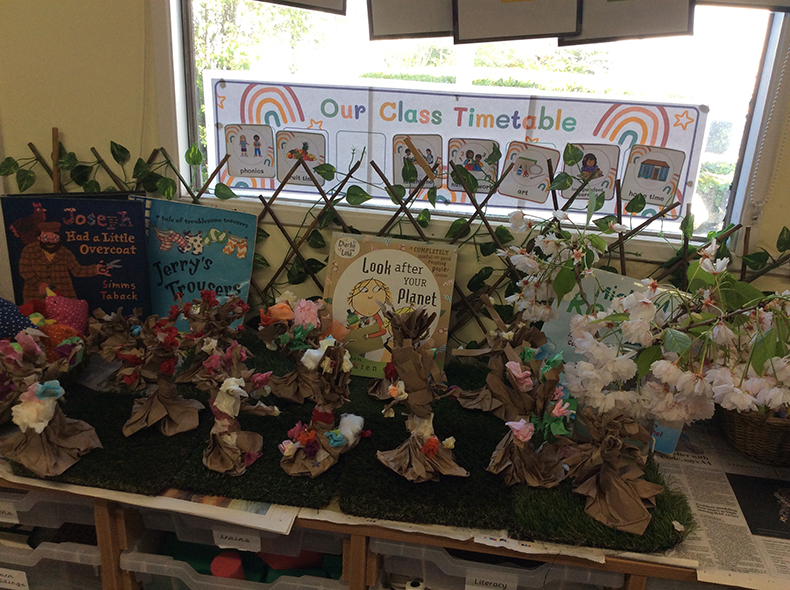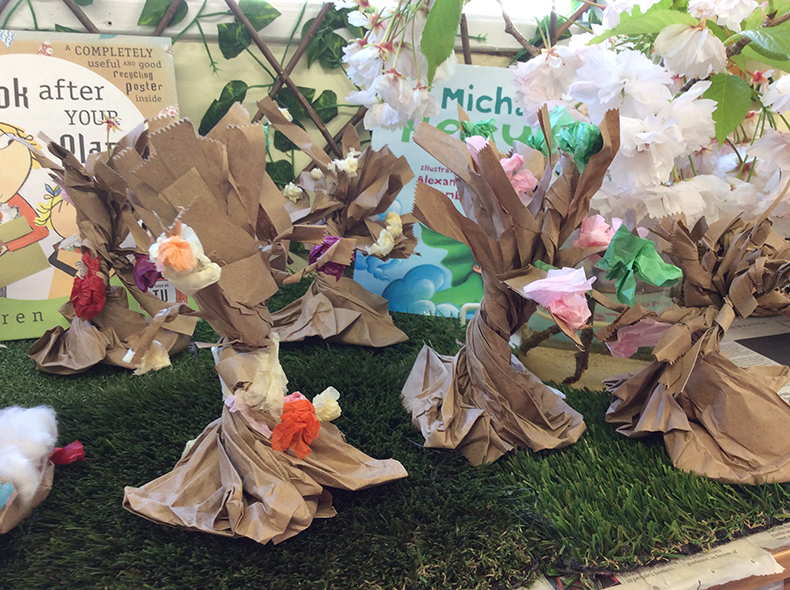 In maths, we have been exploring 2D and 3D shapes this week. The children have been learning the names and properties of these shapes and learning to use some new mathematical vocabulary to describe them. We then set to work to create our own 3D shapes using lolly sticks and clay or paper art straws and tape. This really got the children thinking about the amount of edges they would need, length and the corners. Some of the children even made models exactly the same size as our plastic 3D shapes by measuring the edges carefully and cutting their straws to match, which was a great example of brilliant maths skills in action! Some children chose to explore 3D shapes by using boxes and packaging to make models. We had all sorts of inventions being created and the children thought carefully about the shapes they were using.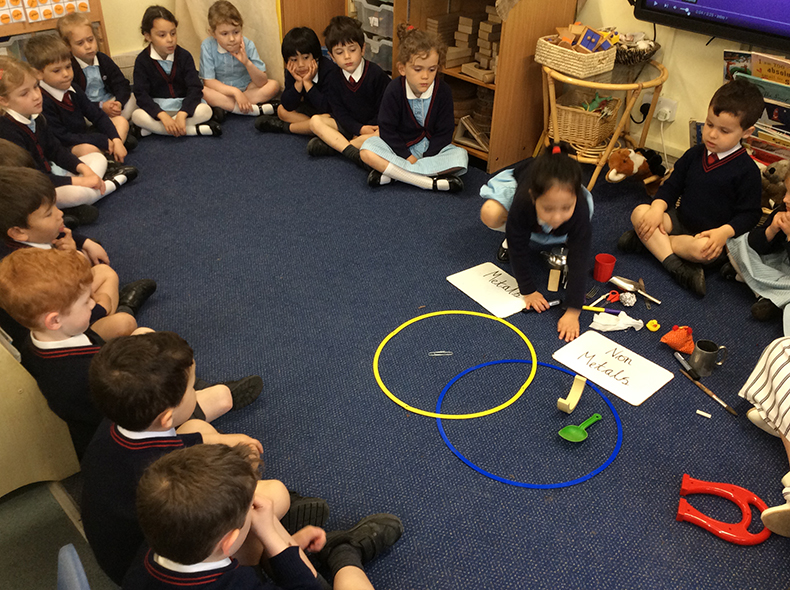 We have also been finding out about metal this week and how this can be recycled to make new objects. Children loved finding out about how even large objects such as cars can be recycled! This led to learning about the properties of metal and that not all metals are magnetic. We sorted materials into metal and non-metal groups and found out what to do if an object was a mix of both. Once sorted into groups The children made predictions about which metal objects might be magnetic and used large magnets to sort again.
Children have continued to work on their model houses and this week windows and doors have been added. We are thinking about the materials we would like to use for certain elements and how their properties lend themselves to each purpose.