Photos and phonics
22 Sep 2023
What a busy week we have had in Transition! Our week started off with photo day. The children in Transition demonstrated their photographic abilities as they posed for their individual and class photos. They all did such a great job!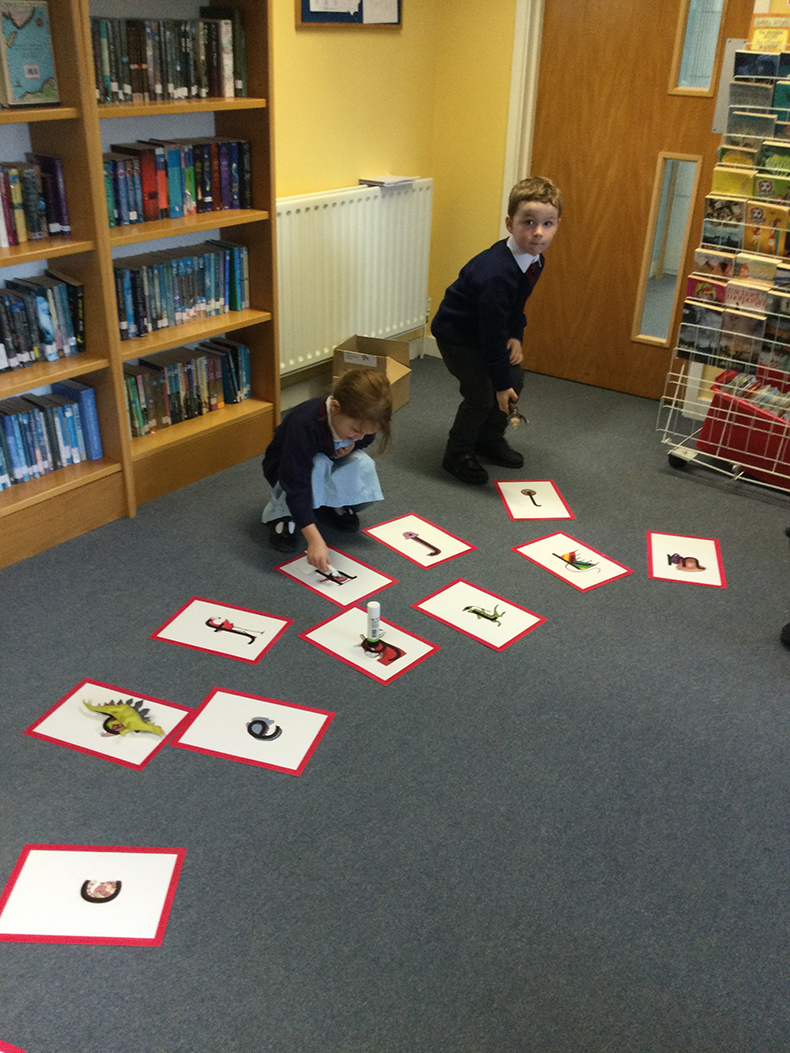 Unfortunately, our pre-planned visit from Sevenoaks Fire Brigade has had to be postponed. We are very lucky that the fire brigade are able to come and visit us in school. However, it is important to remember that they are an emergency service and need to be available for all the lovely people of Sevenoaks.
On Tuesday, we popped up to The Hub, as we had such a fantastic time last week. The children in Transition have shown a love of books and reading and their weekly visits to the library are a great opportunity for them to explore a new range of books. We also use this time to focus and recap on phonics. This week we began to match objects with their initial sound. Again, all the children gave it their best go and we were able to match all the objects with the correct sound.
To continue on our mission of creating repeating patterns in a range of ways, we made our own patterns using squares of paper.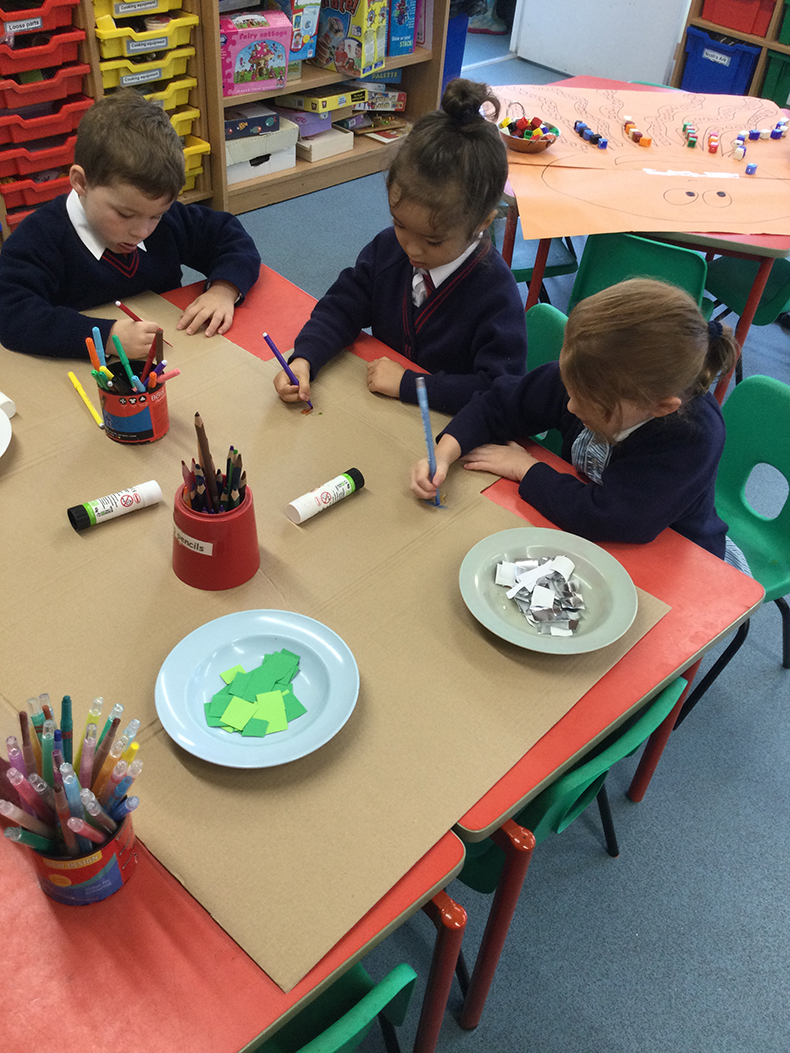 The children carefully created their own patterns using 2/3 different colours! Everybody was then able to continue the pattern all the way to the edge of the page. We have also started to notice that we can repeat patterns in different ways. For example; by clapping rhymes, giving and repeating instructions and using a variety of construction building blocks. The Unifix cubes are a firm favourite in Transition. The children are continuing to enjoy making their own patterns and constructions. We have also been looking at the structure of a cube and how many little cubes are needed to make a bigger cube.
Our letter sound this week has been the x sound. This has proved rather tricky for us to consider words with x as their initial sound. However, we soon realised there are lots of words with x at the end! Box, fox, mix and six. As Miss Mitchem wrote these words on the board, the children helped to segment and blend the sounds together. There was a range of fantastic pictures drawn and lots of attention to detail with increasing focus.
As we begin to embark on our new journey with our reading/phonics scheme, the children who are joining Form 1 in January have started to join Form 1 for extra phonic focus sessions. These have proved very popular and the children have thoroughly enjoyed sharing their new books with us. For the remaining Transition children, we have used this time to play a variety of games together, which has also been very fun!