Songs and sand pies!
12 Sep 2019
Our Robins have been singing, making crumble and thinking about Marvellous Me!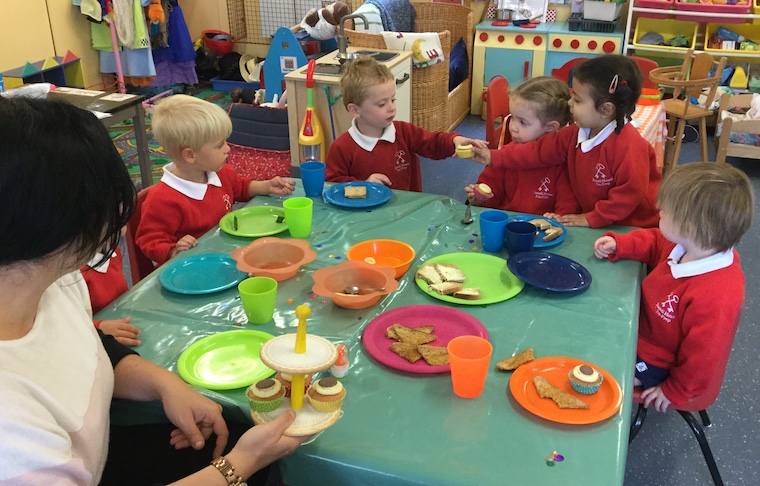 One of our Robins was celebrating her birthday on Monday, so we joined in with some yummy cakes. It was great to hear such lovely manners when our birthday girl handed out her homemade cakes.
Our topic this week was Marvellous Me so we spoke about our favourite things and what we enjoy doing at home. We used mirrors to look at our features as this helped us to make our Marvellous Me lolly sticks.
The children's listening skills are developing well and they are able to follow our actions during our quiet song for circle time. We have also been practising our songs for the Harvest Assembly with Mrs Bannister.
Lots of fun was had in the mud kitchen, even Form 6 joined us... I'm not sure who had more fun making sand pies! It was lovely to see the children playing outside using open-ended resources to make a road, and also having quiet time reading in the tent with a baby.
We finished the week making yummy apple crumble using cooking apples from our garden tree.