Leaf people
10 Oct 2019
The Robins have been collecting leaves and making pictures.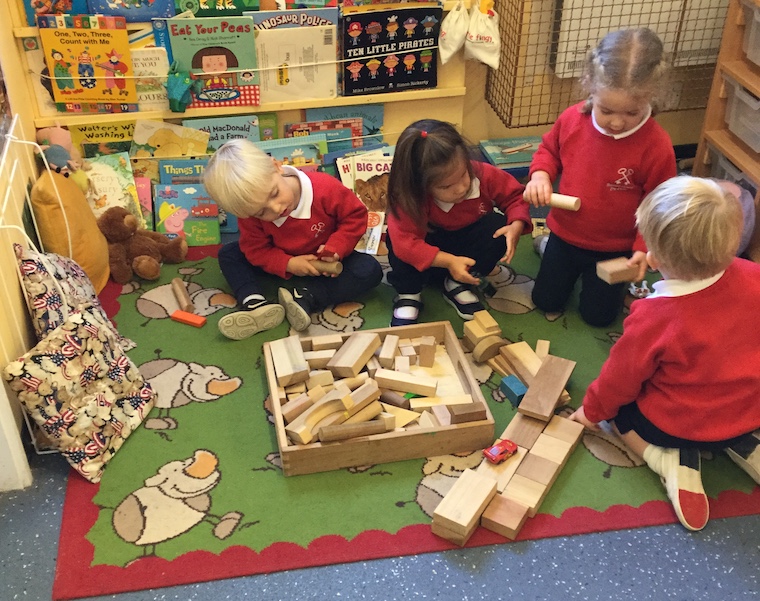 Our topic this week was Leaf Man. We enjoyed reading the story and looking at the beautiful illustrations which are full of colour. The pictures in the story were made out of leaves, so we decided to make our own leaf men and animals.
Our Robins had fun collecting autumnal leaves and found such a wide variety. Then they enjoyed cutting the leaves - a great way to support and develop the children's scissor control while doing something a little bit different. It was lovely to see the children so engaged when they decorated their autumn pictures. We spoke about the different colours and all Robins shared the resources beautifully.
At snack time the children shared some yummy watermelon and took time to peel the bananas. After our snack we had quiet time to let our food digest. We shared stories with the older children and then used the blocks to build a house. One little Robin decided there was a fire, and donned a fireman's hat to come to the rescue fully equipped to put out the fire!
Mrs Warner and Mrs Scarsi made a road outside using chalk and it was great fun racing around and zooming in and out of the houses.
We made scrummy leaf biscuits and made marks in the flour, producing some lovely patterns. We used the rolling pin to roll out the dough, carefully placing the cookie cutter on top to make our leaf biscuits. Our Robins thoroughly enjoy cooking, so on Thursday afternoon we decided to make cheese on toast for our afternoon snack. The children handled knives with care as they spread the butter on their toast. Next, we sprinkled grated cheese on top and then finally, Mrs Warner cooked our snack under the grill - it was delicious!
There has been a recycling theme in Robins as we have been practising for next week's Coffee Morning. We have been busy learning about different materials, such as paper and card, plastic and shiny tin cans.
We finished the week with a lovely walk to visit the sheep. Mrs Warner and Mrs Scarsi chased after us and then we played with the bubbles. It was quite windy, but we tried really hard to catch them!