French connections
10 Oct 2019
Form 7 have been writing to pen pals in France.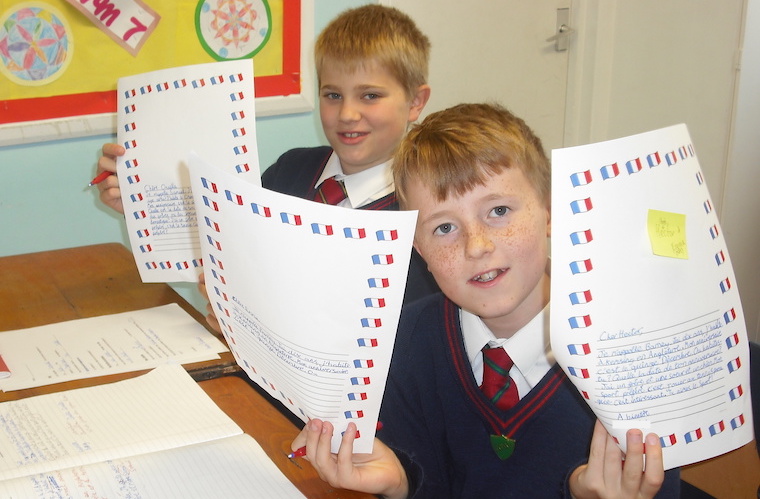 Bonjour, mes amis! In French lessons, the class have been perfecting their letters to pen pals at the school in Warsy. They are looking forward to receiving letters back, getting to know their French counterparts and eventually meeting them when we visit in the summer!
In their ICT assembly, the pupils shared the work they have done so far on apps they have been designing. Ideas include a food finding app, to help you choose healthy options, game finder apps, to find the right online game for you, and an animal charity app to help you support endangered species. The design process continues and market research is going to be key in advertising.
Another assembly performance came from Form 7 in this week's music assembly. The trio singing I'd Do Anything from Oliver! sang beautifully and this bodes very well for their upcoming singing exams.
In Science, Form 7 were involved in a Refraction circus. They carried out four experiments showing the effects refraction can have on how we see things.