Sharing wisdom, having fun
21 Nov 2019
Form 7 have been spending time with the younger children.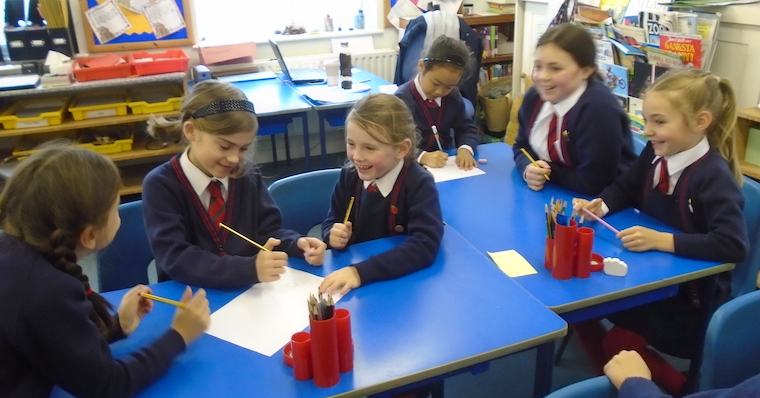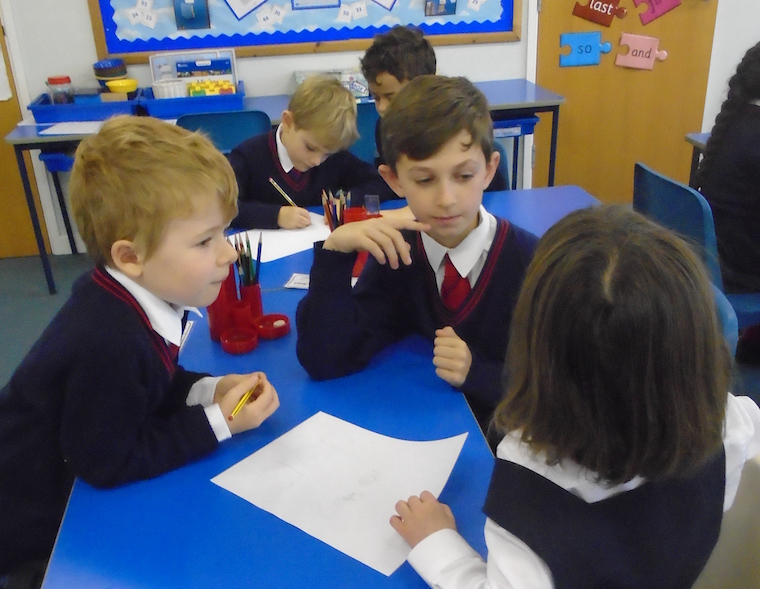 To round-off Anti-Bullying Week last week, Form 7 paid a visit to Forms 2 and 3, where they spent some time with the younger children chatting, making posters and reading together.
It was fantastic to see the older children imparting their wisdom to their younger counterparts and heart-warming to see how well they get on, in spite of the age difference.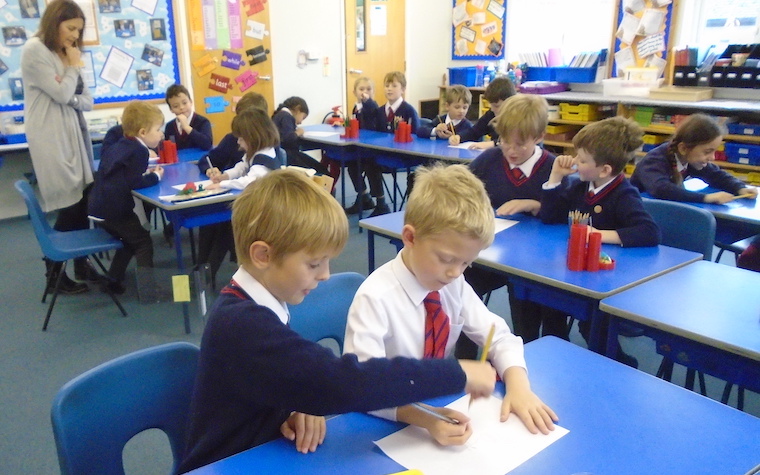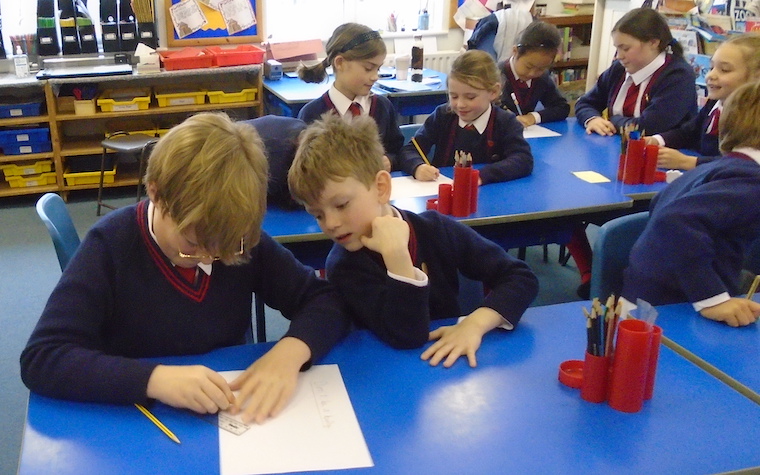 The end of last week also saw two of our number taking part in the grand final of the Poetry Live competition at Caterham School. They both enjoyed the day, taking part in a workshop with performance poet, Aisling Fahey, in the morning and performing themselves in the afternoon.
The standard was very high and both children's poems were warmly received by the audience and the judge. Congratulations to Tommy for achieving the runner-up prize in the Under 11 competition! What an amazing achievement.
We have eight new Prefects this week to whom congratulations must be extended. However, you will have to wait until next week for a photo, due to illness! Get better soon.