Making maps
21 Nov 2019
If you ever need a map drawn, lots of budding young artists from Nursery can help!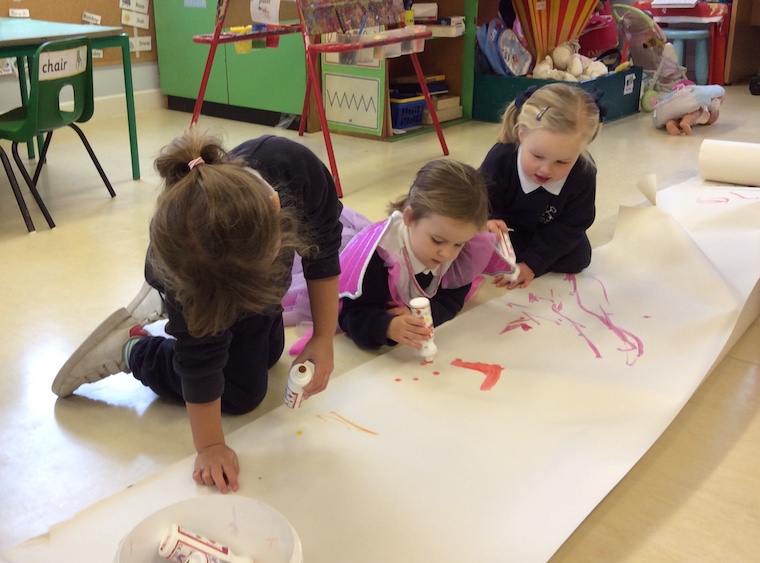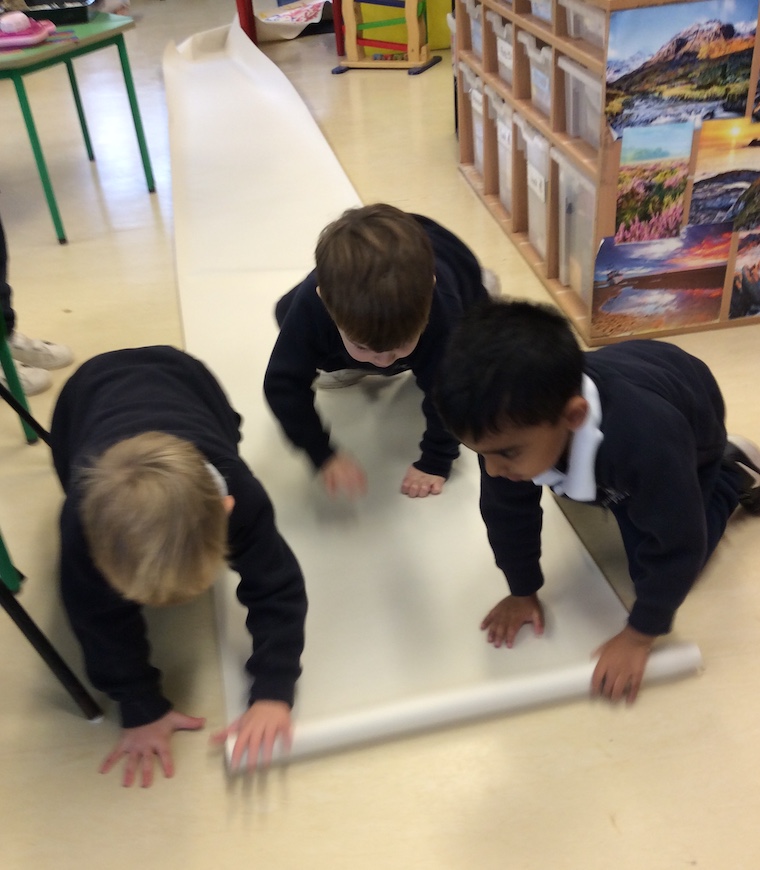 There has been some amazing mark-making to represent the children's maps this week after we had looked at the story of The Marvellous Moon Map when the little mouse wanted to find the moon.
The children drew roads, rainbows and houses on the large roll of paper which was then unrolled to see how long it was and more marks added!
Even more maps together with the characters from the story were drawn in Special Books and included some lovely features like the beach, Father Christmas and a pub!
The children have enjoyed imaginative play with the small world space craft and vehicles in the salt and glitter. They have had fun floating boats in the water in the garden and we are planning to make our own paper boats too.
For our assembly next week we are going to do 12 acts of Christmas kindness in the lead up to Christmas, by saying thank you and being kind and helpful. The children started this week by peeling the carrots for Bobbin the pony, so please ask your children to help with the Sunday lunch this week! We also made biscuits for all of Pre Prep for another act of kindness.