Flowers and fun
12 Mar 2020
It's been a week of flowers, fun and the letter sound 'f' in Transition.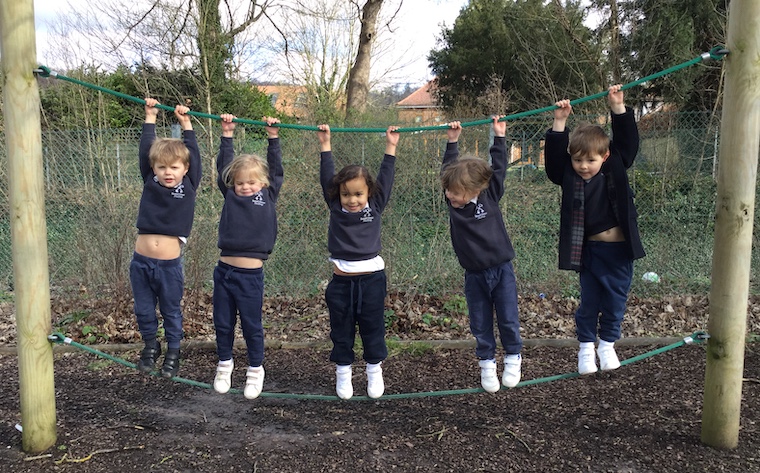 With a very special day that is fast approaching on Sunday 22nd March, there have been lots of preparations taking place in Transition this week! I can't share some of our photos for fear of spoiling the children's surprises, but they have been very busy putting lots of love into the gifts they are preparing.
With our focus letter sound of 'f', the children have been developing their colouring and cutting skills, with lots of colourful bouquets being produced.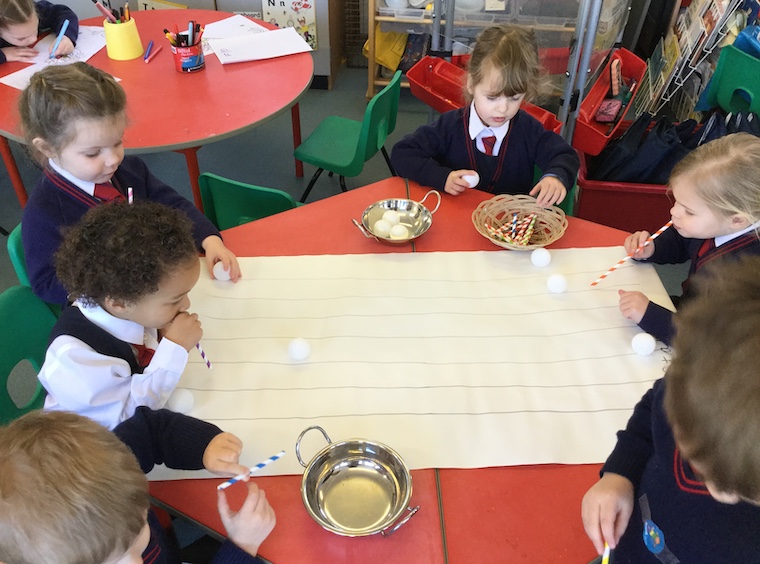 They had lots of fun blowing ping pong balls along the tracks - all very good for developing mouth shapes for clear speech and letter sound work. Some children have enjoyed a game of dominoes together too, trying to beat Mrs Nelson!
Continuing with our science focus, the children have helped to place our seed potatoes onto their chitting tray. They were intrigued to observe some long shoots poking out of the potatoes and even more fascinated to learn that more potatoes would grow from these shoots once they are planted in compost, an activity we shall enjoy over the next couple of weeks.
Our magnetic shapes have been in play, as the children have explored the properties of the magnets. They have also discovered how easily they can build incredible 3D models. We have seen some really imaginative designs, from modes of transport, to arrows pointing the way and cube-shaped jewellery boxes.
We ventured to the Paddock where we spent an incredible time gently supporting children on the climbing equipment. It was wonderful to see them gain confidence before our very eyes and accomplish things they were at first wary of. In particular, we had lots of fun pretending to be clothes hanging on the washing line!
Oh yes, as well as being authors and illustrators - and now poets too, as the children are keen to make up their own poem - we now have lots of new teachers in Transition! Some of our children were keen to read a story to the class - and have a swivel on my chair at the same time - so it would appear that Mrs Nelson and I are no longer needed in Transition! I wonder if we are witnessing the next generation of teachers, authors, illustrators, poets, artists, designers and engineers?