Our story machine
12 Mar 2020
The Nursery children have been finding lots of ways to create stories.
What fun we have had this week investigating a real typewriter and making our very own stories using lots of mark-making tools - just like the little boy in The Story Machine.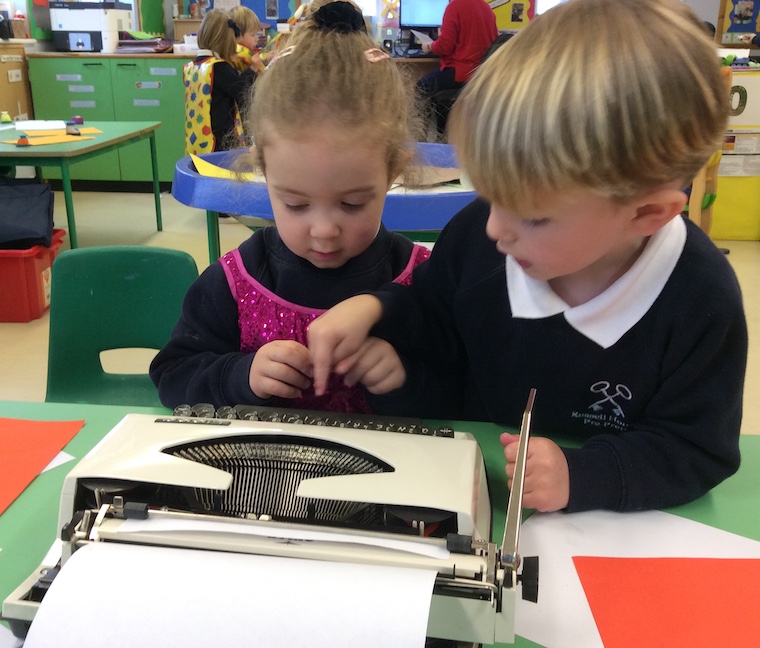 The children used the typewriter keys to make funny words and also the letters of their names.
They made some wonderful pictures and drawings on the large roll of paper which was spread across the floor.
As it has been Science week, the children have been exploring ice and thinking about how to melt it using salt and warm water. The next day the children had lots of fun trying to balance penguins on the blocks of ice! They used bubble wands with the very bubbly mixture to make different sizes of bubbles which were blown in the wind and chased across the garden.
The children have also been busy making beautiful cards for special events which are happening soon!