Netball success at ISA nationals
15 Mar 2020
In the Shield playoff at the national finals, our U11 team came away with silver medals.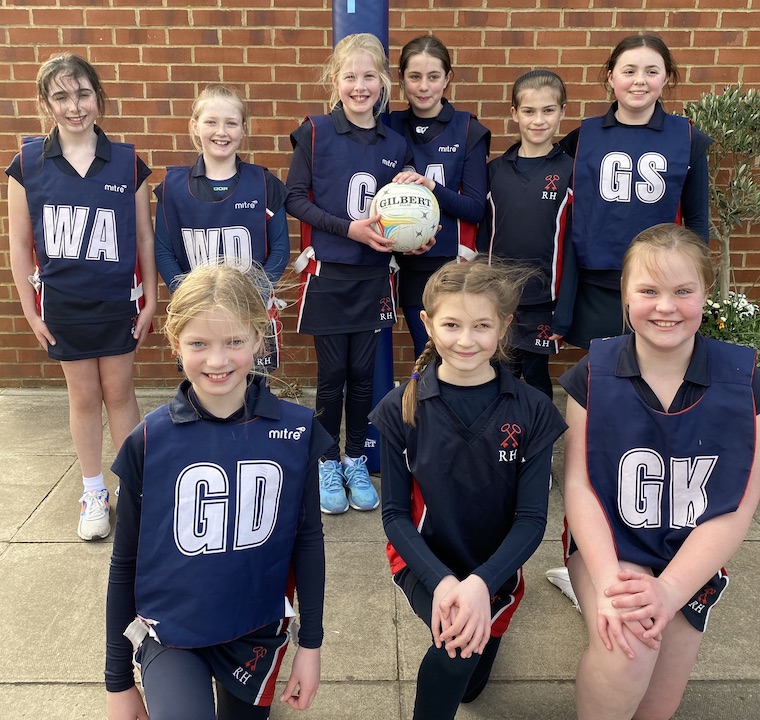 After winning bronze medals in the ISA London South Netball Qualifiers, our U11 team travelled to Rugby School last week to compete in the national finals.
We had to wake up very early to get to school by 7:30 am. When we arrived, we had about 1 hour to warm up and get ready for our first match. We played Sherbourne, Bowden Prep, Finborough and Heywood Prep in the group stages. Our best game was against Heywood Prep, which we won 9-5.
We finished fourth in our group, which put us through to the semi finals of the Shield Competition. After lunch we found out that we would be playing Gateway School in the semi finals. It was an agonisingly close game and we were drawing until the last second. The hooter went, but we had a penalty! This meant that we had one shot at scoring... Everyone's hearts were pounding and… Lucy scored! We were through to the finals!
We faced The Mead in the finals, whom we have drawn with previously in the Regional Championships. It was such an exciting match, but sadly it wasn't meant to be and we lost by one goal, 7-6. It was so close! We all played brilliantly and we came home with silver medals. Congratulations girls! What an amazing day of netball! Report by Anna