Activities
Our school curriculum is extended through a wide range of activities, outings and residential trips, from orchestras to chess club, visiting authors to five days in France.
Activities take place at lunchtime or after school and cover sports, science, languages and the arts. As well as being fun, they allow the children to extend their knowledge and skills and pursue their interests.
Activities may change depending on demand, but regularly include:
Chess, Puzzle Solvers, Computing
Speech (including preparation for LAMDA exams), Drama, Art and DT
Orchestra
Spanish, Mandarin and German
Gymnastics Club
Tennis, Judo, Dance (Ballet, Modern, Street, Tap)
Outings and workshops
Children experience their first school outing when they are in the Russell Robins, picking strawberries at a local farm with parents and carers. Moving up through the school, they enjoy regular outings as well as a rich programme of visitors and workshops within school. They explore local historic houses, museums and castles, investigate rivers at Horton Kirby and more.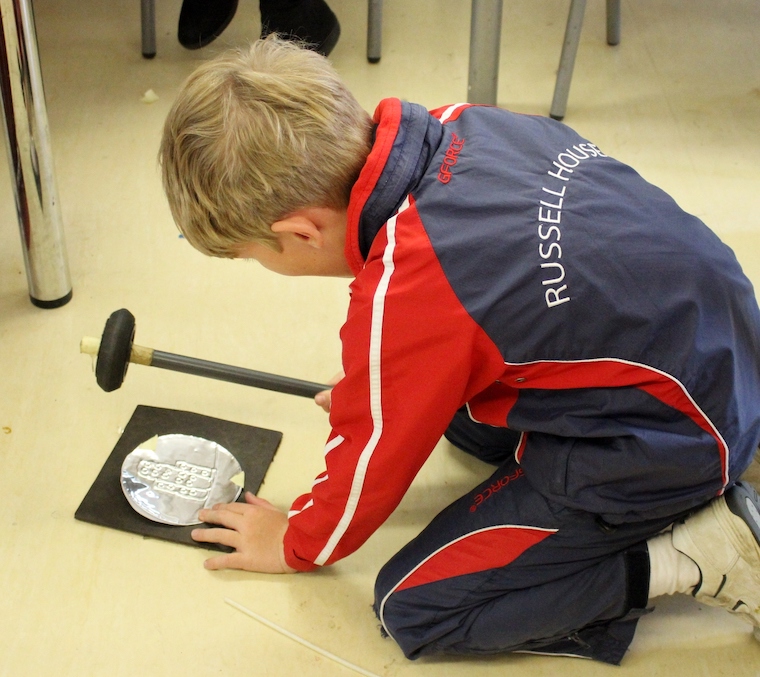 In school over recent years, we have welcomed theatre groups to run acting and Shakespeare workshops as well as authors and artists who discuss their work and lead practical, hands-on activities. The children have also enjoyed educational visits from the Science Museum, the Observatory Science Centre at Herstmonceux with their mobile planetarium, and more.
Residential trips
The Russell House camp programme is a highlight for our senior pupils. It gradually builds the level of challenge as the pupils move up through the school.
The programme begins in Form 4 with a camp out overnight in the school grounds. The children pitch their own tents, take part in a team games and a treasure hunt and build their own campfire to enjoy toasted marshmallows.
In Form 5 the children spend two nights away at the Norfolk Lakes and take part in a wide range of activities which develop teamwork, self-confidence and a 'can do' attitude.
In Form 6, the children head back to Norfolk and spend four days at a camp, this time based around watersports.
The culmination and highlight of the programme takes place in Form 7. The class crosses the channel to spend five nights glamping by a beautiful chateau outside Paris, when the children immerse themselves in French language, food and culture. As well as many outdoor activities, they visit the battlefields of the Somme, buy a picnic lunch at a French market and spend a day seeing the sights in Paris.