Pastoral Care
We are a warm, caring family school, committed to children's happiness and well-being. We support children as they learn how to manage their feelings and work in groups, while developing a positive sense of themselves.
With one class per year group, everyone knows each other and staff genuinely get to know the children as individuals. Children benefit from the warm friendly atmosphere in which they feel confident and safe. We maintain excellent pupil-to-teacher ratios enabling the children to build a real connection with their teachers and work within a tailored learning environment in which they can develop at their own level.
Good behaviour and mutual respect
The atmosphere of the school is friendly and relaxed, underpinned by the expectation of good behaviour and a sense of mutual respect. Staff and older children set the example. Expectations for younger children are grounded in the same principles, although simpler language is used.
In the Pre-Prep we encourage the children to follow the school's expectations, recognising that these children are still learning to manage their feelings and behaviour in an appropriate way. We aim to minimise the need for direct adult intervention by creating a climate of clear expectations and by teaching children strategies to deal with inappropriate choices by others.
In the Main School a more systematic approach is adopted. We make reference to our two school codes, the FRIENDS code and the SCHOOL code which provide guidance as to the expectations of pupils towards each other and their teachers, of conduct around the school and attitudes towards learning.
"An exceptionally warm and friendly school, Russell House encourages individual achievements - academic, sporting and musical - as well as developing an outstanding ethos of kindness, confidence and success."

Russell House Parent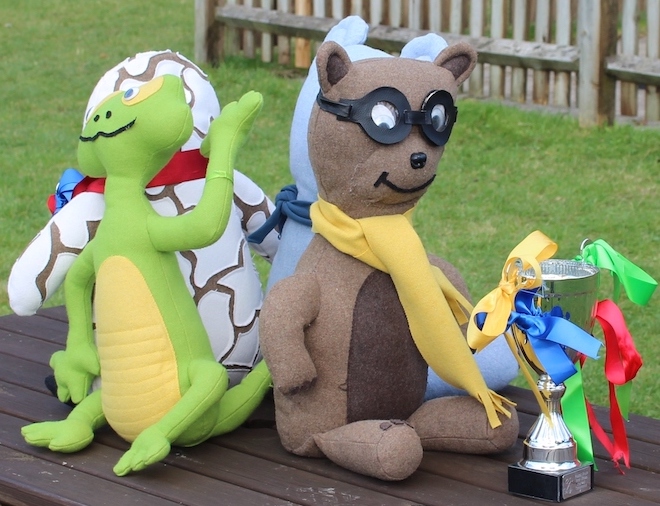 Our House System
In Form 2 (Year 1), each child joins one of our four Houses: Cavell, Fry,& Johnson and Nightingale. High Points reward good conduct or displays of great effort. These points are rewarded with merit badges presented by the Headmaster at assembly each week. In addition, at the end of each half term, the total number of points earned by each House is announced and the House with the most points is entitled to a reward of their choice. Usually, this takes the form of an Own Clothes day.
Children work together in their Houses to present assemblies and take part in sporting and musical competitions in House teams. Our School Council raised money for the four House mascots which the children designed themselves. The children also raised money for and then worked together on creating the stunning mosaic of the four inspiring women our Houses are named after. This can be seen on the Russell Hall building.
In addition to the House system, pupils in our top year are encouraged to be good role-models. Our Leavers' Programme helps them to develop maturity, independence and resilience through involvement in our School Council and the award of prefect badges at various stages in the year. Appointment to the status of prefect signifies that pupils have modelled consistently good behaviour and taken their responsibilities seriously.