Dinosaur delights
06 Oct 2023
We've had a grrreat week in Transition as it has been all about dinosaurs!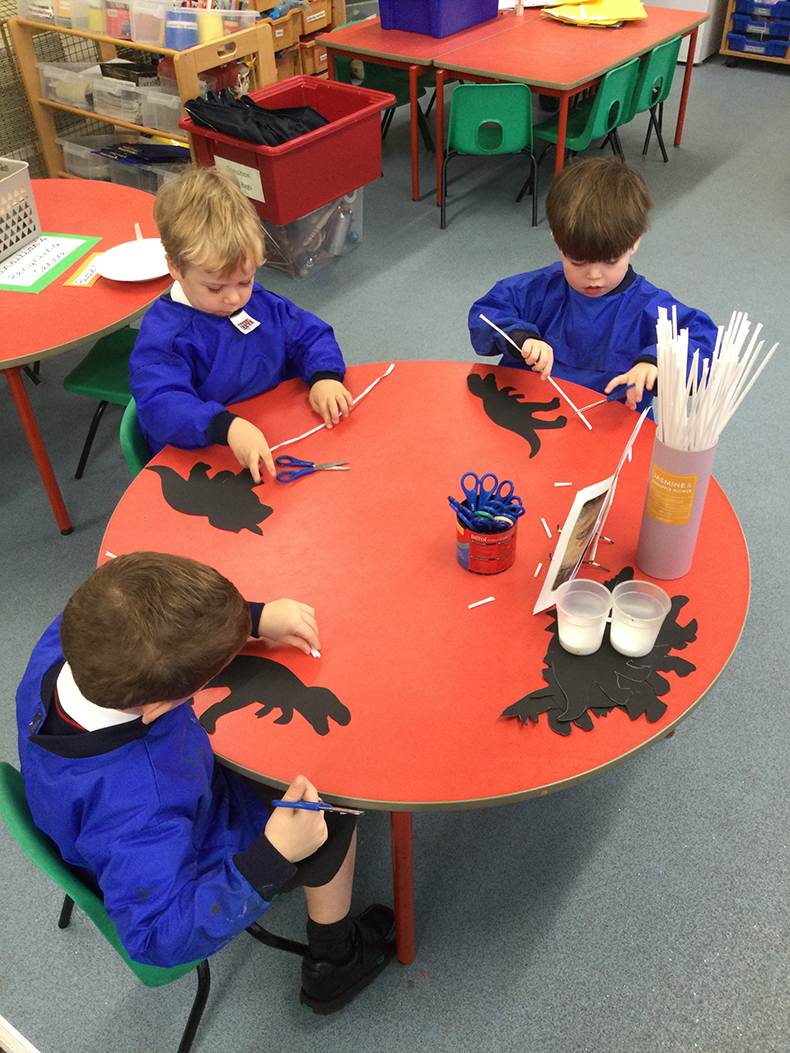 We started off by getting our brains working and doing some terrific drawing and writing all about our favourite dinosaurs. We watched a video which told us lots of information about the different types of dinosaurs. All the children were eager to share their knowledge of dinosaurs with us. During this discussion we spoke about the different characteristics some dinosaurs have, this then helped us when it was time to draw our dinosaurs.
Some of us had a go at labelling the different parts of a dinosaur! We needed to use the initial sound of the word to help us match it to the correct body part. We then enjoyed colouring in our dinosaurs in a range of different colours, some of us even made patterns.
On Wednesday, we made biscuits! However, they were not just any biscuits, they were special dinosaur biscuits. We all had a turn at measuring the ingredients and adding them to the bowl. When we stirred the mixture making sure it wouldn't fall over the edges.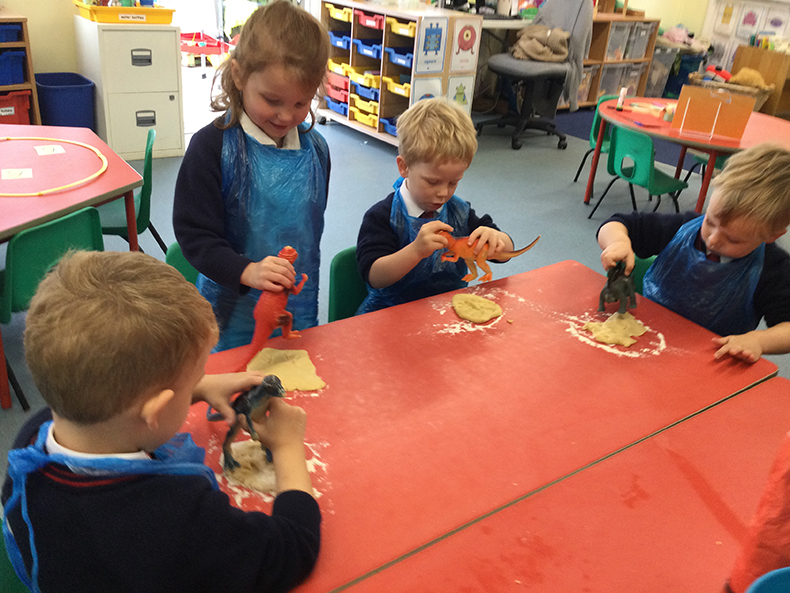 Once our biscuit dough was formed, each child was given a ball of dough to create into any shape they wanted to. We then used one of our dinosaur toys to make footprints in the dough! We hope you enjoyed your biscuits at home!
For our letter sound of the week, we explored the sound s. We had lots and lots of suggestions made of words which begin with the s sound. Steak, sock, stegosaurus, spaghetti, sausage and spider. The children have enjoyed a range of s themed activities too!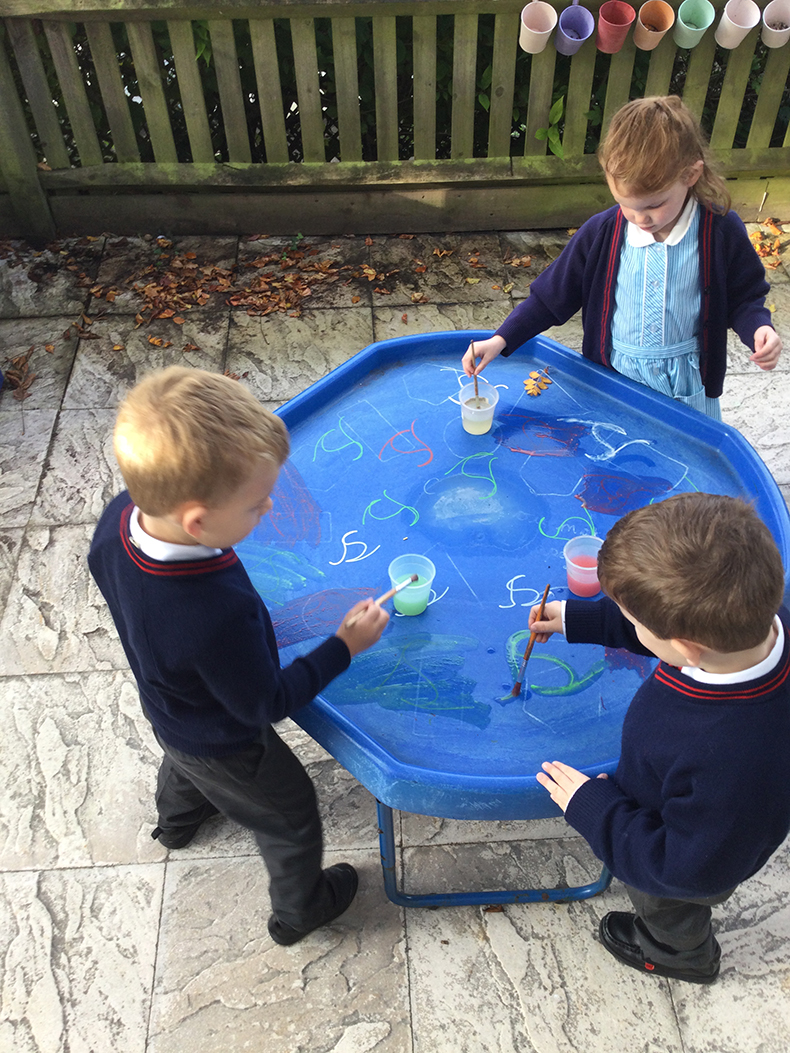 These include; tracing over the s shape with a paintbrush and water, sorting objects into different sound categories and making ssss snakes!
We also enjoyed a game of silly soup with Mrs Nelson where we explored a few new sounds. We had lots of fun learning the new song and picking all the different sounds to pop into our soup.
This week has also been environmental week! We have enjoyed lots of activities which have helped our understanding of what we can do to help our planet. We started off by doing some recycling sorting. We sorted rubbish into piles of paper, plastic and metal. Miss Mitchem also set up a rubbish finding activity. The children used the tongs and tweezers to dig through the soil and leaves to find the hidden rubbish! Lastly, as we do every year, it is Environmental Awareness Week, so we used this week to discuss the importance of keeping food waste separate from general rubbish. Mrs Nelson has kindly offered to take our uneaten fruit/vegetable waste and add it to her compost bin.
To tie our two topics together, we enjoyed a spot of junk modelling. We used recycled materials to make our very own dinosaurs. We even had time to paint them once we had finished constructing them. What a busy week we have had.