Sport report: Hockey
18 Oct 2023
Recent hockey matches, as reported by Russell House players.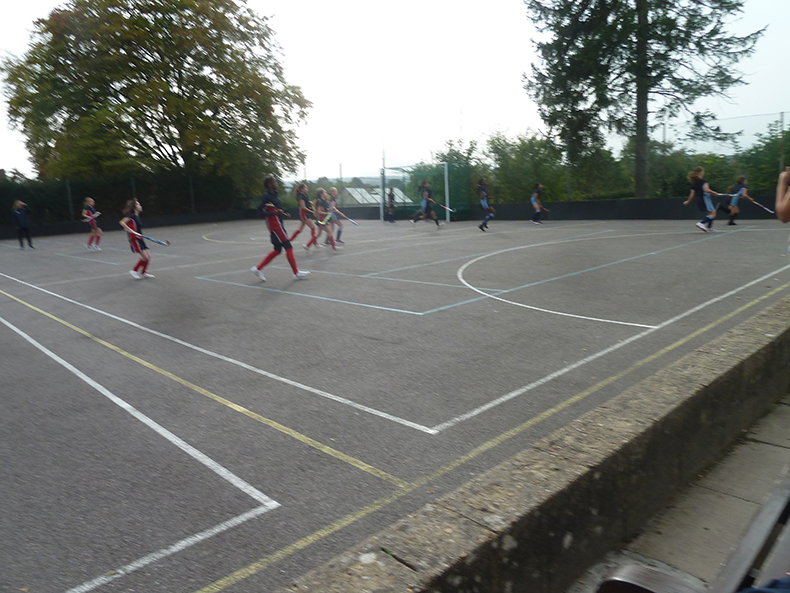 U11 v Steephill:
We played two teams from Steephill at home. Russell House stayed really strong throughout and at the end of the match we were winning 6-0, with goals from Isabelle, Aimee, Clara, Mia and Georgina. In the second match, we scored in the first minute and just kept scoring goals. In the end, it was 5-0 to Russell House. Altogether, we scored 11 goals. Well done, Russell House!
Mia H
U10A v Hazelwood: We played Hazelwood School and we lost but scored three triumphant goals. Sophie scored two of them and Isla scored the other one. Nandin got player of the match and played very well. I really think she deserved it because of her excellent defending. In the first half, Hazelwood were winning but in the second half we caught up with them at 4 to them and 3 to us. Quite a lot of times we were so close on scoring a goal and were very good at defending. It was a very exciting match! Beatrix
U10B v Hazelwood:
I found this match very fun even though we lost 1-6. I liked this match in particular because our team worked together very well. I was the one who scored our goal but I couldn't have done this without the rest of the team's help. For example, Victoria and Amelia were great at defending and saved about 4 or 5 goals. Isobel was amazing at following the ball and got very close to the goal lots of times and I'm sure I couldn't have scored a goal without Hermione hitting the ball towards me. The other team also did very well and I think we had a very good game. I got
player of the match
and I'm excited for the next game.
Jessica