The power and pleasure of music
09 Nov 2019
Music has the power to change children's lives, so let's inspire and engage them right from the start.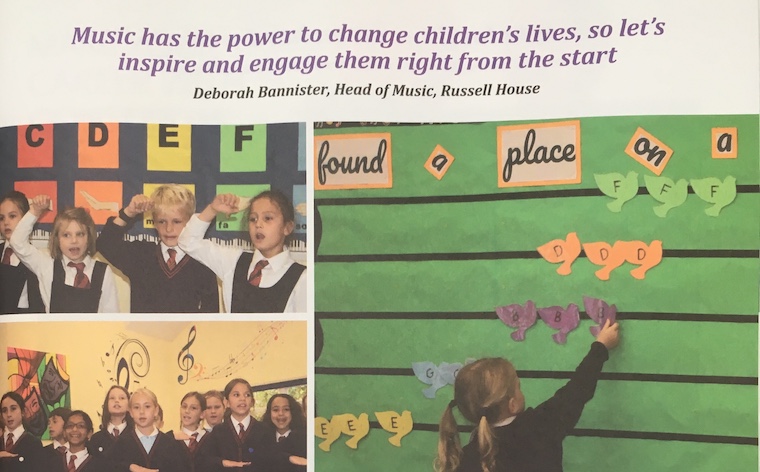 We are all musicians when we share a passion to play, sing and perform. In the latest issue of Kudos Magazine, our Head of Music, Mrs Bannister, describes how her own passion for music was kindled and how, from the age of two when children join Russell House, they are turned on to music in a way which opens up so many opportunities.
To read the article in full, click on the link below or read online (page 41).