Orange, green and a little visitor
15 Nov 2018
Our Robins have been printing with apples and oranges.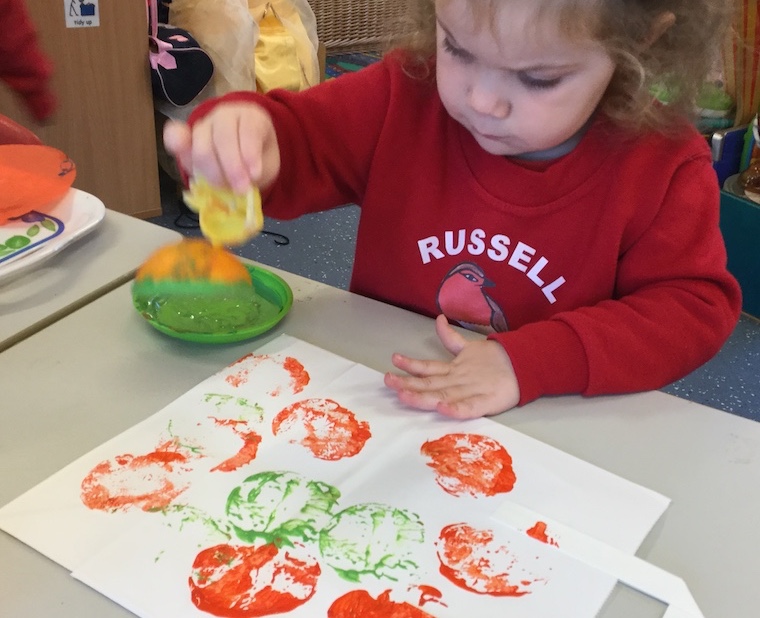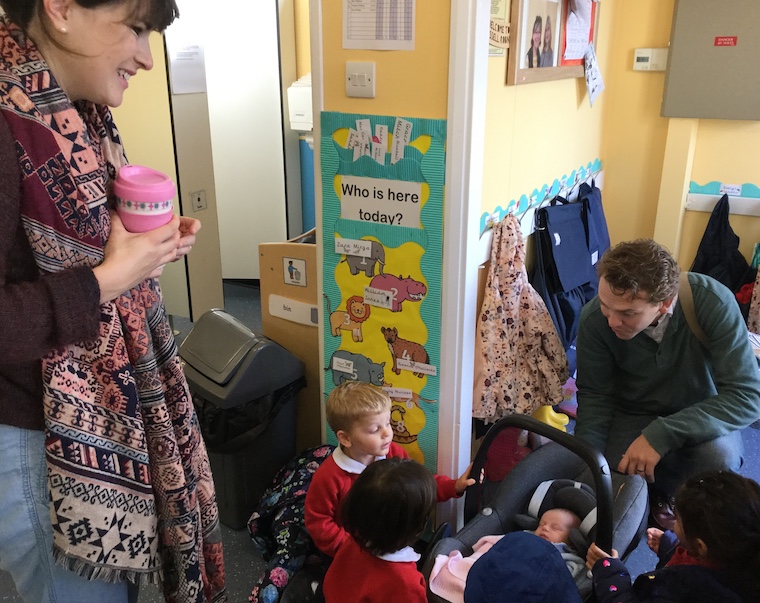 Our week started off with a lovely visit from our music teacher, Mrs M-H. She brought along her new baby girl to see our Robins.
The children thought she was beautiful. We talked about her tiny hands and feet and that she likes to sleep a lot. All our little Robins were fascinated - please come again soon!
Our colours this week were orange and green. We did printing with fruit and have made some great patterns on a special gift! It's a bit of a surprise so don't tell anyone.
We have been busy playing in our long garden in the sunshine, riding bikes and making mud pies. We also had a visit from a new Robin. She had a lovely long visit and didn't want to go home.
Our colours next week are all associated with Christmas: red, gold and silver.