Sounds, sequins and mud!
15 Nov 2018
The Nursery children went on a listening walk this week.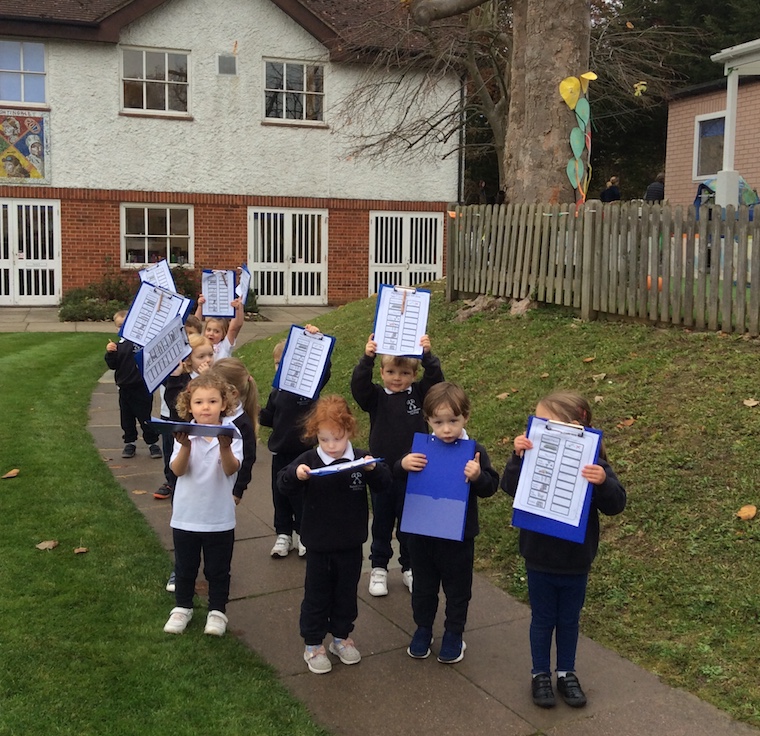 The children have been listening to lots of different sounds this week, connected with Lullabyhullaballoo! They have been making the noises of the characters in the story, the favourite one being the goblins burping!
They made crowns with lots of glue, sequins and glitter. Clanking, clunking knights have been rescuing princesses from the dragon and the children made wands which they then used to make marks and letters in the pink sparkly glitter.
We went on a listening walk armed with clipboards and pencils to tick the sounds we could hear. Luckily we met Mr Joseph so we were able to tick off the 'talking teacher'. However, although Mrs Sayers and I tried to bark like a dog, the children were not fooled so no tick in the dog box!
The children have thoroughly enjoyed exploring in the very muddy mud kitchen this week, creating delicious mud pies and chocolate cakes!
There's been fabulous singing in preparation for our Christmas nativity... I believe the children have been singing at home too!