Sports reports
18 Nov 2018
Catch up with reports from recent football matches and a tournament.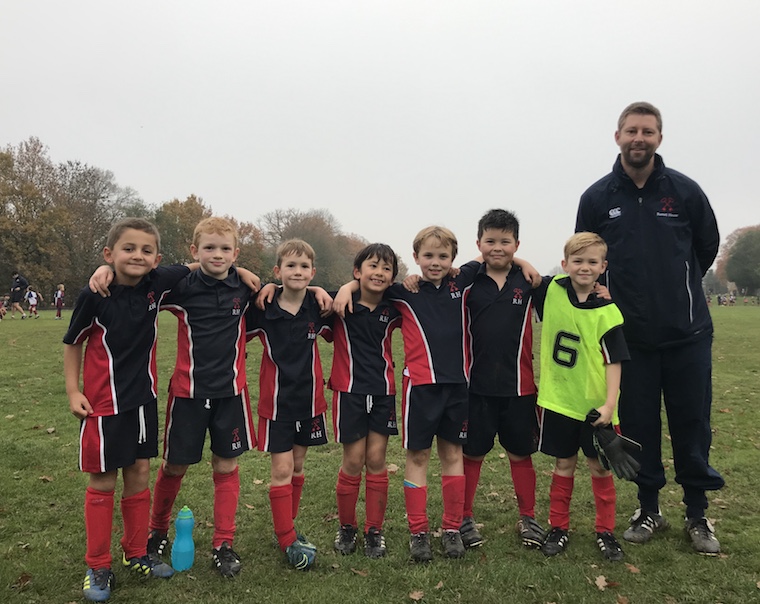 U8, U9 and mixed U8/9 v Sevenoaks Prep (November 15): Three teams from Forms 4 and 5 played against Sevenoaks Prep with some good results. The U9s were up 5-0 at half-time before a refreshed opposition struck back with two goals. Russell House added another before Sevenoaks Prep added their third of the half. As the pressure mounted on Russell House, Zander was called on to make a number of superb saves, the best of which saw him palm a ferocious shot over the bar. The final result was 6-3 to Russell House.
In the U8 game (team pictured above), the scores were level at half time with both teams having a number of chances. Mr Falconer's team talk rallied the boys and both Oliver and Harry added second half hat-tricks to make the score 6-0.
The final game saw a mixed U8/9 team go down 0-4 to a strong opposition. Max was superb in goal in the first half, making a string of fine saves to keep the team in touch. His efforts proved to be in vain as the Russell House boys could not find an answer to unravel the opposition's defence.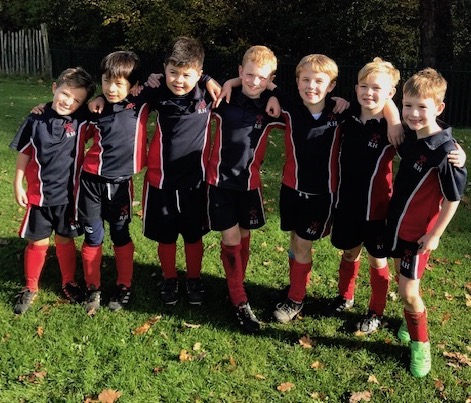 U8 tournament at Hazelwood (November 10th): Our team played 5 games, drew 1 and lost 4 but there was only a single goal in it for three games. In the first game, our team was unlucky, having scored a goal that was then disallowed. The team lost this game 1-0 to the eventual winners of the whole tournament! The second game was drawn, with both teams battling hard but without any reward. The third game was a tough match and we lost 3-0 against the team that came second. The boys regrouped for the final two matches, which all went to the wire. Unfortunately, they lost both by a single goal. Although the team was not successful, we learned that we played better when we passed the ball more and found space. By Alfie.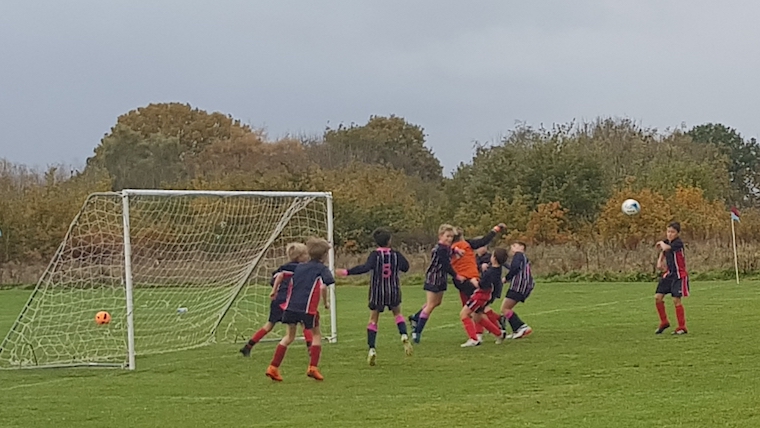 U11 A, B & C v Hazelwood (November 7th): Our Form 6 and 7 boys played 4 matches against some strong teams from Hazelwood who proved tough competition. The A team drew 2-2, while the C team also drew their two matches 0-0. In the B match, there was some very good play from both teams. Forbes made some spectacular saves in goal and Patrick almost scored an excellent shot, but missed by a couple of centimetres! There were some very good passes, but the overall score was Hazelwood 3, Russell House 0.