Being thankful…
22 Nov 2018
This week has seen Form 1 learning about the American celebration of Thanksgiving.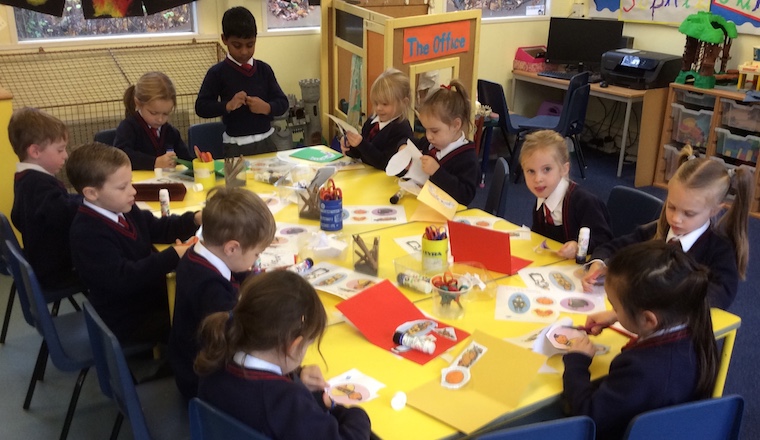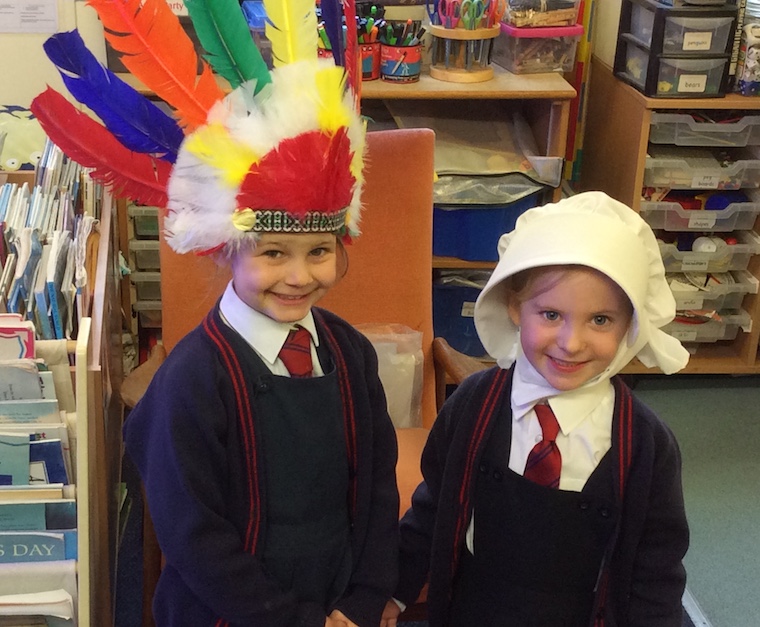 The children were so fortunate to have one of our Russell House parents, who comes from New York, to visit Form 1 to help them understand why Thanksgiving is celebrated in America.
They listened to stories of how the Pilgrims set sail from England and were helped by the Native Americans to find food and stay warm. The children also had lots of fun trying on pilgrim bonnets and Native American headdresses.
We all watched a video of the exciting Thanksgiving parade in New York and marvelled at the huge balloon characters. Then the children listened carefully to instructions and made a 'turkey' out of a variety of American sweets and biscuits.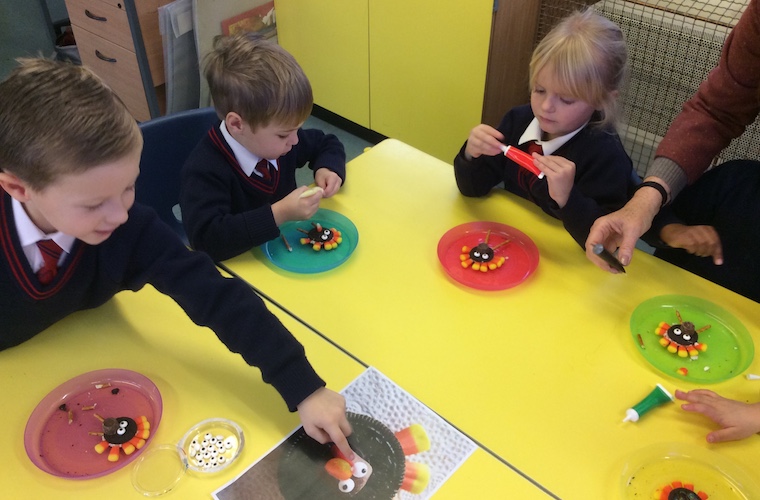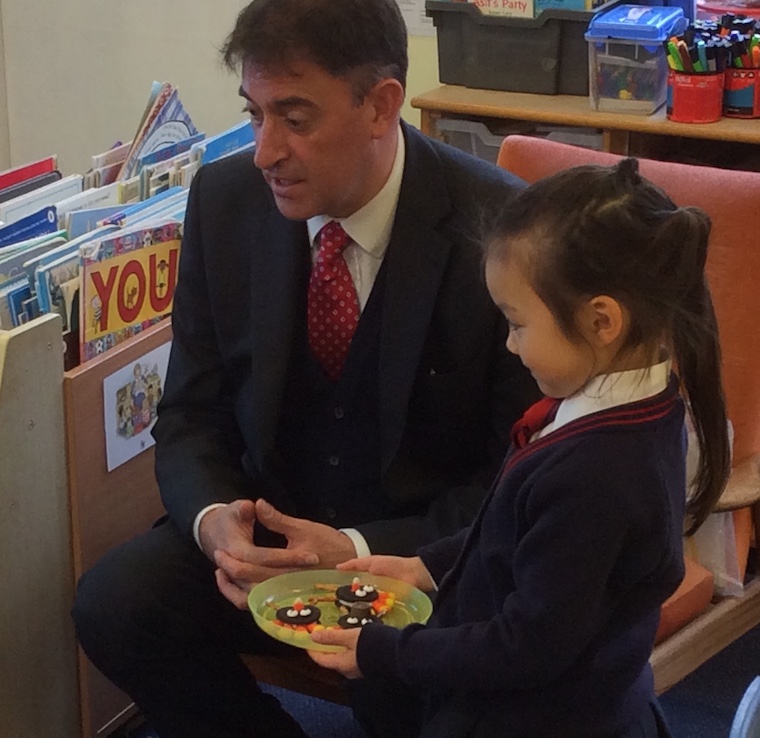 Mr McCarthy was delighted to accept our invitation to come into the classroom to learn about Thanksgiving from the children and, best of all, eat one of the finished turkeys!
My favourite part was when we all sat down for our snack at one huge table and, in the delightful American tradition, took turns in telling everyone what they were thankful for.
It was lovely to hear the children talking about how they were thankful for their mummies and daddies who loved them, as well as their brothers, sisters and other family members. Friends and pets also got a mention and, of course, Father Christmas!