Marvellous Maps!
22 Nov 2018
Do all roads lead to Center Parcs?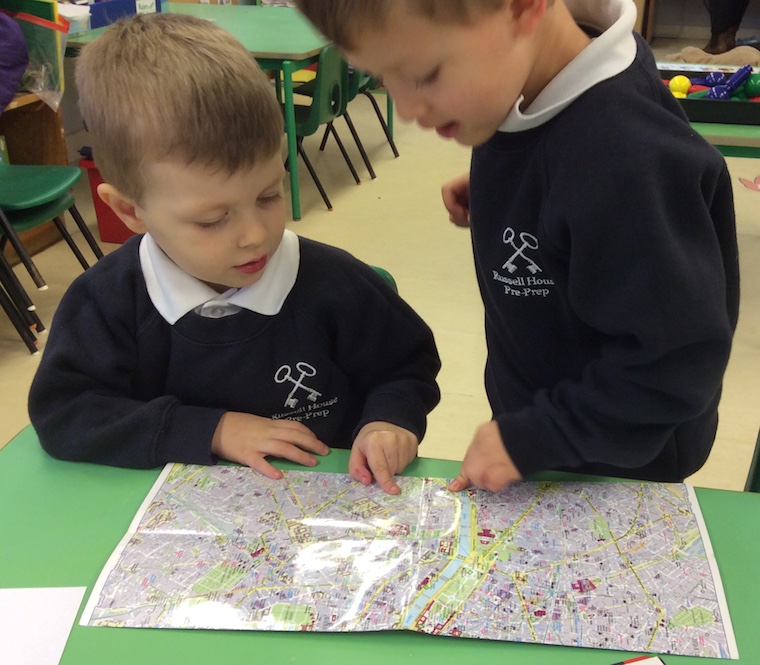 After listening to the story of the Marvellous Moon Map, in which mouse draws a map to go to the moon, the children looked closely at different maps and at an atlas to identify roads, rivers, oceans and towns.
There was lots of chat about what they could see on the maps, including football pitches, car parks and Center Parcs!
They then drew their own maps and we were blown away with the amazing imagination and care with which they created them. The children showed great focus and attention to detail and drew trees and planets beautifully.
The maps were then incorporated into the children's role-play inside and out as they found their way to Center Parcs and Pink Land.
The children followed instructions from the story to make boats from paper. To do so, they had to listen very carefully about how to fold the paper and to descriptions of shapes and measurements. There was great excitement when the boats floated in the water and rain.
The children are very enthusiastic about singing for the nativity and it's lovely to hear they are singing to you at home too.