Under and over
28 Nov 2018
Form 2 have been following instructions taking them on unusual routes around the classroom.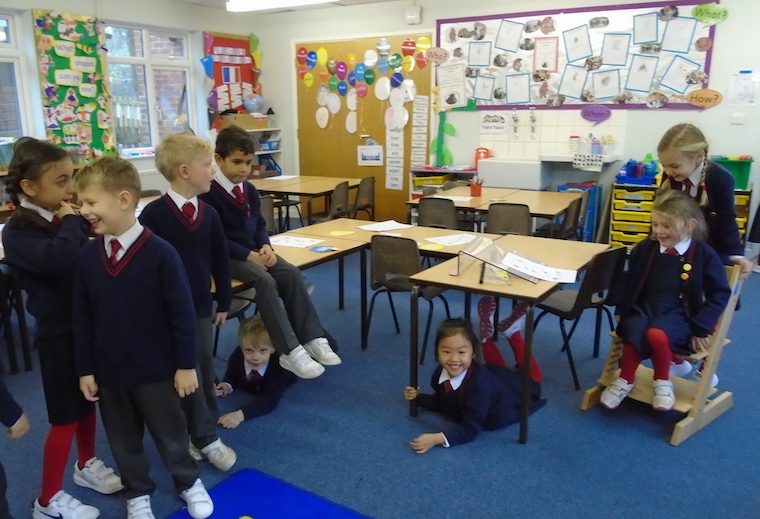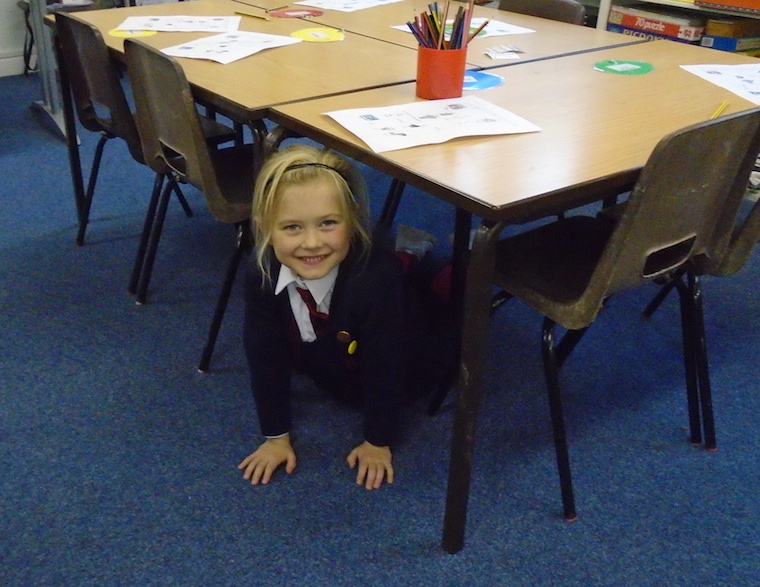 This week Form 2 have been focusing on prepositional language. They positioned themselves around the classroom and then had to follow instructions using quarter and half turns, forwards, backwards, left and right. It was great fun and the children were very precise.
The children also had an interesting debate about rules. They needed to order a set of rules according to importance, which proved to be a tricky challenge.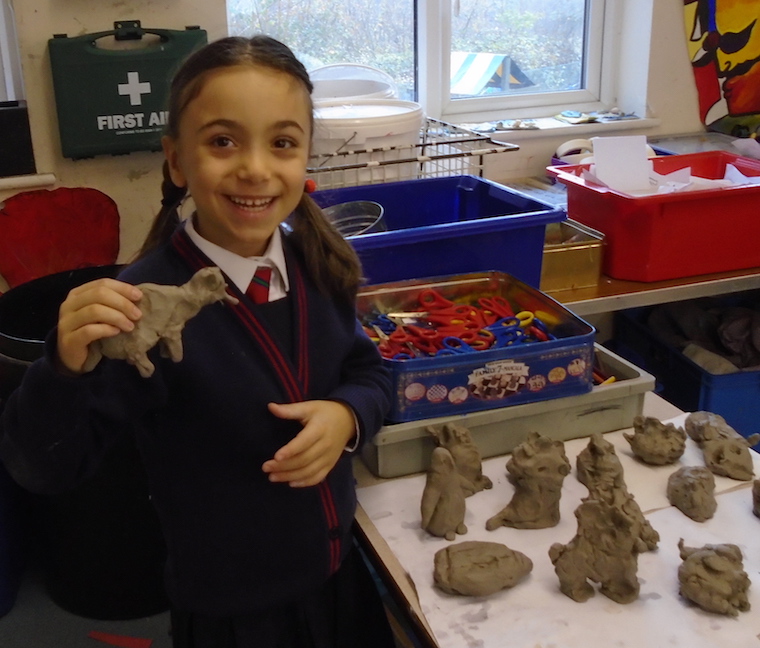 The children have been writing about a mixed up animal after listening to The Mixed-Up Chameleon. They imagined some very strange combinations. Animals also featured in Art this week, where the class have been sculpting animals from clay. No mixed-up animals here, but some amazing results with lots of detail.
In Science, we have continued our study of materials and the children sorted materials according to their properties, writing where each originated from.
Excitement mounts with every play rehearsal. The children are counting down the days to our performance of Shine Star Shine.