Christmas post!
28 Nov 2018
Transition's Post Office has been doing brisk business this week.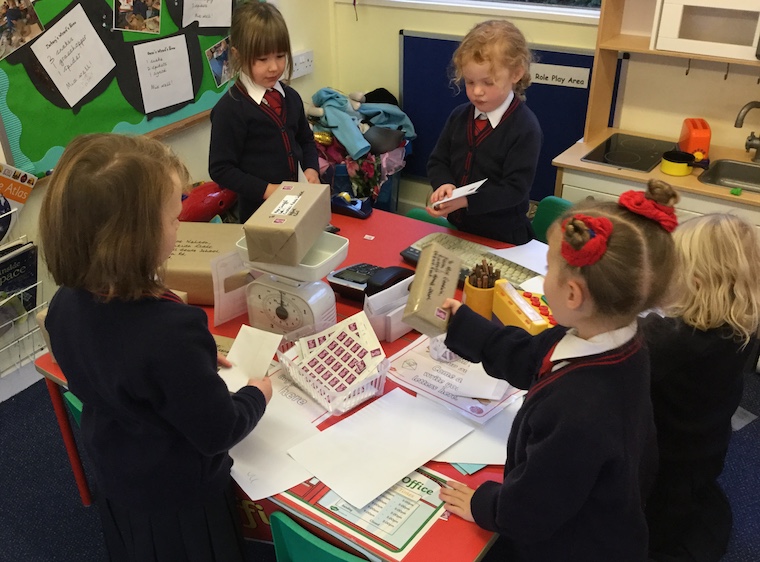 With Christmas fast approaching, why not beat the queues and head down to the Transition Post Office, for all your Christmas needs!
Our friendly and knowledgeable counter staff are ready and waiting to help customers at this busy time of year. They will advise you on the last posting dates for Christmas, as well as sell you stamps and even help you to address your envelopes and, of course, write letters to Father Christmas! They will weigh your parcels and can guarantee a quick delivery time of "twenty minutes", with all packages delivered with a courteous smile!
We are easing ourselves into the Christmas theme. In between working their shifts at the Post Office, Transition have also been busy matching coloured gemstones to numbered Christmas trees, decorating pictures of Christmas baubles and creating bonny Christmas robins to hang on our winter tree. We are keeping our eyes peeled to see if we can see one visit our garden in the run up to Christmas!