Adventures with Teddington
30 Nov 2018
Teddington has been sharing the Nursery children's activities and adventures this week.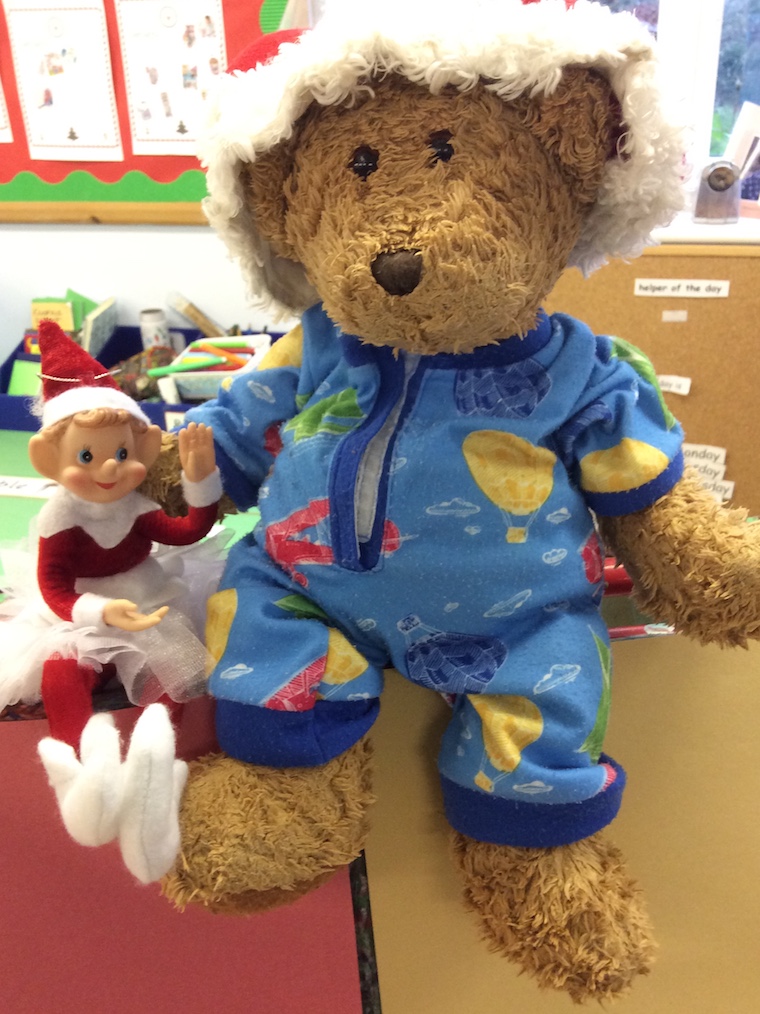 Teddington has been a very busy bear. He came to watch the children singing their songs for the nativity on the stage. He's making a list of everyone who is doing their very best singing with the help of the Elf on the shelf. Let's hope they don't get up to too much mischief over the next couple of weeks!
Other bears and Sid the monster have been on explorations all around the school and the children have been sharing their adventures with Teddington by looking at his journal together.
Everyone had great excitement and fun decorating the Christmas tree. The Nursery children are getting ready for Santa to visit by making letters and other festive creations, as well as wearing Santa hats!
At our Pre-Prep assembly, the children showed pictures and props of all things Christmassy, including a chocolate advent calendar and a cracker - which we pulled - getting everyone in the mood for Christmas!
We're looking forward to seeing you all next Wednesday for our Christmas nativity Humph the Camel.