Christmas stars!
05 Dec 2018
What a week Transition have had!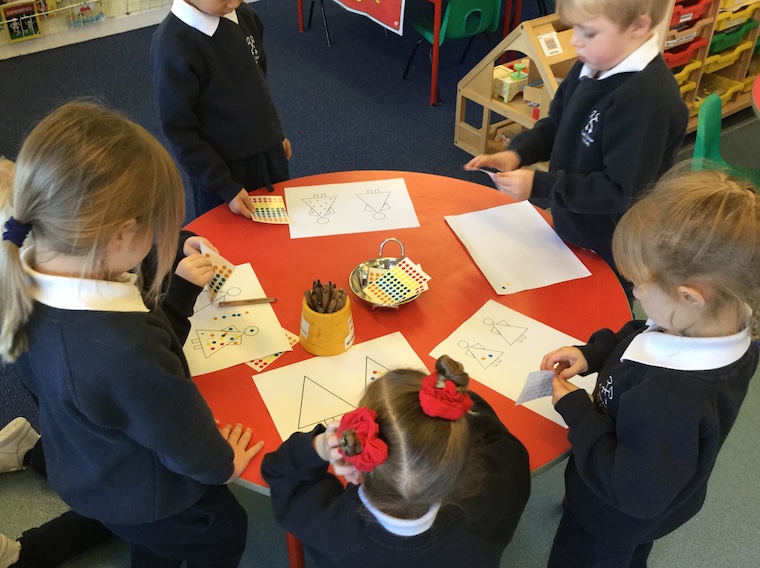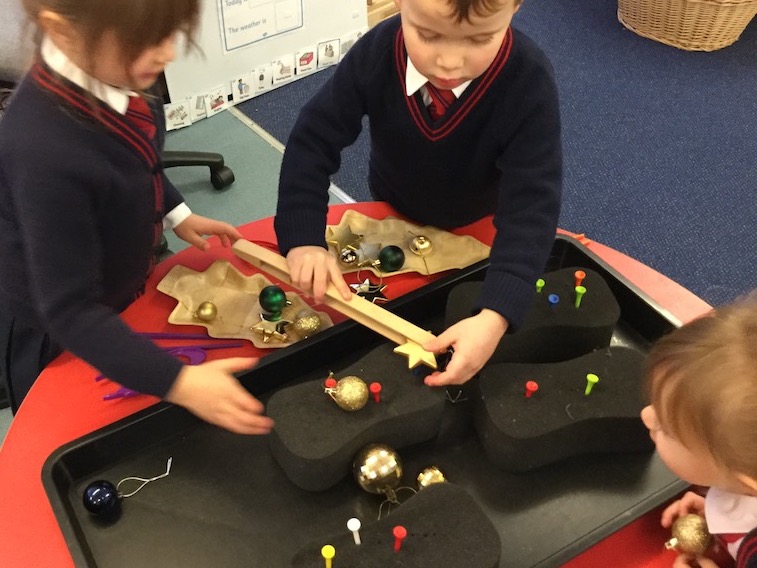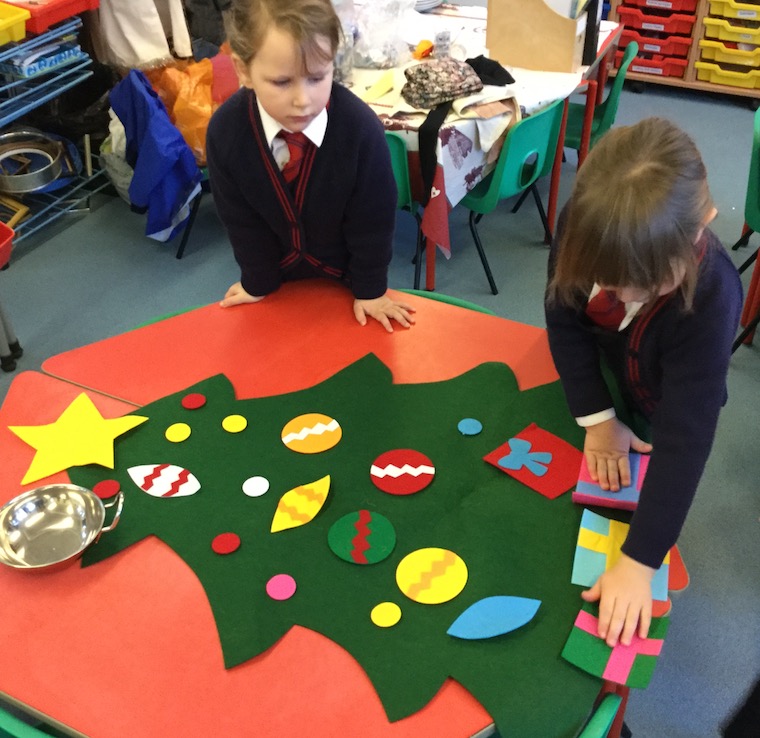 What a week we've had! For two days, our classroom has been full of excited sheep, an ox, shepherds, angels, kings, pages and innkeepers, who have put on not one, but two, incredible performances of our combined Form 1 and Transition Nativity. Once to the whole school and again to all of the parents and friends!
The children remembered their lines and their smiles, and everyone sang their little hearts out. Mrs Nelson and I were so proud of each of you and judging by the reaction and beaming smiles on the faces of the audience, so was everyone else! At the end of our second performance, one of our children said to me, "I loved it!", which was the icing on the cake!
In other activities this week, we have been working in the Finger Gym, peeling sticky dots and decorating angels and Christmas trees. We have also been using the tongs to pick up baubles and stars to balance on the golf tees. The children have created Christmas trees by pushing the miniature pom-poms in between the cones and then extracting them with the tongs.
We have decorated our big felt tree with presents and baubles, our tree lights are on and we are enjoying the excitement of seeing what is hiding in our advent calendar each morning. Now Christmas can really begin...