An author writes back!
06 Dec 2018
Two members of Form 7 had an exciting postal delivery this week.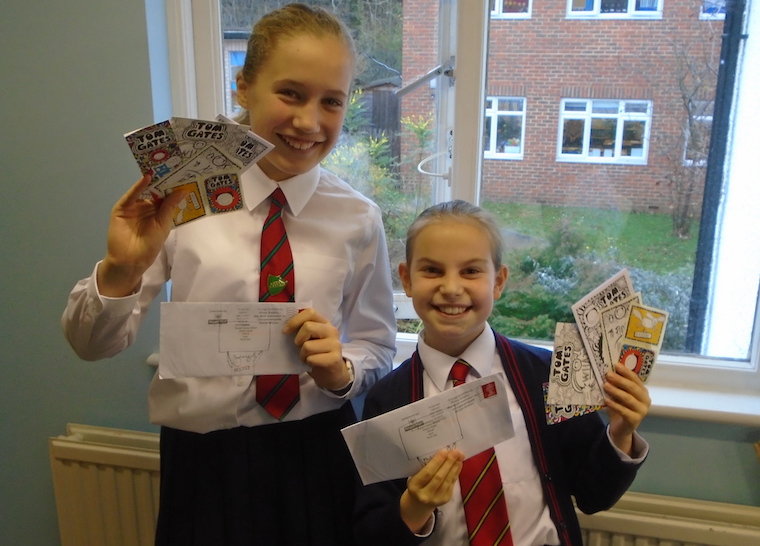 Many moons ago, back on a snowy day in Form 6, some of the class researched and wrote letters to their favourite authors, hoping for a reply. Several authors did write back and the children were excited to receive letters, postcards and even a telegram!
Now, nearly a year on, having forgotten about it completely, two of the girls in Form 7 received an envelope each full of Liz Pichon goodies and a note handwritten by the author herself. Pichon writes the extremely popular Tom Gates series of books and it was great that she found the time in her busy writing schedule to contact Russell House.
In other news, our mathematicians were in action again this week at the Regional Finals of the National Young Mathematicians Award. They enjoyed their second round challenges on Wednesday. Once again, we will have to wait to see the outcome!
At the weekend, some of our number went with Mme Boff to Sevenoaks School for a musical 'Voyage Francophonique'. They were treated to French orchestral music, poetry and even rap! The evening was enjoyed by all.