On Santa's trail
06 Dec 2018
Excitement is growing in the Nursery with lots of Christmas activities.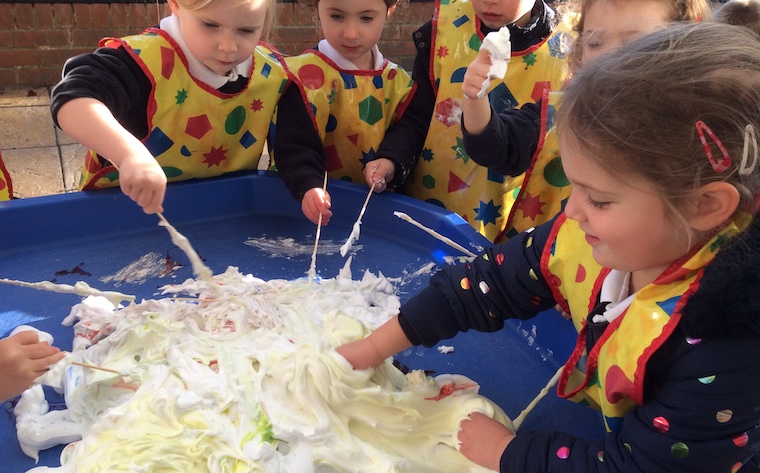 WOW! Such an amazing performance of our nativity with Humph the Camel and cast! Mrs Sayers and I were so incredibly proud of all the children, who were truly wonderful. It's lovely to hear how much you enjoyed it too and to see so many families and friends. Thank you all for your continued support and kind words - we do really appreciate it.
As well as performing their own production, the Nursery children enjoyed watching Christmas plays performed by Transition, Form 1 and Form 2, which were just as amazing.
Back in the classroom, we have been making lots of Christmassy things and also used the magnifying glasses to find Santa's footprints in the garden! The children have enjoyed Christmas books, all of which has increased their excitement as Christmas draws near.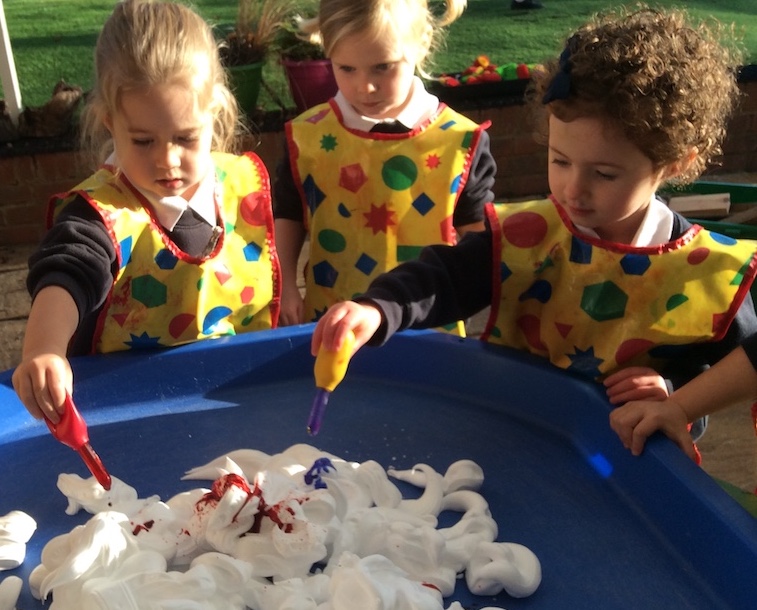 We have been exploring the properties of foam, food colour, bubble bath and baby oil in a science experiment which was great fun and very messy!
We are looking forward to our Nursery Christmas party next Wednesday from 10.30-12 for all children. Our elf has told us that Santa is visiting too :)