Christmas Capers
13 Dec 2018
What an incredibly sparkly week Transition have had to end the autumn term!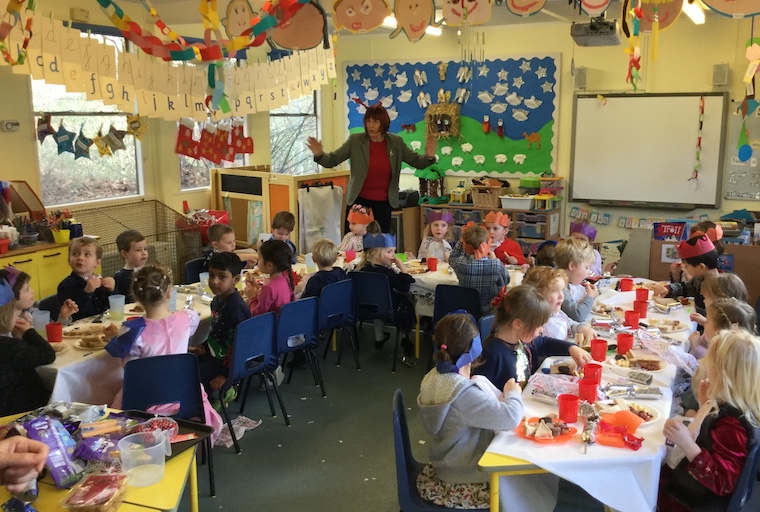 It's been a very Christmassy week in Transition! The children have been printing with corks to create fabulous interpretations of Christmas fairy lights. Much love and care has gone into decorating calendars and Christmas cards to give to families.
We have played with the Frozen characters, handled and counted baubles and other Christmas decorations, and selected the appropriate number of gemstones with which to decorate numbered Christmas trees.
We have listened to lots of Christmas stories and, while in the library, the children were able to re-tell the story of the Nativity to Mrs Nelson and me, without any help whatsoever!
Much excitement was had searching in teams for the hidden, numbered Christmas puddings in the classroom. Team leaders directed their teams effectively and such great teamwork took place that the result was declared a draw!
But most exciting of all this week was the visit to Father Christmas in the grotto on Wednesday. Party games next, followed by a delicious lunch with crackers to pull. Christmas has now well and truly begun!
Mrs Nelson and I would like to wish everyone a very Happy Christmas and all good things in 2019. We wish all the children moving into Form 1 very happy and exciting times ahead and we look forward to seeing everyone else again early in the New Year.