59 high points - wow!
09 Jan 2019
What a super start to the new year from our industrious Form 6 pupils.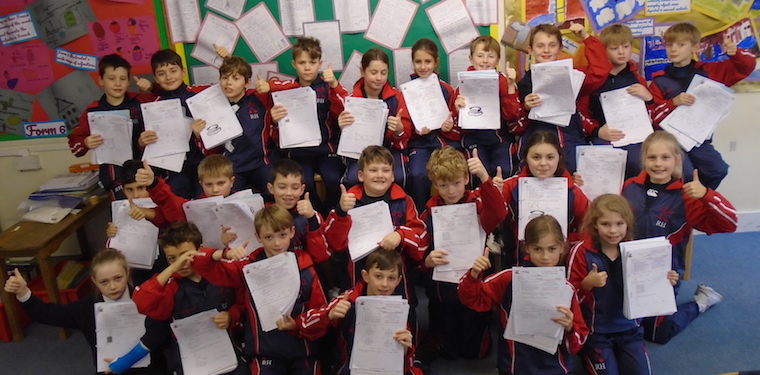 2400 maths questions have been solved, and it's only week one!
Everyone did their Accelerated Maths holiday work over the Christmas break. Each member of the class had 100 questions which were all different. We all marked them online and got some thrillingly high percentages in this review work. The class scored an average of 82% and they were awarded a total of 59 High Points. What a super start to the new year. Well done everyone.
This is the shortest term of the year, but when we looked at our calendars, we were stunned to see how much is going to be happening. It all starts on Monday with our annual Puzzle Day. Rehearsals will soon begin for the House Music Competition which is always great fun. There are numerous sports fixtures and we are all looking forward to Science Week and World Book Day.
Welcome back to 2019 everyone!