Kind hands, kind feet, kind words
11 Jan 2019
We've been making hand and footprints in Robins - it made us giggle!
Happy New Year and welcome back. A big hello to all our new Robins that have started this term. It's lovely to see how all our children have settled in happily already.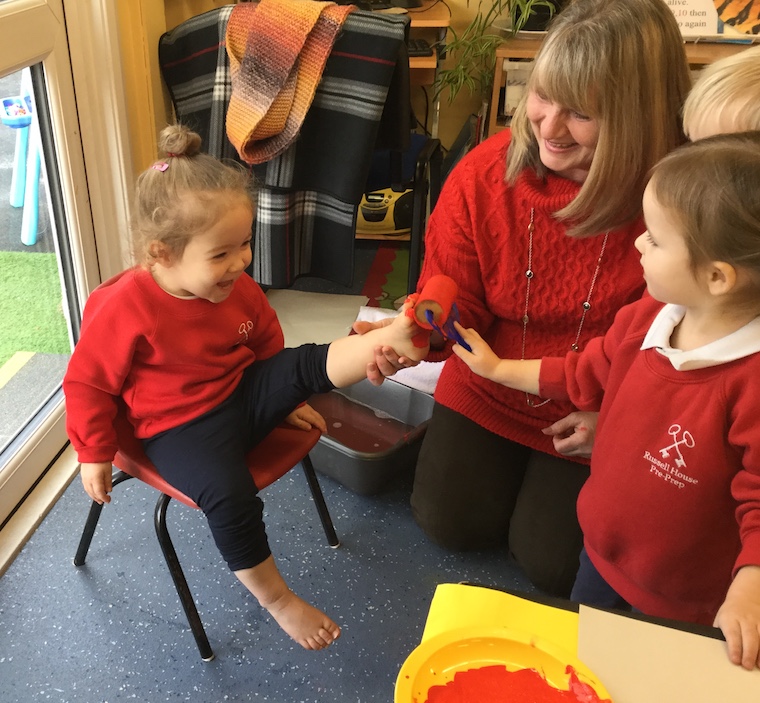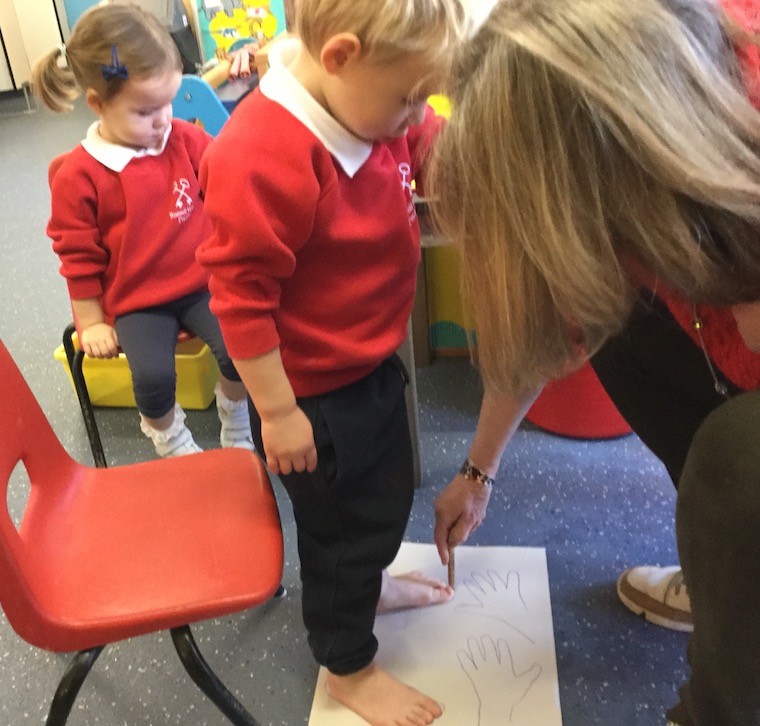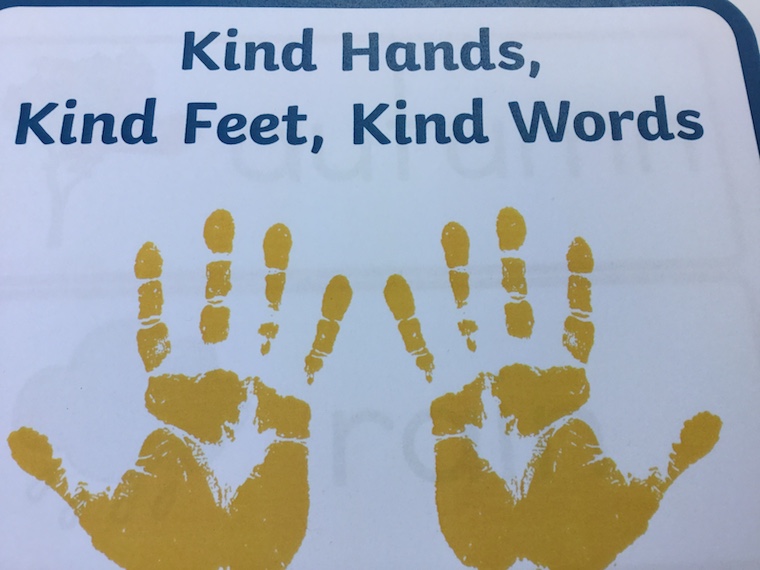 We have been talking about 'kind hands, kind feet and kind words' this week. To help our children understand, we have been helping one another to paint our friends' feet and hands and singing a little song together about friendships. It's been fun - and made us giggle!
We will be out and about as usual in all weathers, so please ensure your children have boots, hats and warm coats here to help our little Robins keep warm and cosy during our walks.