New beginnings!
11 Jan 2019
What a great return to school and first week of the new term we have had in Transition!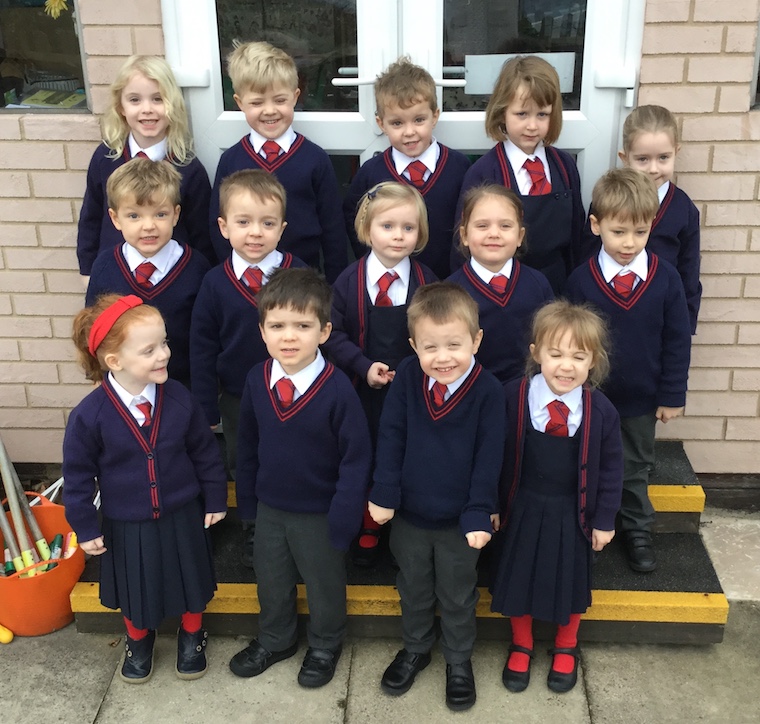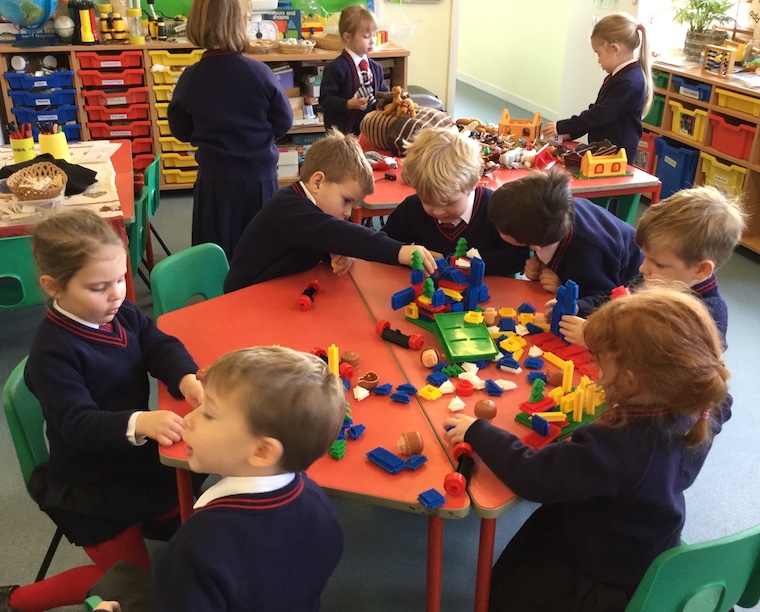 Our new joiners all suddenly look so grown up in their smart, new uniforms and our older children have been fantastic role models, welcoming new friends and showing them the ropes, such that everyone has settled in beautifully.
Our new children have been busy decorating outlines of themselves for self-registration purposes, and they have all mastered the routine of posting themselves in our class postbox first thing in the morning.
As we have started the term by focusing on the phonic sound 'sss', we have been decorating colourful snakes and making 's' letter shapes with the paintbrush in the sand.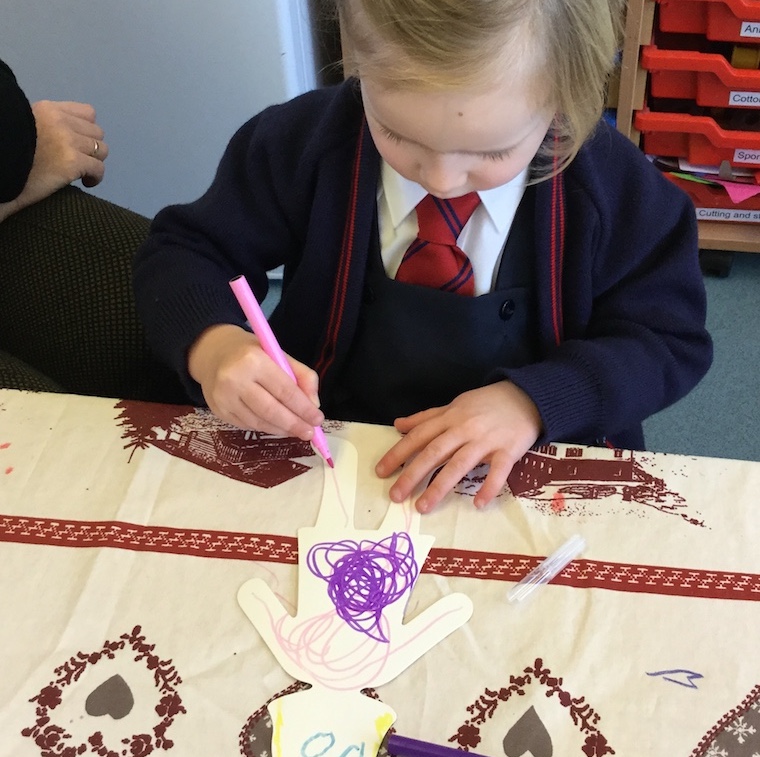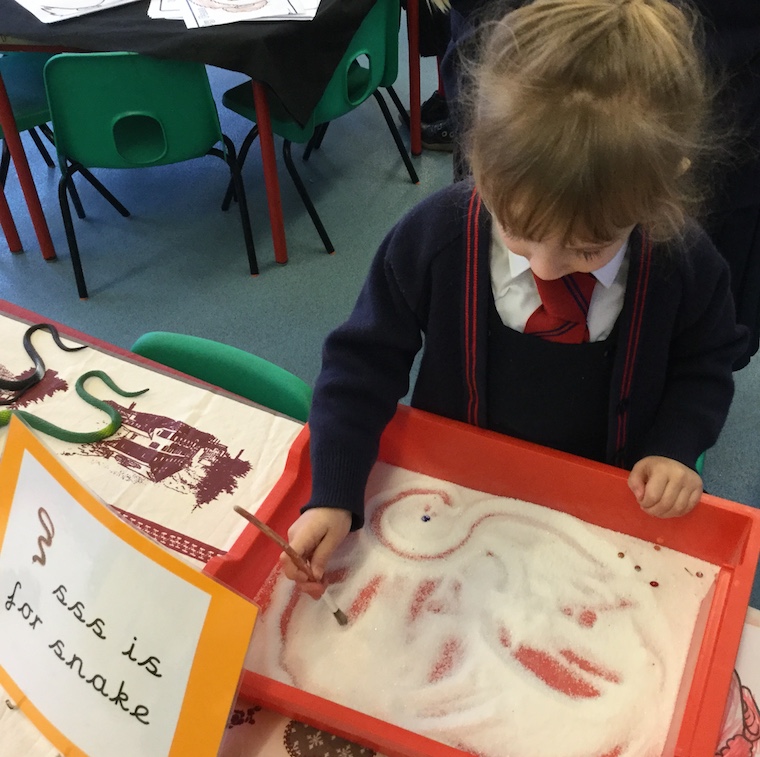 During Circle Time, we have been talking about ourselves, our families and our pets, so our Vet's Surgery role-play area has been very popular this week. We have learned about how to take care of dogs and other pets and in particular, how to prevent them getting fleas and other nasty germs and we now know that we can get lots of tips on caring for pets on leaflets too.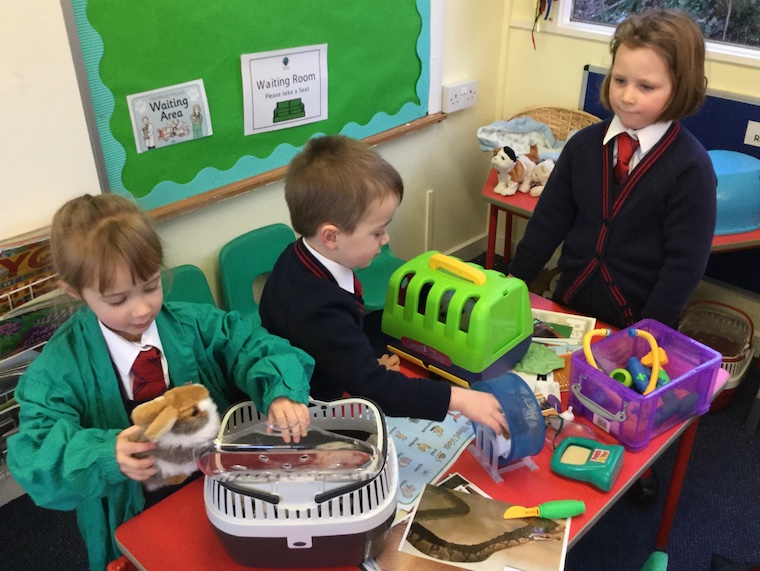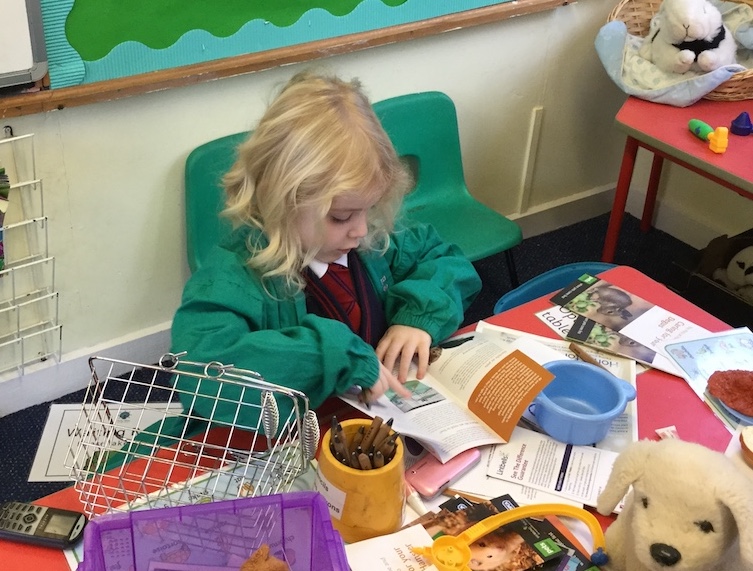 Our first music lesson of the term was superb. We learnt a new song about being good friends, where we kept changing partners and we also played a funny listening game, where we had to differentiate between the sounds of the drum, the castanets and a cabasa! We learnt a new word of 'resonate' too, when thinking about the sound that the drum makes.
Mrs Nelson and I would like to congratulate everyone on a brilliant and enjoyable first week and to say how much we are looking forward to a fun and productive term ahead.