The wright stuff...
11 Jan 2019
Form 7 have been writing and editing play scripts this week.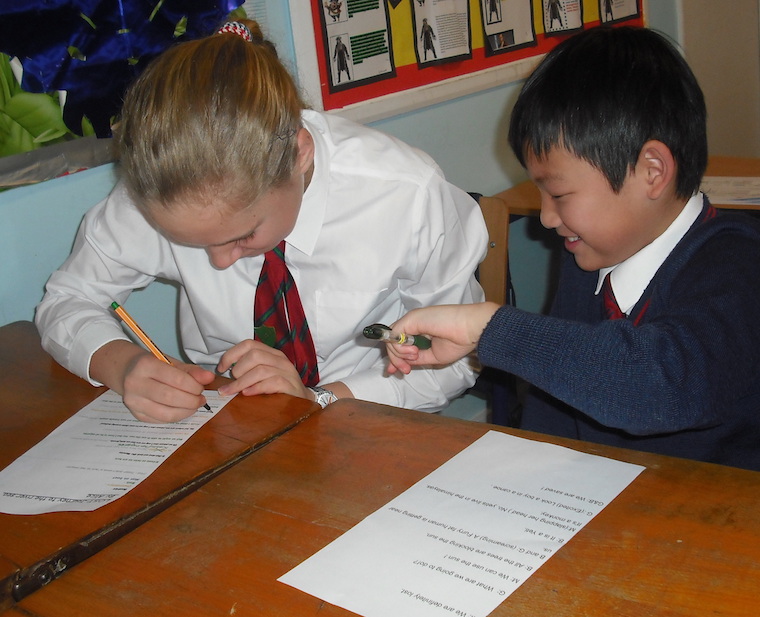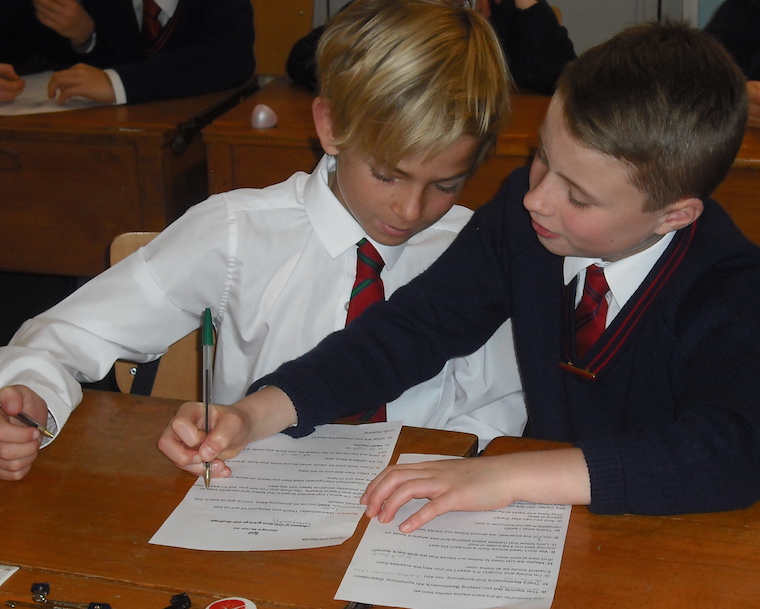 Welcome back and Happy New Year! The Form 7 pupils have returned refreshed and raring to go. There was much excitement this week as they received a blank, lined book which is to become their News Diary.
The first task this week is to decorate it in news-related pictures, text, or drawings (hence some of the excitement). Using a variety of sources, the children's task weekly will be to find a news item in which they are interested and write an article in their own words, including headlines, pictures, captions and quotations as appropriate.
Preparations for the hotly contested House Music Competition are under way and the Form 7s, under the guidance of the School Council members, will be leading the way in weekly rehearsals. The class have also been preparing for Russell House Book Week, which is in March, coming up with a huge variety of their own ideas, including scavenger hunts, sharing books with the younger children and fundraising. It's going to be a busy term!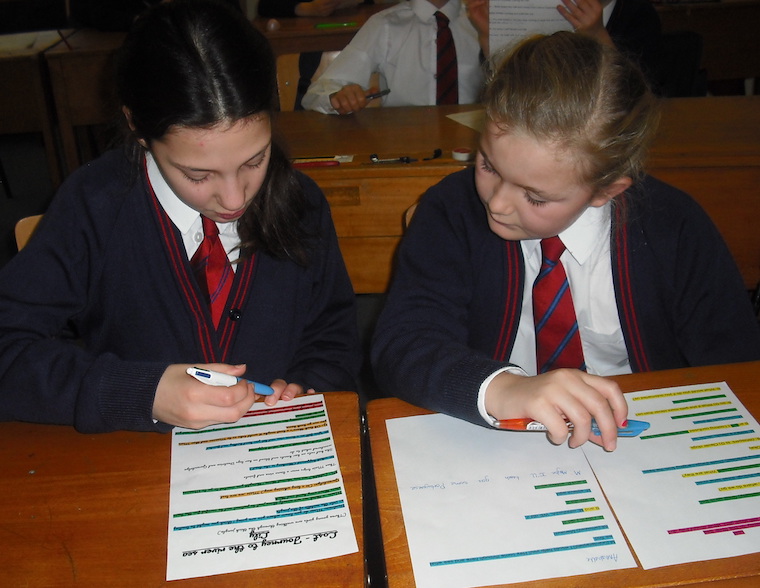 The class have been working in pairs and small groups in English to hone their editing skills. They wrote a play script each, based on our class book, Journey to the River Sea, by Eva Ibbottson, and then put them through editing processes, critiquing their own and others' work. This included getting rid of modern slang (as the book is set in 1910) and ensuring that the stage directions were clear. Once perfected, the small groups worked on dramatising their scenes about three girls, who are not very fond of one another, becoming lost in the Amazon Rainforest.