What happened next?
18 Jan 2019
To move the next step in a story, Form 1 had to solve puzzles together.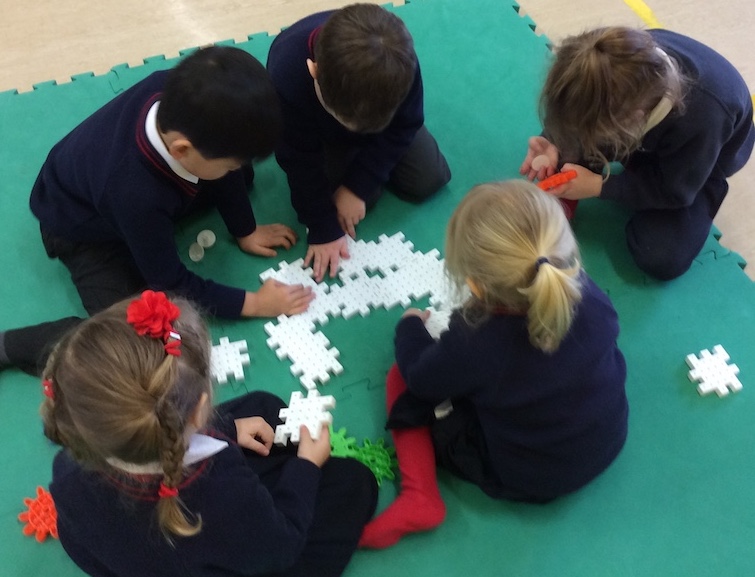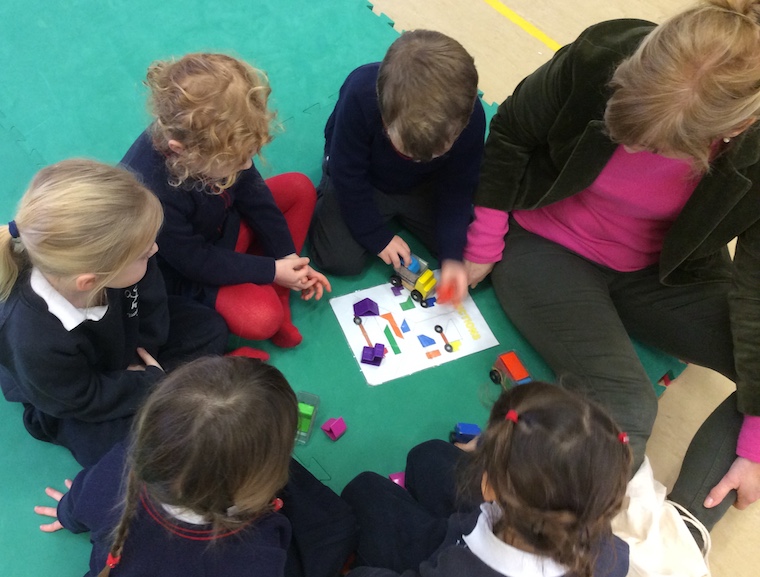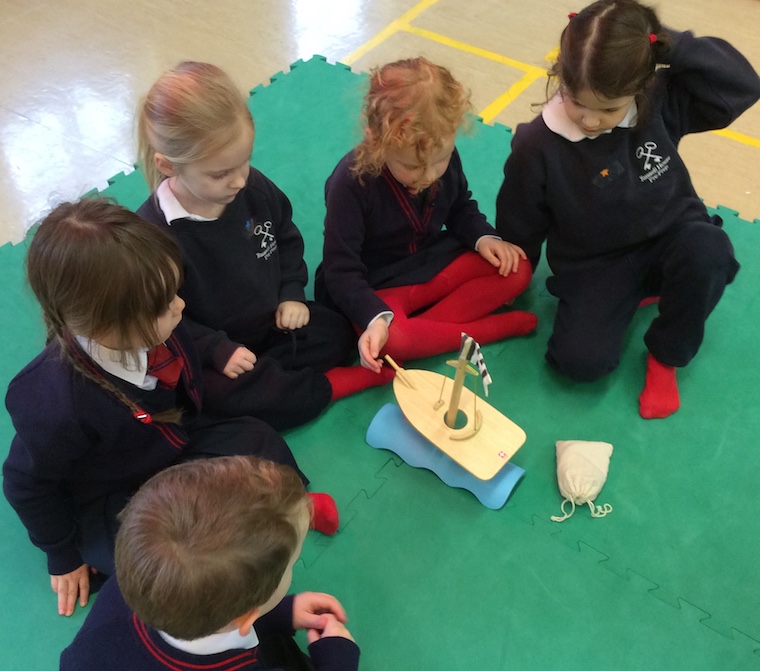 One of the big aims of teaching in Form 1 is to get the children to think for themselves, especially when it comes to solving problems.
We were so lucky to be involved in such an activity this week when the children spent a session using practical apparatus to solve problems. The children listened intently to each problem faced by a character in a story and then had to work together in groups to complete a task before moving to the next part of the story.
The first involved loading up a very wobbly ship with its cargo without any spillage. The children soon realised they had to look first, then take turns in order to reach their goal. Other problems involved sequencing and matching activities as well as linking shapes together.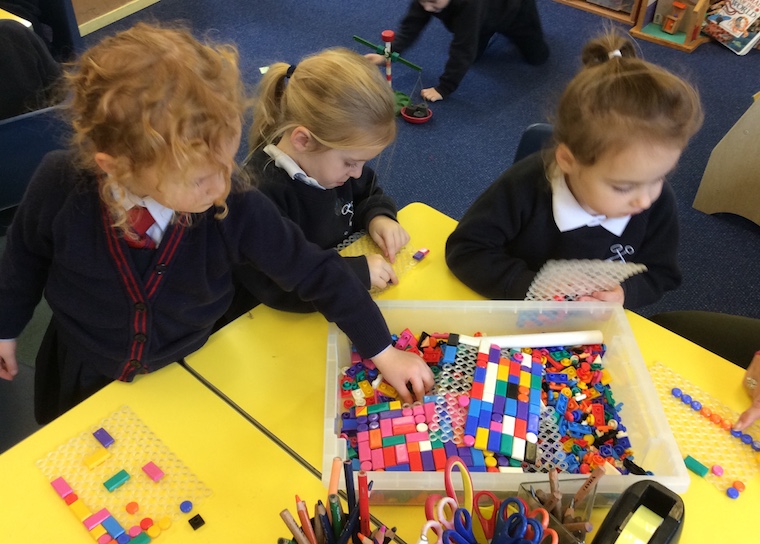 Their listening and thinking skills certainly were impressive. As always a lot of learning happened whilst having a happy and fun time.
A happy and very productive time was also had in maths this week when they got the chance to investigate all our maths equipment and resources. With the staff scaffolding their learning, they were able to experiment and increase their knowledge of numbers, shapes, repeating patterns and much more.