Pets galore!
18 Jan 2019
Transition's week has incorporated pets, PE and a little bit of mindfulness.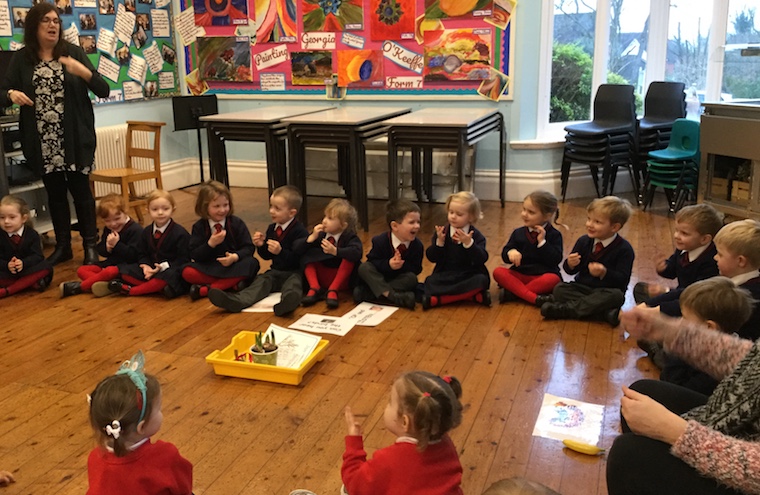 We are so lucky to have so many heart-warming moments in Pre-Prep, and today was no exception! After our class tidying up session, one of the children pulled me over to our Vet's Surgery saying, "Look! The pets are so cosy", and he wasn't wrong!
Our pet theme has continued this week, with one of our favourite activities involving searching to find a variety of pets hidden in the 'tuff tray' and then marking them off on a checklist, using clipboards and pens. We have also enjoyed constructing some imaginative homes for families and pets using the wooden bricks.
Our first Physical Education lesson was great fun and Mrs Nelson and I were astonished at how everyone attempted to take off and put on their trainers independently. We warmed up the various parts of our body and we learned about why our hearts beat faster after we exercise. Some children even managed to find their heartbeat too. We practised balancing on one leg, jumping forwards and backwards and travelling while balancing a beanbag on our heads.
It was Transition's turn to host our Pre-Prep Assembly this week and so we talked to everyone about different strategies for beating the January blues, thinking about eating healthily, getting lots of sleep and exercise, keeping our eyes and ears open to look and listen to the world around us. We even practised a little bit of mindfulness too! Everyone took part at some point and we rounded off the proceedings by teaching all the Pre-Prep children our Happy, Happy, Happy in the Morning rhyme, so everyone left on a happy note!
And of course, we have still managed to fit in plenty of time for play, which is just as important!