Our human bar chart!
24 Jan 2019
Form 2 organised themselves into a human bar chart based on eye colour.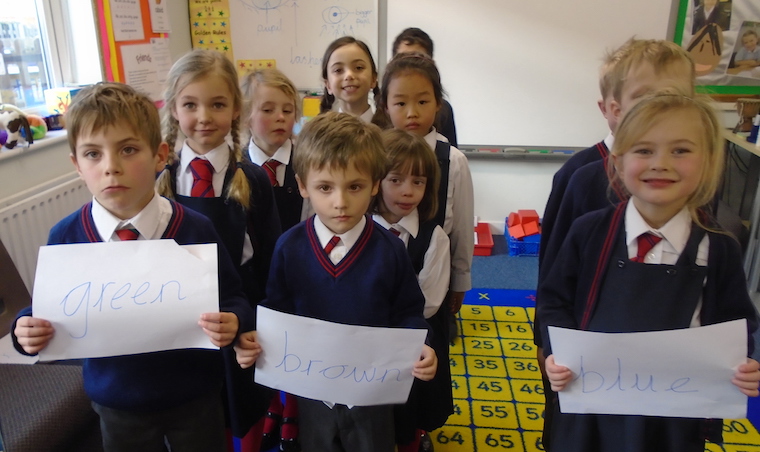 Form 2 have been collecting data for their pictograms and bar charts. They asked everyone in the class what their favourite animal was and recorded the results as a tally. The favourite animal in Form 2 was a dog and the least favourite was a horse. In Science, we are learning about eyes and the children constructed a human bar chart, organising themselves according to their eye colour!
In English they have been learning about alliteration. They had a lot of fun making up some funny sentences for their friends in the class, for example: Clever Clara Claps Clumsily.
During our assembly this week, the children were amazing and spoke out so clearly and confidently, sharing with the younger children all they had discovered about Scotland. Well done, Form 2! They also thoroughly enjoyed asking Mr McCarthy questions about Scotland and were fascinated by all his stories.