Let's feed the birds
24 Jan 2019
Bird feeders made by our Robins are proving popular in the garden.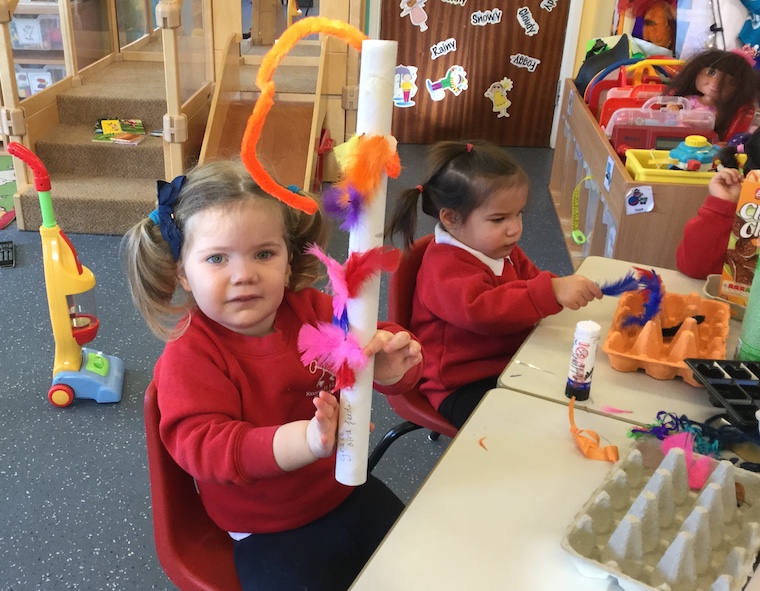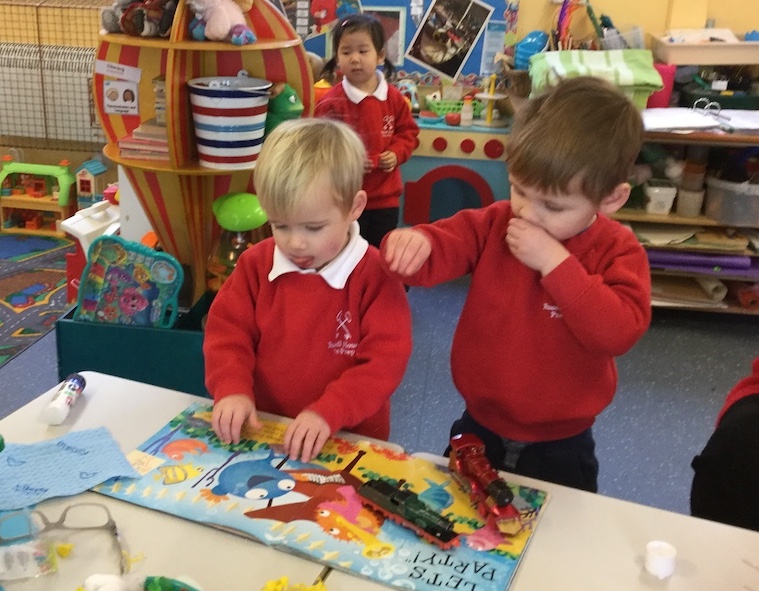 The children have enjoyed our recycling and junk modelling. We made lots of highly original bird feeders. Then we mixed worms and sunflower seeds together to put inside them especially for the robin and his bird friends to eat. They come and visit every day for their breakfast.
We're reading Barry the Fish with Fingers and he's been joined by the Rainbow Fish. Inspired by our books, we decorated our own fish using colourful feathers and baubles. There's a page in the book about a party where they play the piano and the trumpet. Some of our children love to role play and join in, singing our party song.
A big hello to a new Robin who came to play this week and enjoyed reading our books too.