Our Form 7 buddies
24 Jan 2019
As well as meeting their Form 7 buddies, Form 1 had a snowball fight this week!
The children have had a lot of practice shaking hands this week! Now that the younger children have joined us and are very much part of Form 1, we took the opportunity to introduce (and re-introduce) each one of them to their personal 'Buddy' from Form 7.
The older children at Russell House are always very protective and caring of the little ones but it is lovely for the Form 1 children to see a familiar face in the back playground and paddock when they go out to play after lunch. They know they can approach anyone for help but it is nice to have someone 'special' just for them. Lots of smiles and handshakes were exchanged!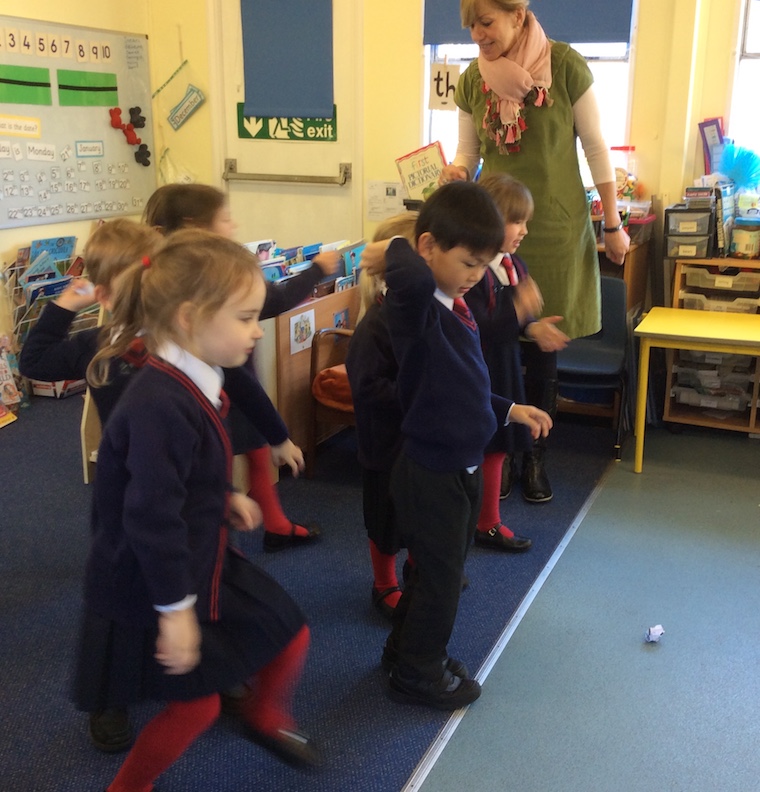 Another opportunity to shake hands happened after our 'snowball fight' in the classroom. The children worked in two teams. They had to grab a 'snowball' and run to a teacher and tell them what number was on their piece of paper.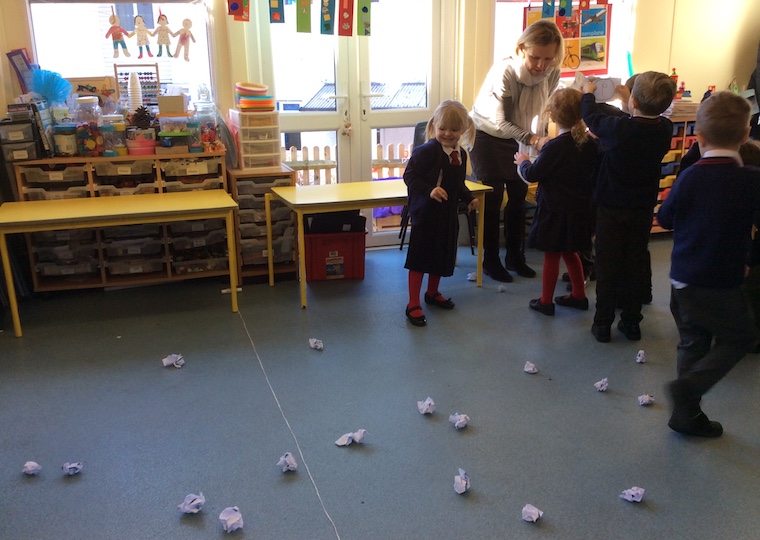 These included number symbols up to 20, dots laid out as dice configurations, dots as on dominoes, as well as filled in ten frames. Once they had the correct answer, they then had to screw up the paper and throw their 'snowball' at the other team. At the end of each flurry of action, 'snowballs' were counted on each side and whichever team had thrown the most were declared the winners. As is traditional, the two teams shook hands.