Dragons, noodles and balance
07 Feb 2019
The Robins have been celebrating Chinese New Year and using scales to measure weights.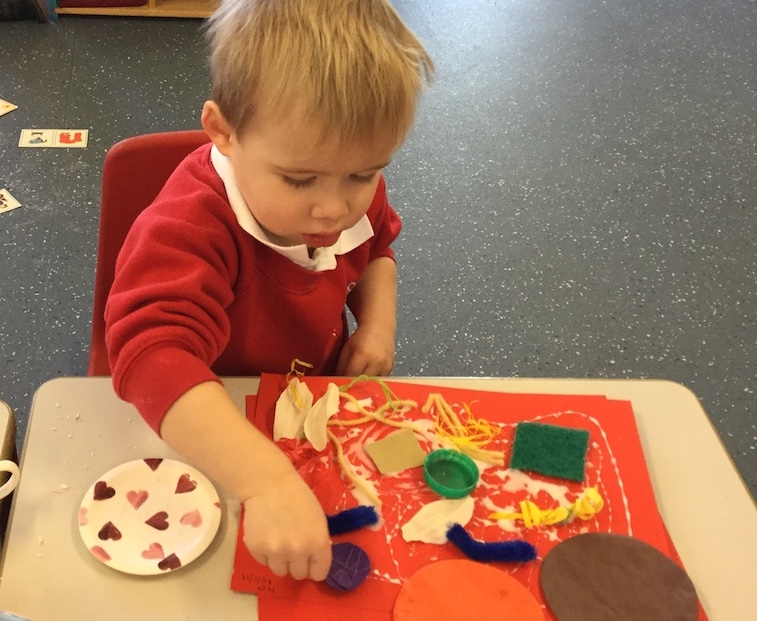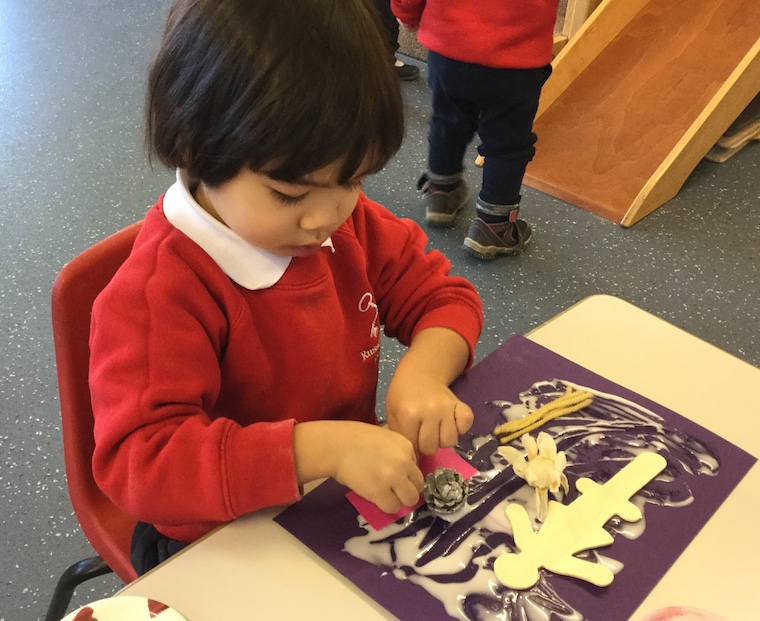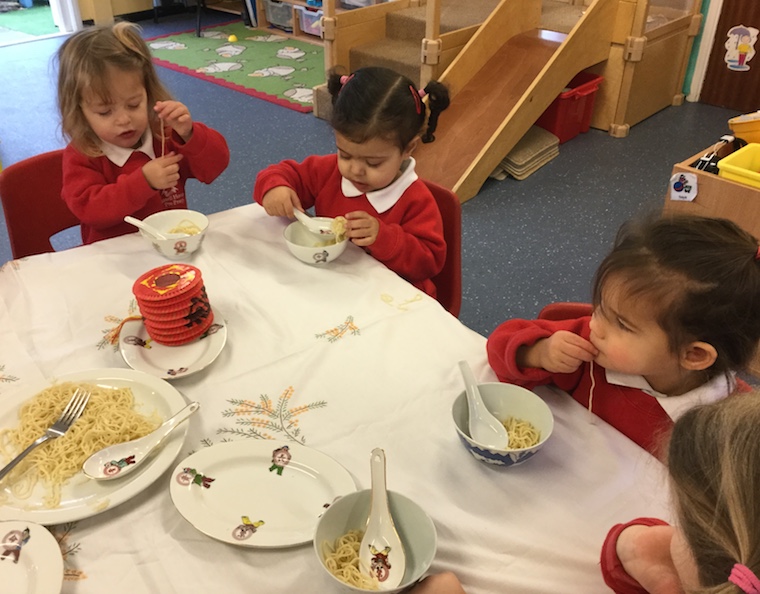 Mathematics, dragons and noodles have been a big part of our curriculum this week.
The Nursery children came to show us the amazing dragon they had made to coincide with Chinese New Year. We all tucked into Chinese noodles on special dishes, eating from rather large spoons. We thoroughly enjoyed our meal and listened to some Chinese music.
We weighed rice, placing it into very large scales. We chatted about how to make our scales balance and how to weigh out equal measurements of rice. In the process, the Robins learnt lots of new words.
The children had fun experimenting with different materials and textures. They used drippy glue and to stick the materials to paper, creating some amazing posters for our wall display. Come and have a look.