Shoulder sparks debate
07 Feb 2019
If you're sorting 'er' and 'sh' words, what do you do with shoulder?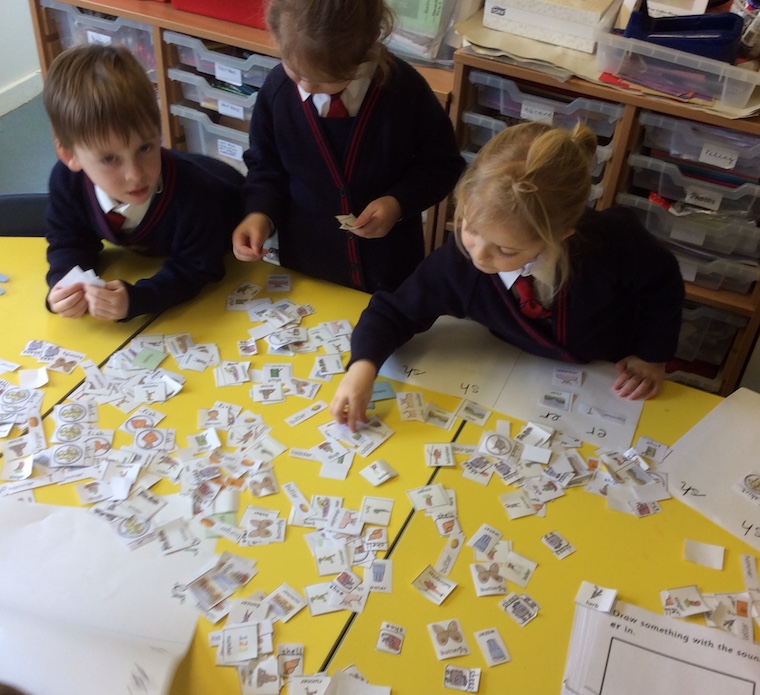 This week Form 1 have been focusing on the phoneme 'er' and I have been truly impressed at just how well the children are remembering and noticing this sound and grapheme. As they walk in and out of the classroom, their memory is being jogged by high-fiving our cut-out hands printed with different phonemes on the palm.
One of the tasks this week was to sort through words and decide whether the word should be stuck on the 'er' side or the 'sh' side. Quite a bit of discussion ensued when some children found the word 'shoulder' and they came up with different and quite valid solutions. It was a pleasure to see how excited and successful they were at completing this tricky task.
This activity linked in with our maths as we have been working on different ways to sort. But also in maths this week we have been exploring 'ten frames' and learning how they can help everyone to add and subtract without even counting! Ten frames are an excellent way of helping children to see what a number really looks like and how those numbers can be combined and manipulated.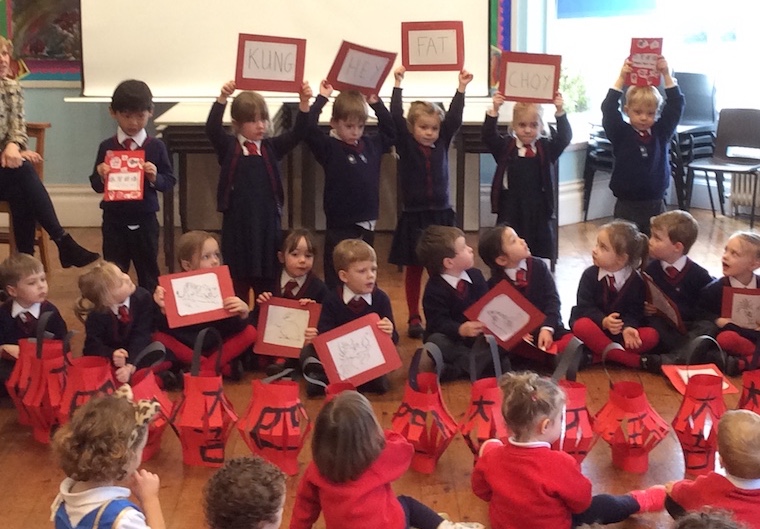 It has also been a delight to see how Form 1 have become fully engaged in learning about Chinese New Year this week and many of the customs during this festive period. They held a brilliant assembly on Wednesday and were very proud to show everybody their colourful lanterns and new year cards that they had created.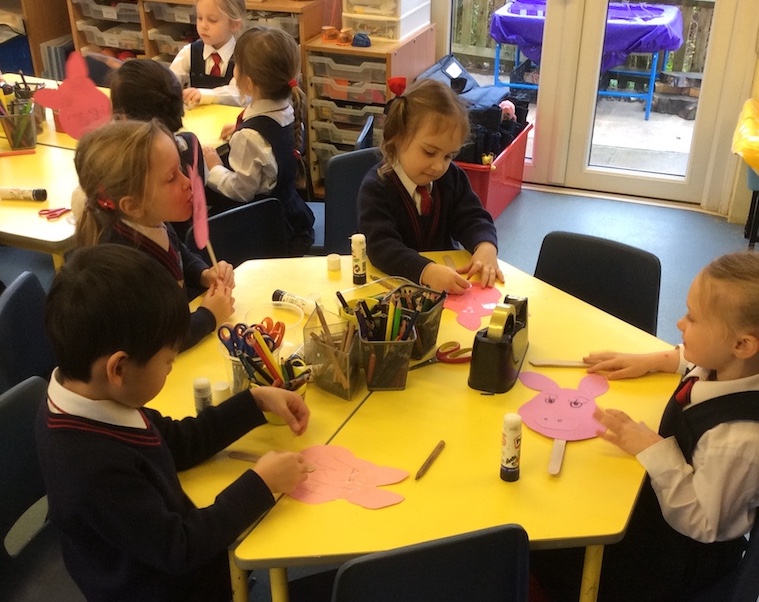 Taking on the parts of the twelve animals and the gods, they all said their lines confidently and loudly to their audience. Their pig masks which were made to mark the Year of the Pig all turned out differently, showing a wonderful variety of characteristics. Once hidden behind them, the staff had fun guessing who was behind each mask, particularly as there was a lot of "Oink, oinks" going on!