Love is in the air
07 Feb 2019
This week, Transition have made striking tree pictures and lots of hearts.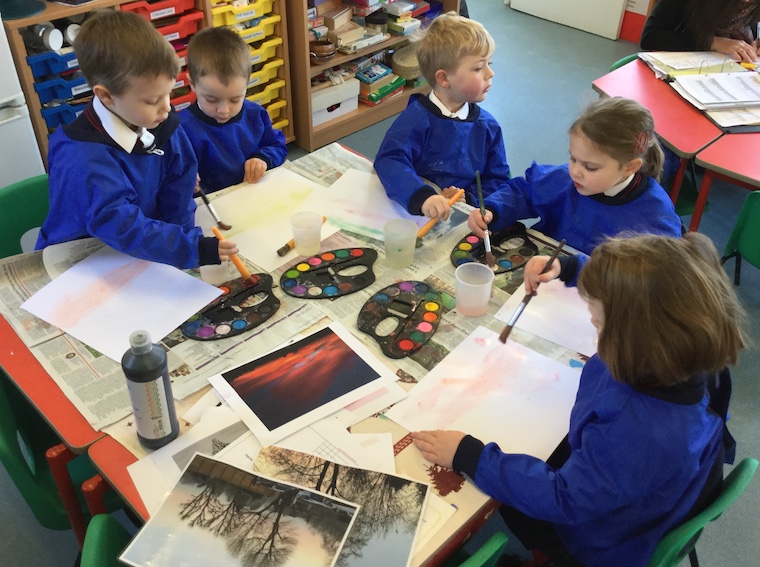 Transition have been exploring the concept of The Colour Wheel this week and, in particular, thinking about 'cold' and 'warm' colours. Having concentrated so far this term on the colder, icy blues, silvers and whites of winter, this week we have had a focus on the warmer hues of red, purple and pink, making our lovely hearts. The children have been carefully weaving wool and ribbon around their heart template, which has been quite a challenging activity, requiring a great deal of hand-eye coordination.
We have also completed some beautiful winter tree silhouette paintings using mixed media. The children explored the use of watercolour to paint their winter sky, really capturing the different colours that are often found, taking their inspiration from the photographs we took previously at school. Then they used simple black paint to add their tree outlines. The results are striking and all the paintings are now on display in our lobby, so do take a look as they are all different and they really capture the children's ideas.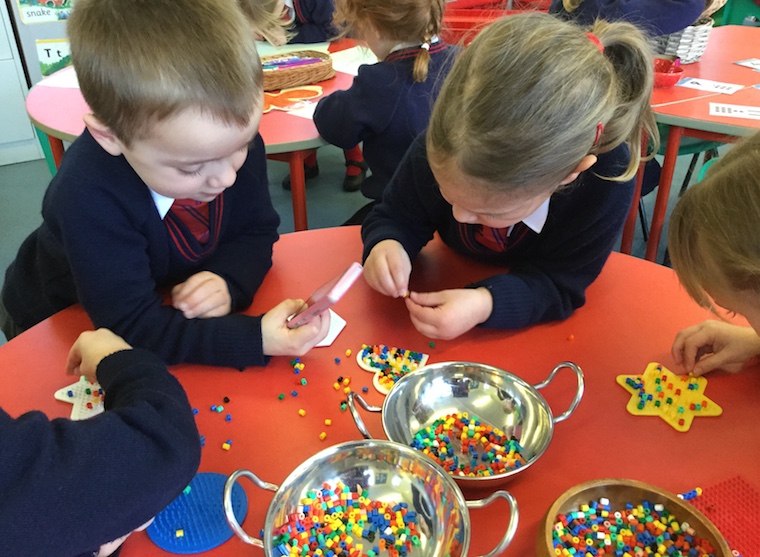 We have been developing our fine motor skills in other ways this week too. The children have been practising their scissor skills, having first learned how to walk around the classroom safely holding their scissors. Many have been creating patterns with the tiny Hama beads.
Another highlight was most definitely our music lesson, when Mrs Bannister showed the children how to play the violin and many of them had a go! What an incredible opportunity for the children to explore a different sound!
It has most certainly been another busy and productive week and all the children have worked really hard. Well done, Transition!