A brilliant outing!
10 Jun 2021
What a lovely day Form 1 had on our outing to Bore Place!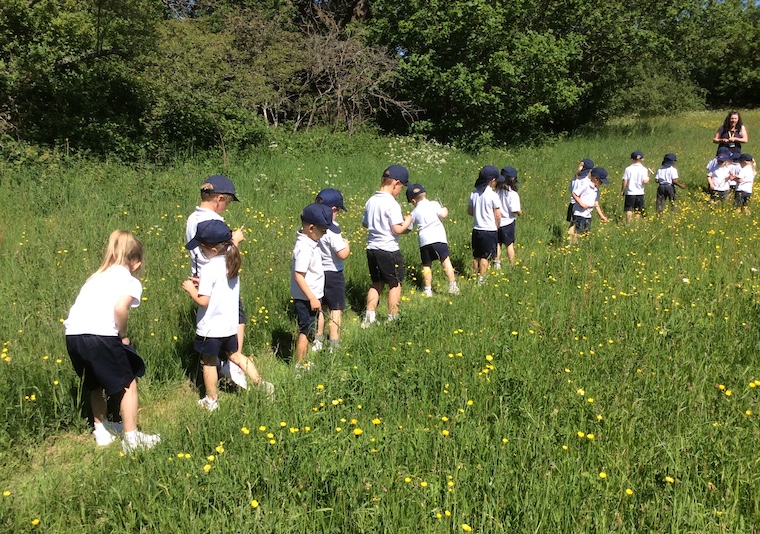 It was certainly the highlight of the children's week and everyone's first outing for quite a while. Excitement was high as we lined up for the coach and, if their drawing and writing is anything to go by, the journey might actually have been the 'best bit' for many of the children. The next 'best bit' was their packed lunch which was eaten in a lovely shaded dell!
However, they all absolutely loved making and using a 'journey stick' to help them recall all the places they had walked through during our trip. As they reached different areas, they hunted for natural objects to add to their stick to help them remember where they had been. At one point the grass in the meadow was higher than some children - such an adventure!
The children visited the cows and the bull. I was delighted that they asked such interesting and sensible questions of our guide. At lunch time, the children were shown where to recycle their rubbish but asked to take any waste food home just in case it could be eaten later which was all part of learning to reduce waste.
After lunch, they had the opportunity to make some colourful artwork by reusing all their empty snack packets. Their weaving looks so colourful, and they were all very proud of their creations. In turn, I was very proud of their behaviour and enthusiasm for all that the day had to offer. I hope you enjoy all the photographs of a very enjoyable outing.