We love butterflies!
10 Jun 2021
Our theme in Robins this week was Butterfly Awareness.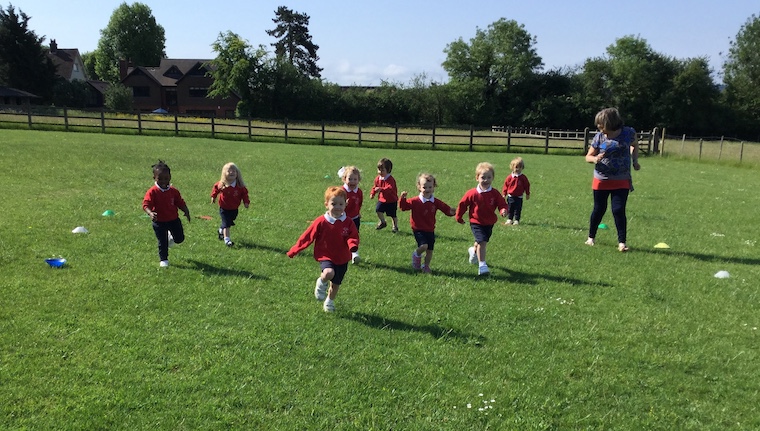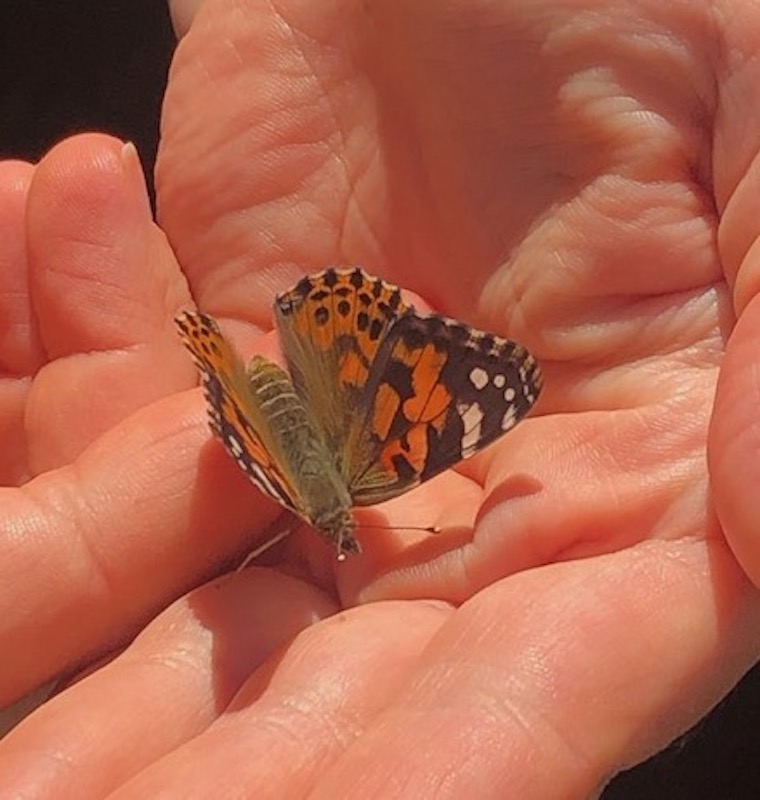 Unfortunately, our caterpillars took such a long time to change into butterflies that I took them home over the half term break. I am pleased to report that all five butterflies hatched and flew away in my garden.
One butterfly wanted to stay a little longer, so it had a rest on my hand. My daughter Ruby kindly took a lovely photo which meant I was able to show our Robins when we returned to school this week.
As part of our topic, we made heart-shaped sandwiches because we love butterflies. The children could choose either strawberry jam or honey and most opted for yummy honey. They also made their own butterflies to fly around the garden. They dabbed their fingers in paint and transferred them onto butterfly shaped paper. We enjoy going to the 'cinema' and this week watched Come Outside with Auntie Mabel and Pippin the Dog to learn all about butterflies.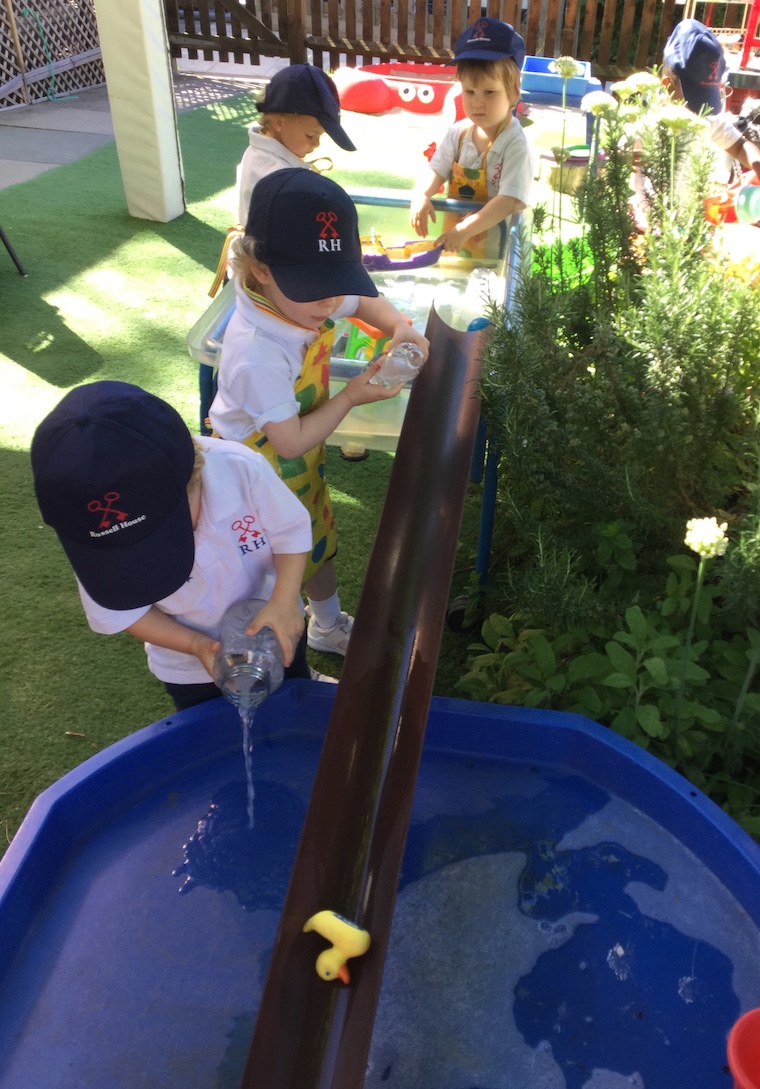 We kept cool in the wonderful sunshine by having lots of fun with water. The Robins used their problem-solving skills to think about how they could make the ducks move down the ramp. They were overjoyed when they watched them travel to the bottom after one Robin poured water down the slope.
We have been busy practising for Sports Day. The circle relay is a fond favourite and it is lovely to hear the children cheering for their friends... and teachers.
On a visit to the Farm, we were amazed to spot dragonfly nymphs on an iris. The children also found some pond skaters. I found a tiny broken egg in my garden, so I brought it in to show the children and this sparked an interesting conversation. One Robin thought it was a crocodile egg!
The children understand the importance of watering our peas and tomato plants as they know they need water and sunlight to help them grow. This week we also planted out Moonlight beans in our vegetable patch. We finished the week with a lovely picnic on the Paddock and also enjoyed some icy cold milk to keep us cool.