Match reports
08 Feb 2019
There have been thrilling performances and great results from our rugby teams this week.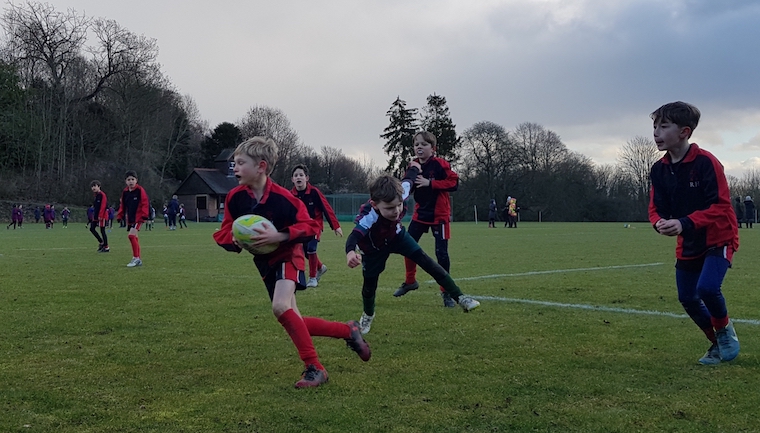 Our rugby teams played five matches this week and won four, scored 32 tries and conceded 23. Full details below.
Rugby U10 v Sevenoaks Prep
First Sevenoaks Prep took the lead with two tries. At half-time there were tries from Teddy, Tommy, Tristyn and Daniel which made it level at 4-4. In the second half Sevenoaks Prep had some unbelievable runners but we stayed in the match with good tries from Eddie, Tommy and Tristyn which brought it to 7-7. In the last play of the match, Reuben ran up the pitch and passed to Alex who scored an amazing try and gave us a win 8-7.
Rugby Mixed U10/11 v Sevenoaks Prep
On Wednesday we went to Sevenoaks Prep and played a touch rugby match. We started first and it was very even. They got the ball from a breakdown and scored. We started again and scored to level the game. After a further 5 minutes they scored again and in response, William ran past all of them and scored. With 5 minutes to go in the match, the scores were tied at 8-8. They then pulled away in the closing stages to win 11-8. It was a very tight game.
Rugby U9 Triangular v Sevenoaks Prep & St Michael's
The U9 boys played in a triangular fixture, winning the first game against Sevenoaks Prep 9-3. There was strong tackling from Zander, Dylan, James and Alex, plus tries from Dylan, Zander and Max. The second game, was a lot closer, but we pulled away to win 4-1. In both games the opposition were bigger than us, but we made sure we tackled them low and worked hard to recover any loose balls. Our rugby has greatly improved this term and we are running straighter and linking up more with our teammates.
Rugby U8 v Sevenoaks Prep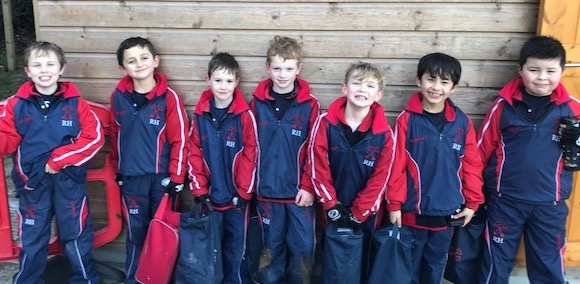 On Thursday the Under 8s went to Sevenoaks Prep to play a highly enjoyable game of touch rugby. On a rather steep slope, Russell House played downhill in the first half and duly took a deserved lead with tries from Harry and Oliver. The second half was a tightly contested affair and thanks to some wonderful defensive work from the boys, Russell House only conceded the one try, and even scored one of their own despite playing uphill. The game finished as a 3-1 victory to Russell House.