Form 4 tackle fractions
14 Feb 2019
Form 4 matched and sorted fraction cards before finding fractions of amounts.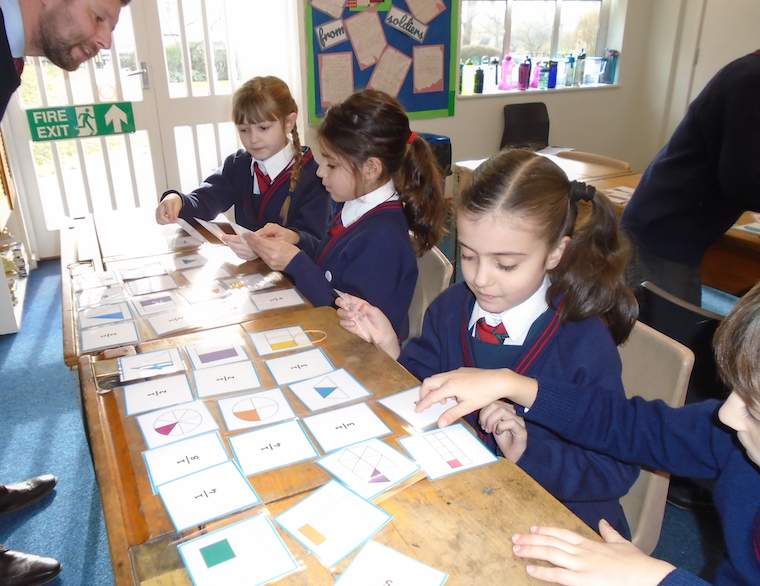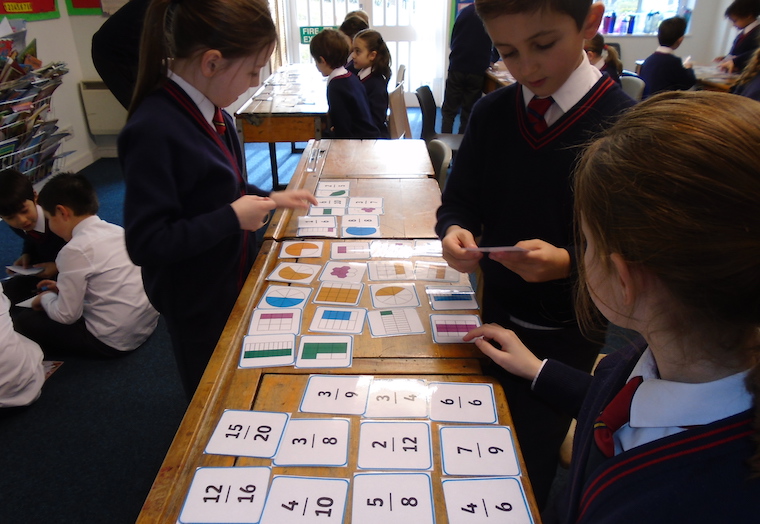 Form 4 have been tackling fractions this week. They began by making a poster explaining everything they knew about halves.
Then it was time to match and sort fraction cards. Each group chose their own criteria and explained the reasons for their choices. After that, they worked on finding fractions of amounts, using their knowledge of multiplication tables to help them.
In English they took part in the BBC Radio 2 live lesson on 500 Words 2019. Now they have some exciting ideas for the 500 word story writing competition. Finally, they have begun work in earnest on their end of term production and are all eagerly anticipating their chance to perform.