A step back in time
28 Feb 2019
Form 6 were transported back to Victorian times on Monday.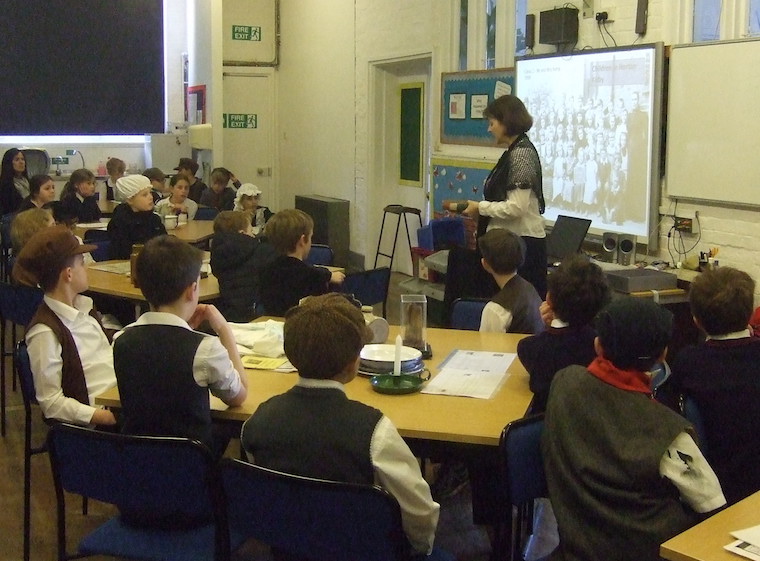 On Monday, Form 6 went to Horton Kirby where the clock was spun backwards and they spent the morning in a Victorian classroom. They learnt about the history of the school, and studied an interesting range of historical artefacts, before having a Victorian lesson.
During the lesson, they chanted times tables, carried out writing exercises and read aloud together before undertaking still life drawings of British mammals.
Their work was on slate boards with chalk markers and unlucky left-handed individuals had to use their right hands instead. A dunce's hat and a cane both made an appearance. Outside, the children experienced Victorian PE or drill and also played a wide range of games from the time, from skipping to skittles. During the afternoon, the class toured the village looking at buildings to consider how the local area had changed over the past century.
Back at Russell House, the class gave an assembly later in the week on their trip to Horton Kirby and on Victorian education in general.
Well done Form 6, it has been a wonderful start to the half term and you really did do yourselves and the school great credit!