Pancake race!
07 Mar 2019
Our Robins had great fun taking part in a pancake race this week.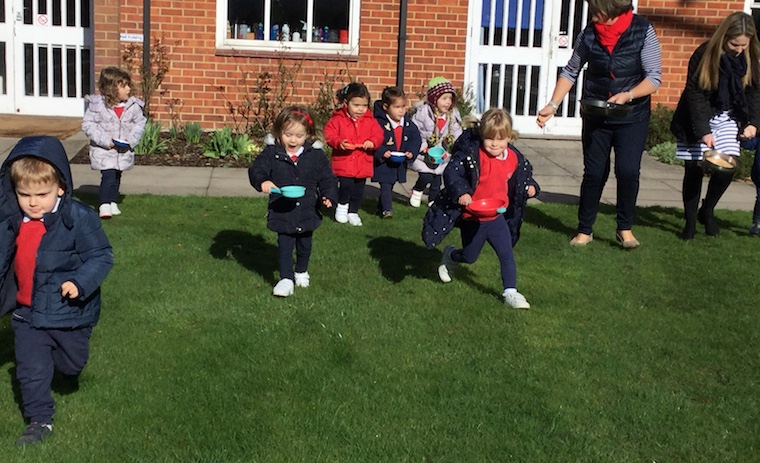 What an amazing week our children have had! Pancake day was great fun. Not only did we have pancakes for snack but we had a race outside, tossing pancakes in the air.
A new Robin came to visit and enjoyed a great big cuddle from her sister and friends in Form 7.
We read our favourite book this week, The Hungry Caterpillar, and made amazing Caterpillar crowns. We also moved like caterpillars during music.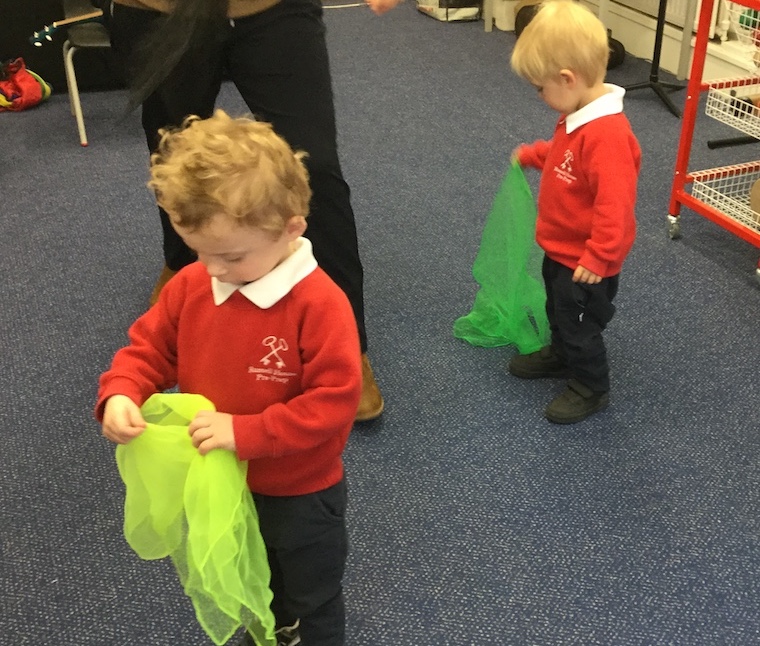 When we were out and about, we collected sticks and other interesting items during our Forest activities and created some super artwork.